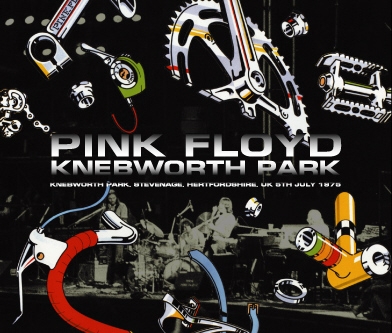 ...The Japanese Sigma Label rolls out their 20th PINK FLOYD release, "Knebworth Park", a 3CD set that leverages what is understood to be a multi-source fan produced mix that sounds quite promising!  I think it's safe to say that this wasn't exactly a stellar outing at the Knebworth Festival on July 5th, 1975.  The performance was plagued by sound problems but this is the only live performance of "Have A Cigar" that features ROY HARPER on lead vocal - as he did on the actual album track...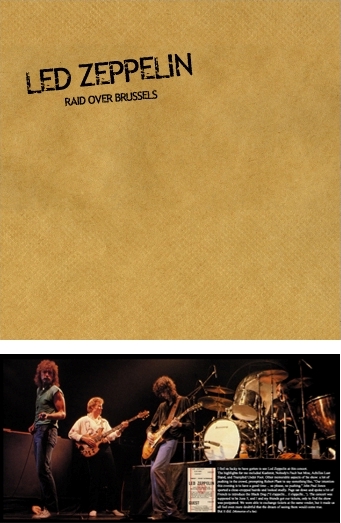 ...The Chronicles Of Led Zeppelin Label seems to have hit a production rhythm, coming off last weeks' "Heavy Zeppelin" set they  announced their next release to arrive shortly and it's LED ZEPPELIN "Raid Over Brussels" 2CD, presenting the audience tape from Voorst National on June 20th, 1980...it would seem that this is the same tape Electric Magic utilized on their 4CD set about 5 years ago and on Empress Valley's "Belgian Triple' but TCOLZ's pre-launch spiel promised it would be presenting previously unreleased audience tapes so, we'll see in the next week or so if this is indeed a different source coming to market...It looks like the popular Dr. Ebbett's Label has dropped it's needle on some scarce BEATLES German vinyl (primarily) for it's latest batch of titles...just recently becoming available are:
"Last Licks Live - The Rooftop Concert" - Unreleased Mono LP w/OBI
"Get Back 2nd Glyn John's Mix" - Unreleased UK Stereo w/OBI
"First U.S. Concert" - Original Master Recording of the unreleased US Mono w/OBI
"Die Beatles" -German stereo LP Horzu Label LP w/OBI
"Casualties" - In Stereo w/OBI
"Beatle-Mania With The Beatles Canadia" (Canadian Mono and Stereo versions of the LP 2CD)w/OBI
"And Now The Beatles" - German Stereo w/OBI
"Magical Mystery Tour" - German Stereo, Horzu Label LP w/OBI
"New Year's Day" - Unreleased Mono LP on Apple, of Decca Audition Tape w/OBI
"The World's Best" - German Stereo w/OBI
...Mid Valley issued the ERIC CLAPTON title, ""Legends Jazz a Vienne" 2CD over the weekend, featuring the show from France on July 5, 1997...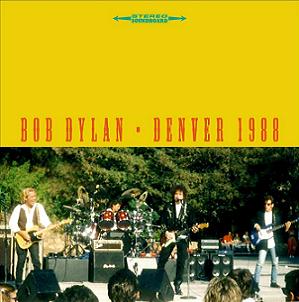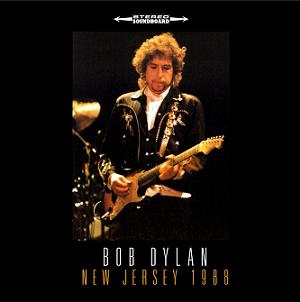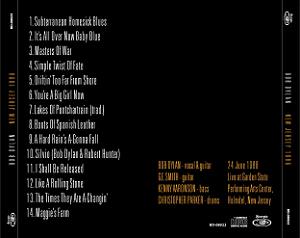 ...It is going to be VERY difficult to derail the Scorpio Label as Bootleg Label of The Year, considering the steady production of assorted artists providing variety and maintaining an incredible standard of packages and recordings - with great thought as well.  Scorpio has just gone to the well that allowed them to release the wonderful BOB DYLAN disc, "On The Waterfront Docks", and have plunged up two more fantastic DYLAN stereo soundboards from the excellent 1988 chapter of The Neverending Tour, courtesy of "Thanks Lincoln Park Mark".  They are "Denver 1988" 2CD and captures the line-up of G.E. SMITH on guitar, KENNY AARONSON on bass, CHRISTOPHER PARKER on drums at the Fiddler's Green Amphitheater on June 15th, and "New Jersey 1988" 2CD was taped at the Garden State Performing Arts Center on June 24th...we certainly look forward to these!  Also just released by Scorpio this week was the incredible BOB DYLAN find, "Talkin' New York" disc with that very important first New York City showcase performance at Carnegie Chapter Hall on November 4, 1961...plus, LED ZEPPELIN "Hampton Roads Coliseum 1971" 2CD featuring the September 9, 1971 partial mono soundboard with bonus tracks...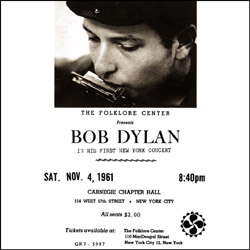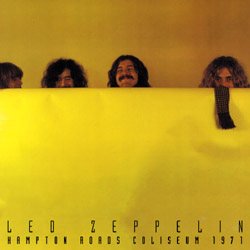 ...In other Dylan boot news, there are 4 new titles from Thinman Records this week as well..."We Hear You Knockin'" 2CD contains the July 17, 1999 concert at the Blockbuster-Sony Music Entertainment Center in Camden, New Jersey with 3 bonus tracks featuring a trio of duets with PAUL SIMON..."World Full Of Lies" 2CD is the September 8, 1999 show from Antioch, Tennessee with 4 PAUL SIMON duets as bonus tracks..."Packin' Up In Puyallup" 2CD is a tape from Washington State and a concert at the Western Washington Fairgrounds in Puyallup on September 22, 1998..."Clouds Of Blood" 2CD documents the show at the Reno Hilton Amphitheater on September 27, 1998...Finally, a clarification on the recent mention of the 3CD set, "Live Yardbirds featuring Jimmy Page - Ultimate Edition"...while Wendy Records may certainly have been behind this production, it has been released on the Flower Label...
Thanks for stopping by and enjoy the rest of your Summer!  My god did it blow by.  Have a great week and I'll meet you back here next Monday for more bootleg banter.
Svengi, August 11, 2008