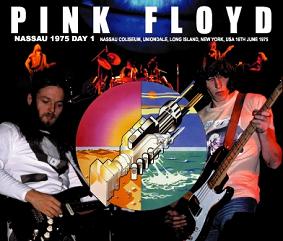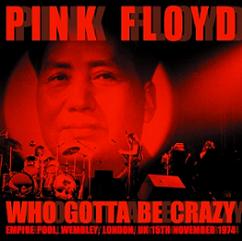 ...Well, I stayed up just late enough to field the latest news out of Japan announcing two new PINK FLOYD titles coming from Sigma..."Nassau 1975 Day 1" 3CD promises a stellar presentation of the excellent November 16, 1975 performance at the Nassau Coliseum in Uniondale, New York..."Who Gotta Be Crazy" 2CD looks to be sourced from the recent "How Time Flies" release from Rover Records and contains the November 15, 1974 show from the Wembley Empire Pool in London from "master tape"...Sigma titles are sure to please so both of these are very enticing...Tarantura have issued the LED ZEPPELIN 3CD set, "Going Down Slow" (pictured below) which contains the excellent Munich tape(s) from the audience on March 17, 1973...and MisterClaudel has the fairly new GEORGE HARRISON "FortWorth Express Definitive Edition" 2CD presenting re-worked version of his November 22, 1974 concert at The Tarrant County Convention Center...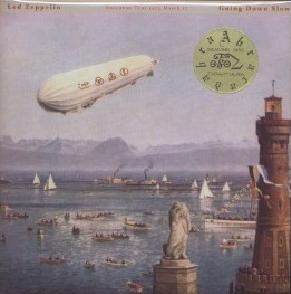 ...New titles from the Rattlesnake Label hitting the market early this month include the digitally remastered "New York Town Hall 1963" 2CD by BOB DYLAN which promises to be an upgrade to the superb Hollow Horn title from the beginning of the Summer that brought the April 12, 1963 tape to us first, we look forward to the results on that one!...also on the way from Rattlesnake is JIMI HENDRIX "Mama Hasn't Taken One, Yeah!" 2CD which compiles sessions from the Record Plant on April 22nd, 1969 and January 7, 1970...From Kingsnake DVD comes PAUL McCARTNEY "The Liverpool Sound" with his appearance in his hometown this past June 1st...Wonderland Records has the 3CD/1DVD ELVIS PRESLEY set, "The Gospel According To Elvis" hitting the streets soon, this set is limited to 500 numbered copies and contains studio outtakes from his gospel sessions and the DVD has a compilation of documentary-type footage and assorted clips from some of his specials, all wrapped up in a bookstyle digipack...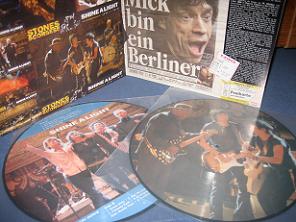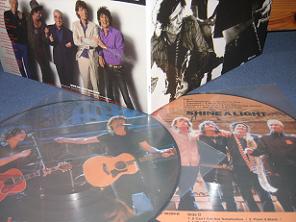 ...In ROLLING STONES news...pictured above is the new "Shine A Light" Double Vinyl Picture Disc set containing the soundtrack to the Scorsese-directed film in a deluxe foldout cardboard sleeve...also, it looks like Sister Morphine's next effort will be "Emotional Rescue Alts & Outs", whose contents speak for itself I would say...
And that's a wrap for the news this week.  I think we all expect the release schedule to pick up a bit heading into the Fall and we should be getting some updates on a few long awaited sets - uh, hum...I sure hope you all enjoyed the very quick-paced Summer and have memories to carry you into whatever is up next.  Dial these pages in next week for the very latest from the underground and until then, have an awesome week!
Svengi, September 1st/2nd, 2008