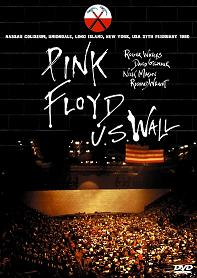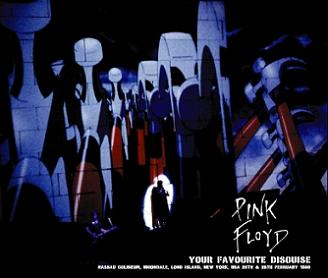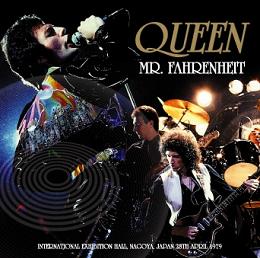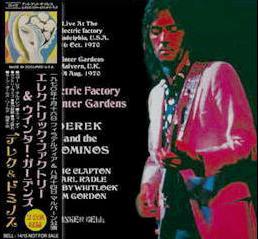 ...Pictured above and leading the news this week, the PINK FLOYD Wall Tour gets the focus via a non-label DVD title, "U.S. Wall" featuring an excellent print of the proshot closed-circuit video of the February 27, 1980 performance at the Nassau Coliseum in Long Island, New York...documenting a couple of other shows at the same venue is "Your Favourite Disguise", a 4CD set on the Sigma Label which contains superb audience source tapes of the February 26th and 28th...new from Wardour is the QUEEN release, "Mr. Fahrenheit", a 2CD set capturing the bands show at International Exhibition Hall in Nagoya on April 28, 1979...Tinkerbell have just issued DEREK & THE DOMINOS "Electric Factory & Winter Gardens" 2CD pairing a couple of audience tapes from Philadelphia on October 16, 1970 and an August '70 UK recording...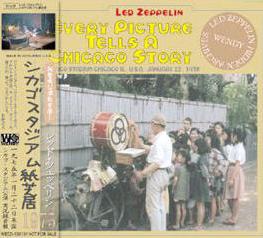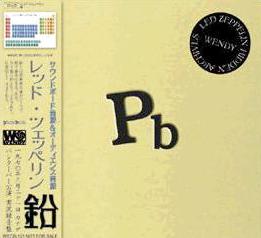 ...In LED ZEPPELIN bootleg news, Empress Valley have released what they are calling a 'huge upgrade' of the Seattle Kingdome '77 on DVD.  The title is called "The Year Of The Dragon" and I assume the upgrade reference is solely with the audio track - which would certainly enhance the experience but we'll have to wait and see...Wendy Records two new ZEP titles have hit the streets, and they include the new January 22nd, 1975 Chicago Stadium tape on the 2CD set, "Every Picture Tells A Chicago Story" and then their version of "Pb" 1CD featuring what is most assuredly the new Vancouver March 21, 1970 audience tape fragment along with the common FM broadcast tape...New titles out from Tarantura include the LED ZEPPELIN 4CD limited edition box, "Walk Don't Run", packaging both L.A. Forum '71 performances with audience source tapes from August 21st and 22nd..."Cosmic Factory" is the name of Tarantura's new MOODY BLUES 2CD set, leveraging an audience tape recorded at the Budokan in Tokyo on January 18, 1974...the third title issued on the premium Japanese label this week is GEORGE HARRISON WITH ERIC CLAPTON, "Legends In The Material World" 3CD featuring a new source tape of a December 17, 1991 show in Tokyo, also included is an additional bonus disc...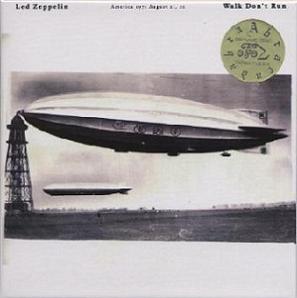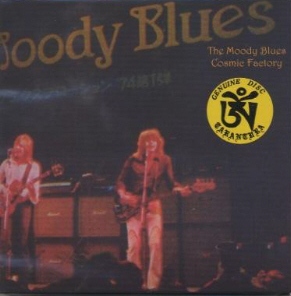 ...Finally tonight, Thinman Records have also released a pair of new BOB DYLAN sets..."Up And Down The Neon Block" is a 3CD set which packages three different performances...the March 1st, 1999 show at the Rio Suite Hotel & Casino in Las Vegas, March 2nd, 1999 at Mandalay Bay Resort & Casino in Vegas - plus a bonus disc/material from Jones Beach, New York on July 31st, 1999...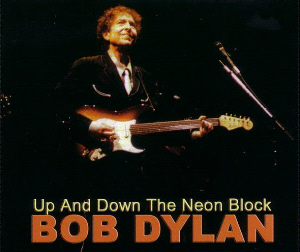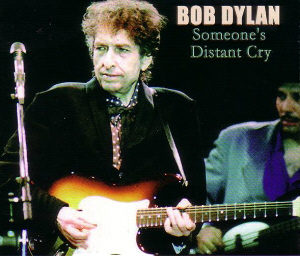 ...That's a wrap up of the latest release information for this first week of October 2008, thanks for swinging by.  Keep your browsers pointed to the HotWacks Homepage and Bootleg News Ticker for updates through the coming week and through what will likely be a very active 4th Quarter...have a nice week.
Svengi, October 6, 2008