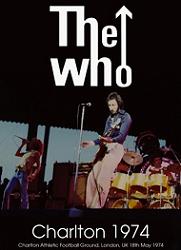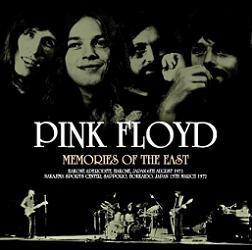 ...If there is a video worthy of a re-issue, it is THE WHO film from The Charlton Athletic Football Grounds, May 18, 1974...pictured above is the cover of the new non-label DVD of this excellent performance...Arriving soon from Sigma is the PINK FLOYD title, "Memories Of The East" 2CD featuring excellent recordings from Hakone, Japan on August 6, 1971 and Sapporo, Hokkaido, Japan on March 13, 1972...As mentioned in the News Ticker, The Godfather Records has a new batch of titles arriving to market this Wednesday, October 15th.  Included in this mid-October batch are the PINK FLOYD releases "First Australian Show" 1CD which presents the September 13, 1971 recording from Festival Hall in Melbourne, and..."Atom Hyde Park" 1CD containing the audience tape from the free performance at London's Hyde Park on July 18, 1970 for the Blackhill's Garden Party - both titles come in the fantastic deluxe, GFR cardboard trifold sleeves...Also from GFR this week comes BRUCE SPRINGSTEEN & THE ESB "Born To Be Wild - Magic Tour, 5th Leg Covers" 1CD, which compiles cover versions from performances in Foxboro, Massachusetts, Hershey, Pennsylvania, Milwaukee, Kansas City, Charleston, Richmond, East Rutherford and Nashville this past July and August along with a 6-page color booklet...IRON MAIDEN "Fiery The Angels Fell" 1CD presenting a soundboard tape from The Rosemount Horizon in Chicago on March 11, 1987...U2 "Thank U Too For The Fire" 2CD is an excellent audience recording from the Teatra Tenda in Milan, Italy on February 4, 1985...NEIL YOUNG "A Day In The Life" 1CD is a stereo soundboard of his Farm Aid peformance on September 20th, 2008 Mansfield, Massachusetts plus bonus tracks from Madrid on June 27th...And, Apocalypse Sound will have one DVD title for Wedensday, MICHAEL JACKSON "The Love We Save", pictured below, features a TV Broadcast of his concert at Ericsson Stadium in Auckland, New Zealand on November 9, 1996...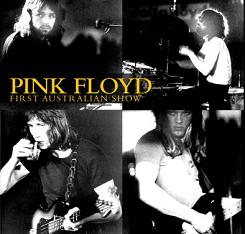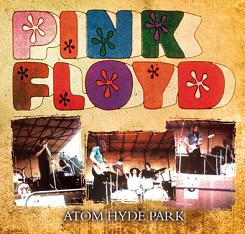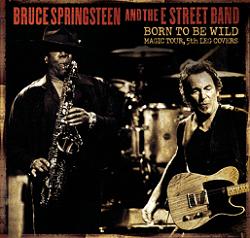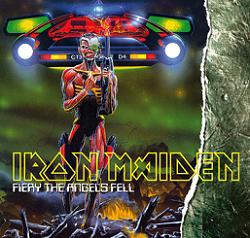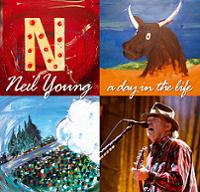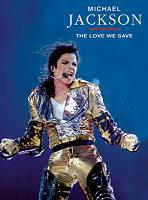 ...There are some new LED ZEPPELIN releases rolling out...Empress Valley is packaging up the recently distributed audience tape source from Chicago Stadium on January 22, 1975 as "Blues Brothers" 2CD...And, there's an unidentified label that is kicking out "The Song Remains The Same" 1973 Mixdown tape from Madison Square Garden...The next couple of TCOLZ titles will be expanded editions, limited to 100 copies each and include "Four Blocks In The Snow" 6CD pairing up tapes from February 12, 1975 and, "We're Playing Our Balls Off" 6CD combining tape sources from the L.A. Forum on March 27, 1975...also look for a 4CD Seattle 75 set from Tarantura very soon...In a random mention, look for a non-label CAROLE KING "Tapestry" 2CD Radio Broadcast special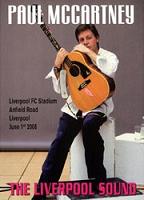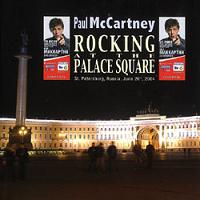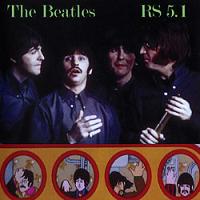 ...Finally, what's fab?...Look for the PAUL McCARTNEY titles, "The Liverpool Sound" DVD from the Kingsnake Label from his June 1st visit and performance in his hometown...From Audiofon, the MACCA title "Rocking At The Palace Square" 2CD contains his concert in Russia's St. Petersburg Square on June 20, 2004...Even more fab are Audiofon's BEATLES disc, "RS 5.1" which compiles mid-to-late 60's alternate tracks mixed in 5.1 stereo surround audio...and MisterClaudel is set to issue the 2CD/2DVD BEATLES package, "Bravo Beatles - Blitztournee: 1963 German Tour", documenting shows in Essen, Hamburg and more...
That's it for this week!  Thanks for stopping in and please keep checking back for the latest word on underground releases as you surf the net...have a good one!
Svengi, October 13, 2008