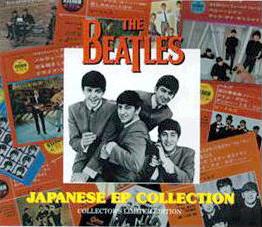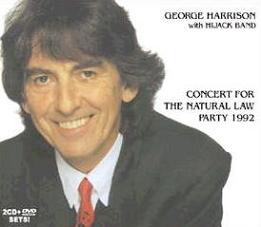 ...Over the weekend, several BEATLES and solo-related titles were released in Japan.  Pictured above, an interesting and worthwhile BEATLES 2CD set, "Japanese EP Collection" issued by the Wax Masters Label and introduces a well thought-out compilation effort...From Misterclaudel, GEORGE HARRISON WITH THE HIJACK BAND, "Concert For The Natural Law Party 1992" is a double-CD/DVD package that documents GEORGE & pals RINGO STARR, JOE WALSH, GARY MOORE and son, DAHNI HARRISON'S April 6, 1992 performances at London's Royal Albert Hall...Two new PAUL McCARTNEY titles as well this week...also from Misterclaudel comes "Teenage Dream 1990" 2CD featuring his March 11, 1990 show at the Tokyo Dome...on the Strange Apple Label is the DVD title "Always cm" which comes in a Deluxe package with a bonus CD, or in the Standard pack with just the DVD containing proshot footage from his Soundcheck and live show from one of his 1993 Tokyo Dome concerts...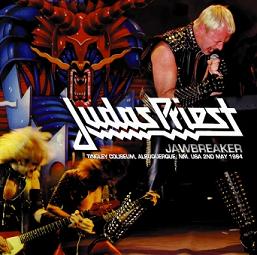 ...New announcements today out of Japan include yet another nice PINK FLOYD project from the Sigma Label called "One Flew Over The Board" 2CD, serving up an excellent audience source tape from Municipal Stadium in Cleveland on June 25, 1977...and, a debut from the newcomer Shades Label, JUDAS PRIEST "Jawbreaker" 2CD containing what is described as a 'perfect' stereo soundboard recording from the height of the band's popularity at Tingley Stadium in Albuquerque, New Mexico on May 2, 1984...Two new ROLLING STONES releases from the SODD Label (below) underscores the labels insistence on taking the easy road and continuing to serve up material that gets a different wrapping at least once a year..."Can't Stop Rollin" 2CD directly lifts its' title from the old Outsider Bird Label release of a cross-section of 1978 Tour soundboards from Ft. Worth, Houston and Lexingtion while "Twenty Flight Rock" 2CD contains the rehashed December 19, 1981 Hampton, Virginia stereo soundboard/broadcast...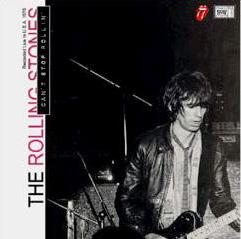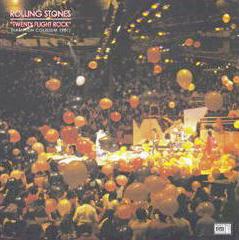 ...In LED ZEPPELIN bootleg news this week, we touched upon the two new TCOLZ Label titles pictured below last week, "Four Blocks In The Snow" 6CD and "We're Playing Our Balls Out" 6CD sets - here's a look at the packages...the bigger news this week on the Zep front is the release of the Empress Valley double-DVD "Past, Present & Future" which boasts the common hype of 'huge upgrade' to the 2 1979 Knebworth Festival proshot videos and, we'll see if that's true very shortly...As we posted late last week, via a Generic Label silver disc effort are two new OASIS titles..."Taller Than Jesus Christ" 2CD is a tape from their March 7, '96 show at The Patriot Center in Fairfax, Virginia..."The Fab 5 Under The S460" 2CD leverages both soundcheck and concert supporting U2 at the Oakland Coliseum on June 19, 1997...Also, Thinman has released the BOB DYLAN 2CD set, "A Dying Voice Within Me", an audience tape from Ulevi Stadium in Gothenburg on June 6,1984...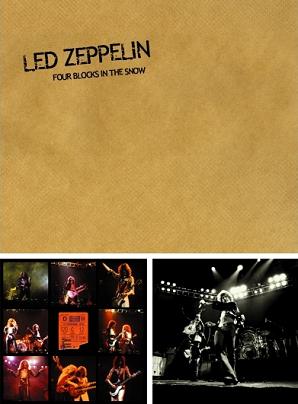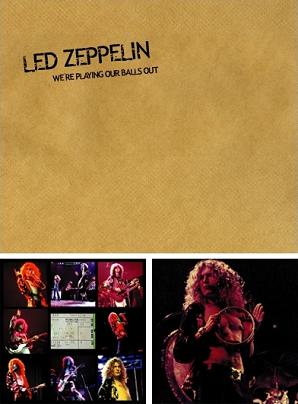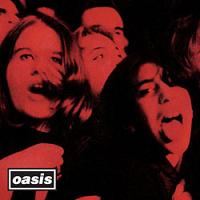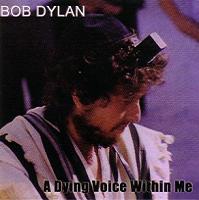 ...That's the lowdown for this week, thanks for stopping in to soak it up.  Have a great week and happy collecting!
Svengi, October 20, 2008