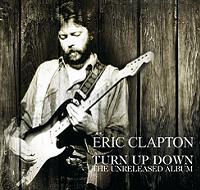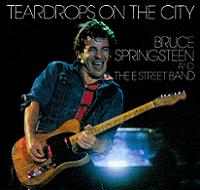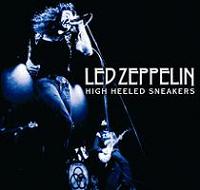 ...Arriving to market next week (February 23rd) from The Godfather Records... pictured above are: ERIC CLAPTON "Turn Up Down - The Unreleased Album" 1CD of studio soundboard tracks recorded in March/April 1980 with bonus promo tracks promoting the "Another Ticket" LP and Tour...BRUCE SPRINGSTEEN & THE E STREET BAND "Teardrops On The City" 3CD set presenting an outstanding re-issue of the bands' Stockholm show on May 8, 1981 with bonus tracks from Frankfurt on April 14th 1981 and leverages the classic, original bootleg LP artwork, along with a six page booklet...LED ZEPPELIN "Hi-Heeled Sneakers" 2CD presents the incomplete soundboard from Hampton Roads Virginia on September 9, 1971 - supplementing with the sounboard fragment from Toronto on the 4th of September, 1971 along with six page booklet...pictured below is BOB DYLAN "False Idols Fall" 2CD that presents the first commercial boot of the excellent Chicago Stadium tape from October 18, 1978...LOU REED "Ride Paris Ride" 1CD is a soundboard from Olympia Music Hall in Paris on May 25, 1974...also, there's a lone DVD release from Apocalypse Sound in the batch as well...RADIOHEAD "Japanese Step" contains a TV Broadcast of their October 8, 2008 concert in Saitama along with a bonus clip of their October 2000 appearance on Saturday Night Live...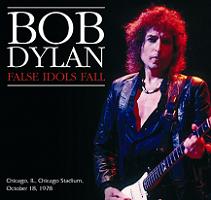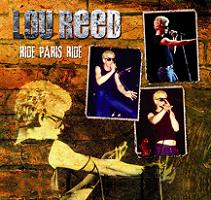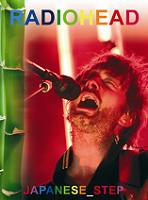 ...The Sigma Label is apparently eager to share the goods!...the PINK FLOYD label has a trio of titles that will hit collector hands yet this month and they include..."Missing Pieces: Japan Tour 1972" 2CD featuring 2 hours of previously unreleased tapes that include a nearly complete audience tape from Tokyo on March 7, 1972 along with "Echoes" from Osaka on March 8th, "A Saucerful Of Secrets" from the March 9th Osaka show at Festival Hall, and "Atom Heart Mother" from Sapporo on March 13th...next up is the "Bradford 1971" 2CD set which utilizes a great audience tape source from The Great Hall at Bradford University, UK on October 10, 1971... the same can be said for "Washington 1971" 2CD which is a tape from November 16, 1971 at the Lisner Auditorium at George Washington University in Washington D.C....Over the weekend Tarantura issued the JUDAS PRIEST single CD "Leashed In The East" which contains a July 31, 1978 concert from Shinjuku Koseinenkin Hall in Tokyo...also new are a couple of interesting titles from the Snake family labels - Rattlesnake issued BOB DYLAN "Angel Of Rain" 1CD of 1984 tour rehearsals from Los Angeles with MICK TAYLOR...and on the King Snake DVD Label, "THE KINKS Paris Party 1965" - the 100 minute disc serving up a July 7, 1965 televised show at The Olympia in Paris along with BBC-TV clip from March of 1973 and a 1985 Kinks Story television production...Wendy Records LED ZEPPELIN 6CD set, "The Destroyers" is now available...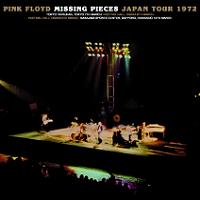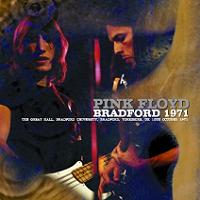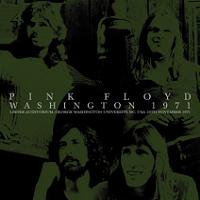 ...The Japanese, Purple Chick Label, issued several Limited Edition (300 copies) BEATLES discs (pictured below)..."Live Les Beatles en Europe, plus June-August 1965" 2CD compiles the June 20, 1965 Paris concert with the June 27th show in Rome along with Blackpool night out on August 1, 1965 and The Ed Sullivan Show tape from August 14th..."Sheakin, Not Stirred August 1965" 2CD contains 1965 American Tour tapes pt.1 featuring New York Shea Stadium on August 15th, Atlanta Stadium on August 18th and Sam Houston Coliseum in Houston August 19th... "Bowled Over August 1965-January 1966" 2CD is essentially a 1965 American Tour compilation pt. 2 that includes tapes from Met Stadium in Minneapolis on August 21, Hollywood Bowl shows on August 29th and 30th and San Francsico Cow Palace on August 31st -plus Shea Stadium with studio overdubs from January 1966..and yet, more BEATLES...read on...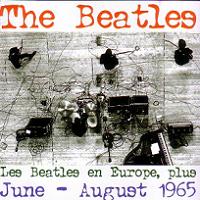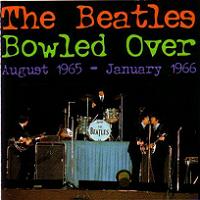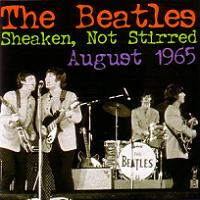 ...Secret Garden have re-issued some BEATLES titles with new covers..."The River Rhine Tapes" 3CD (below) with Get Back Sessions of course, "Anthology Sessions" 1CD with the evolution of 'Free As A Bird' and more selections from the Anthology compilation...and, PAUL McCARTNEY "Medium Rare Tracks 1972-2008" 1CD...The SODD Label has released the seemingly pointless ROLLING STONES "Beggar's Banquet Beta Mixes" 1CD...and finally, look for these titles to arrive in collector circles soon...DEEP PURPLE "Rockpalast 1985" DVD from Round About Archives...JEFF BECK "Believe It (Tokyo 1st Night)" 2CD and "Boogie Night (Tokyo 2nd Night)" 1CD containing his shows February 6th & 7th, 2009 at The International Forum in Tokyo issued on the X-Avel Records Label...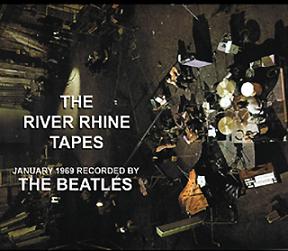 ...that's all for tonight!...If I've missed anything feel free to make note of it below.  Otherwise, stay the course and we'll all convene in this corner of the site next Monday again!..have a great week.
Svengi, Februrary 16, 2009