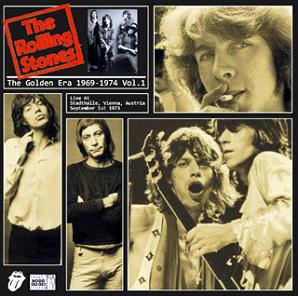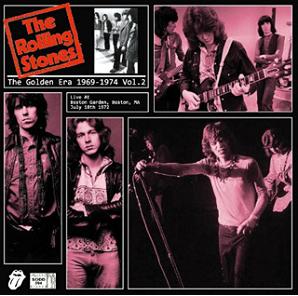 ...SODD has just announced 2 new ROLLING STONES sets as part of of what they are calling their "Golden Era 1969-1974" series (pictured above)...Volume 1  features the audience tape from Stadthalle in Vienna on September 1, 1973 over 2 discs, and Volume 2 presents again, the notorious Boston Garden concert from July 18th, 1972...pictured below is the new FRANK ZAPPA title from the Guitar Master Label called "The Story Of Michael Kenyon" 2CD which features a stereo soundboard of his concert in Barcelona, Spain on May 17, 1988 while Darker Than Blue has spread the word on their next DEEP PURPLE release, "Lady Midnight" 2CD (also below), which features the Mark IV line-up with TOMMY BOLIN and captures the band live at New York City's Radio Music Hall on January 23, 1976 via excellent audience tape...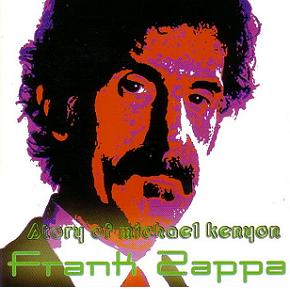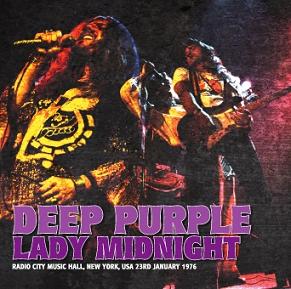 ...Also announced this past week is the new RAINBOW set from Langely Deluxe which presents 2 different audio tapes of the band's performance in Japan at Osaka Castle Hall on March 11, 1984 - both versions leveraged from master audience tapes and appear to be complete, they are also both said to be 'nearly perfect' in quality...Coming very shortly, if not already - as I type, from Mid Valley are some new ERIC CLAPTON titles..."Living In A Nightmare" 4CD pairs up a couple of audience tapes recorded in Osaka on October 21st and 22nd, 1997, "Standing In The Shadows" is a 2CD plus DVD set that thoroughly documents his show in Tokyo on October 27, 1997 in soundboard and proshot quality...and "Lost Polydor Tapes - Archives Pathfinder" is an elaborate 6CD package that compiles outtakes, demos and alternate mixes but now details exactly from what era these are representing...also from Mid Valley, look for DUANE ALLMAN "Anthology Vol. 3 Sampler" 2CD to street in the same batch out of Japan...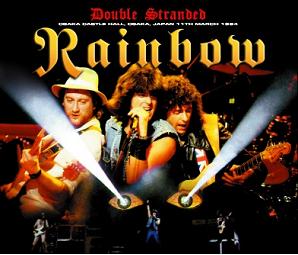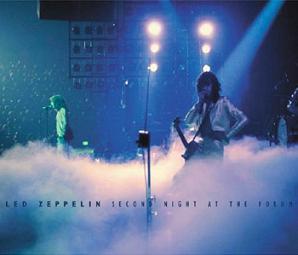 ...Completing the status for this week are details around the latest LED ZEPPELIN titles to be hitting the market...pictured above right is Scorpio's "Second Night At The Forum" 3CD that presents the second of 6 shows at the L.A. Forum on June 22, 1977, probably re-purposing the more complete two-source production from Empress Valley's 18CD FBO Box...if it's not, I would be surprised...Coming down the pike from Tarantura in early Spring is the Limited Edition ZEP box set, "Winterland Daze", a 7CD production that gathers together all of the live tapes of the band's legendary performances in San Francisco 1969...which should be an interesting proposition!
That's all I got for this week and this overnight edition of the Recorded Highlights & Action Replays column...thanks for stopping in and have a nice week.
Svengi, March 2nd/3rd, 2009