...Picking it up this evening with the announcements from overnight...pictured below are a couple of Generic Label releases, ERIC CLAPTON & JEFF BECK "Compared To What?" 3CD houses the Saitama concert from February 22nd, 2009 - a show getting plenty of other coverage elsewhere this week as well, including the familiar cover shot!...MICK TAYLOR "Live Inn 1987 1st Show" 1CD boasts 'perfect sound' of his Shibuya, Japan performance on April 3, 1987..and Sigma now serving us up PINK FLOYD "Definitive Oakland' 3CD apparently feeling like they've pressed the 'perfect' sounding tape of the May 9th, 1977 concert at Alameda County Stadium - without question a superb recording and I for one am interested in hearing if they've been able to trump the rest...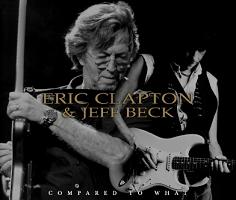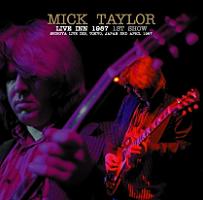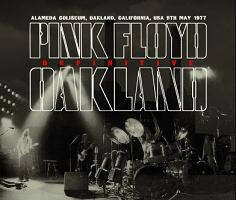 ...Hot news this week regarding the 2 new BOB DYLAN titles from Hollow Horn, check out the announcement details:
MIXING UP THE MEDICINE
A new CD release from the Hollow Horn Encore Label that features the first ever release of the legendary Basement Tapes Safety Master. This was a tape reportedly made by Garth Hudson in early 1968, under full studio conditions, of the best available original master tapes made in the summer of 1967 and it features the bulk of the original songs that were recorded. This safety tape features truly breathtaking sound quality and also in the majority of cases, features the material in it's original glorious stereo (virtually none of this material has ever been heard in it's original true stereo… including on the ridiculous official release!) The first time I got to listen this material my jaw nearly hit the floor! It really is a whole new listening experience!!
Four bonus tracks from other sources have also been included as bonus tracks, which also means that this set also stands as a close to perfect one disc compilation of the Basement Tapes Dylan compositions. The packaging is the usual high quality fold out mini album design complete with an eight page booklet of notes, pictures and some lovely reproductions of the cartoons from the classic vinyl album Little White Wonder. An early contender for the best, and most important release of 2009!!
The track listing of this set is as follows:
The Basement Tapes Safety Master Tape
1. Million Dollar Bash
2. Yea Heavy and a Bottle of Bread
3. I'm Not There (1956)
4. Please Mrs Henry
5. Down in the Flood
6. Lo and Behold
7. This Wheel's On Fire
8. You Ain't Going Nowhere
9. I Shall Be Released
10. Too Much Of Nothing
11. Nothing Was Delivered
12. Odds and Ends
13. Get Your Rocks Off
14. Clothesline Saga
15. Apple Suckling Tree
16. Open the Door Homer
17. Nothing Was Delivered
18. Tears Of Rage
19. Quinn The Eskimo
BONUS TRACKS
20. Tiny Montgomery
21. Sign On The Cross
22. Going To Acapulco
23. All You Have To Do Is Dream
MIGHTY MOCKINBIRD
A new CD release from the Hollow Horn Encore Label that features the complete performance from the concert at the Isle Of Wight Festival on 31 August 1969. This show has featured on several releases over the years, though all have been pieced together from multiple sources that range from excellent to mediocre. This edition features the entire performance (other than the end of the final song) from one source recording, reportedly made from the VIP enclosure right in the front of the stage, for a consistent and to be honest, very nice sounding recording. This show was a unique one off performance and this release certainly comes closest to giving it full justice, and features the usual high quality fold out mini album design complete with an eight page booklet of notes and pictures. The track listing is as follows:
1. SHE BELONGS TO ME
2. I THREW IT ALL AWAY
3. MAGGIE'S FARM
4. WILD MOUNTAIN THYME
5. IT AIN'T ME BABE
6. TO RAMONA
7. MR TAMBOURINE MAN
8. I DREAMED I SAW ST AUGUSTINE
9. LAY, LADY, LAY
10. HIGHWAY 61 REVISTED
11. ONE TOO MANY MORNINGS
12. I PITY THE POOR IMMIGRANT
13. LIKE A ROLLING STONE
14. I'LL BE YOUR BABY TONIGHT
15. THE MIGHTY QUINN
16. MINSTREL BOY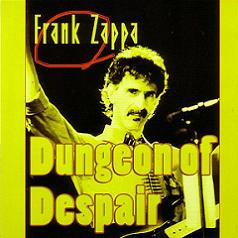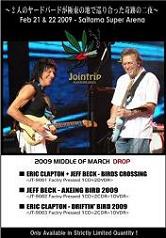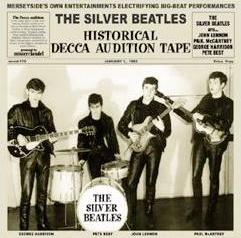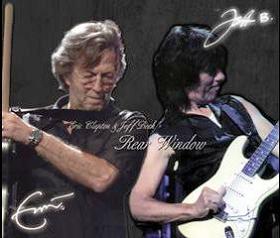 ...In the batch above, FRANK ZAPPA "Dungeon Of Despair" 2CD from Guitar Master leverages a stereo soundboard tape from the May 1, 1988 concert in Stockholm...ERIC CLAPTON + JEFF BECK  "Two Birds" a limited 1CD/2DVD-R set from the Jointrip Label that contains what is apparently fragments from audience tapes of both Saitama show February 21st & 22nd, 2009 and over the double DVD-R discs are audio recordings only of the individual sets by the guitar heroes, and then the last 45 minutes is 1-camera audience-shot video of the finale featuring both from the February 22nd show..."Rear Window" is a 3CD from the Bell Label and contains the complete February 21st show from the audience...and there are a ton of like titles of these shows on recordable media labels across the board...Misterclaudel's next BEATLES release is "Historical Decca Audition Tape" 1CD and is sourced from Joe Pope's Deccagone single masters and presents the pre-fab recording from Decca Studios in West Hampstead in North London on January 1, 1962...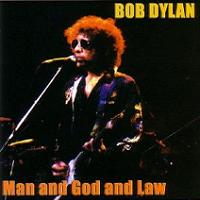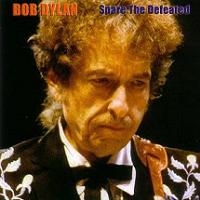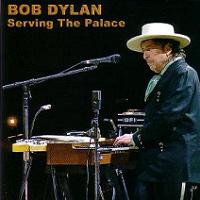 ...Four new BOB DYLAN titles were pushed out from Thinman/Tambourine Man Labels this past week...from Thinman Records (above), "Man And God And Law" 2CD manages expectations by touting a fair sounding audience tape from Sunrise Musical Theater in Miami on November 19, 1981 and "Spare The Defeated" 2CD presents an audie tape from Boston's Fleet Center on November 24, 2001...Tambourine Man Records has given us "Serving The Palace" 2CD (above) another audience recording, this one from The United Palace in New York on November 21, 2008..."Countless Foes" 2CD is the other TMR title and contains the excellent Oneonta, New York show at SUNY College on November 19th, 2008...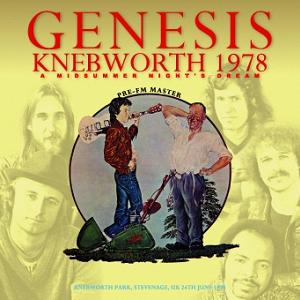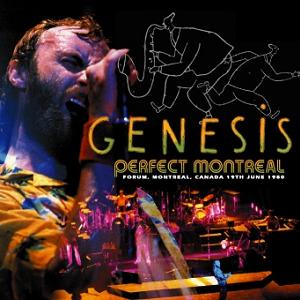 ...Jumping back 7 days to include the announcements from the Virtuoso Label - GENESIS "Knebworth 1978: A Midsummer Night's Dream" 2CD that pairs up two pre-FM master tapes: Knebworth Festival on June 24, 1978 and The Summit in Houston on October 22, 1978..and, another GENESIS release, "Perfect Montreal" 2CD containing the June 19, 1980 concert at the Montreal Forum in perfect stereo soundboard quality...pictured below from Virtuoso is U.K. "Midnight Mass" 2CD which contains a superb audience tape from Nakano Sunplaza, Japan on May 29, 1979...Scorpio slipped in a bonus LED ZEPPELIN set this past week, "Your Time Is Gonna Come" 4CD presents the marathon show from September 24, 1971, looking to provide a complete audio document of this event by utilizing 2 sources - AND, for the first time we get the "Whole Lotta Love" performance from this date and it'll be interesting how they did combining the tapes!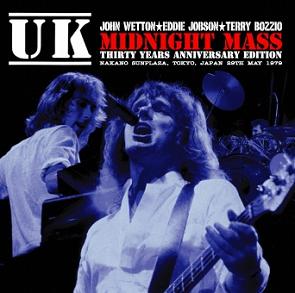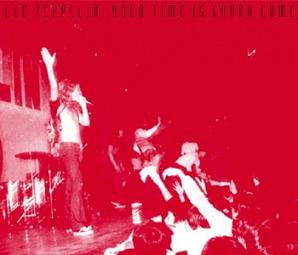 Thanks for hanging with the stutter-step in harvesting all the tidbits for this week and thank you for stopping in to catch up.  You can certainly sense a new breath of excitement on the collecting front again and I don't know about you but it'll be nice to move out of the Winter duldrums and into a refreshing Spring mode!  Have a great week!
Svengi, March 10, 2009