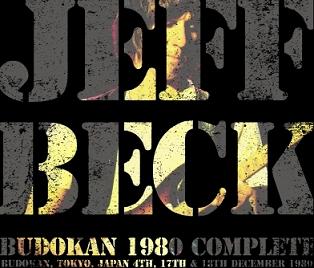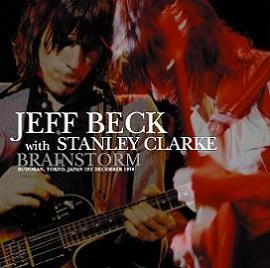 ...Leading off this bulk download of new release info tonight are several non-label titles announced out of Japan today...Above, JEFF BECK "Budokan 1980 Complete" 6CD Box Set that compiles 3 shows from Tokyo on December 4th, 17th & 18th, 1980 - not sure just how many copies have been pressed but, the first 50 sets will have limited special picture sleeve - the set is supposedly transferred from original master audience tapes that are of superb quality...and, the other JEFF BECK with STANLEY CLARKE title featured is "Brainstorm" 2CD is December 1, 1978 audience recording from The Budokan (same taper I presume)...WHO collectors will be interested in "1971 Final" 2CD which captures the band's performance via excellent stereo audience tape from the Seattle Center Coliseum on December 15, 1971 (below)...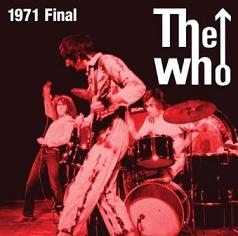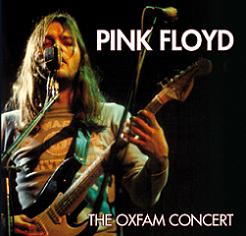 ...On one hand it's amazing to be talking about it, on the other - it's been a long time coming!..but, next Wednesday is April 1st and there is literally a slew of titles on the way to market from The Godfather Records...pictured above is PINK FLOYD audience tape making it's debut to silver CD, titled "The Oxfam Concert", this excellent audience tape was recorded at the Wembley Empire Pool in London on October 21, 1972 known as 'A Benefit For The War On Want and Oxfam'...below, U2 "Future Needs A Big Kiss" 1CD of soundboard audio fragments of the bands' promotional appearances from December 2008 through February 27, 2009 - 6 different recordings in all...LED ZEPPELIN "Strange Tales From The Road" 1CD, in addition to confusing references of boots with this title, pairs up 2 1977 soundboard fragments - the first is the May 26, 1977 Landover Monitor Mix which documents the end of the concert from 'Kashmir' through to 'Rock And Roll' and can be a very revealing and different experience to the soundboard tape featured on EV's "Bringing Down The House"!...and is the first silver disc appearance of this tape if I'm not mistaken. The other tape is the previously issued mono soundboard fragment from Madison Square Garden on June 11, 1977...The Godfather does DOORS collectors some justice by issuing "The Original Matrix Tapes - March 7, 1967" 2CD set, if you have picked up the official Bright Midnight Matrix Tapes set from last Fall, your disappointment and annoyance with that situation hasn't likely faded much just yet!...making this a keen and welcome attempt to at least get part of the record straight with a contemporary effort. The set also features some bonus tracks from the Avalon Ballroom in San Francisco on March 4, 1967 and the September 30, 1967 Family Dog performance of "Light My Fire" from Denver in addition to the complete first night at The Matrix... and there's more from GFR..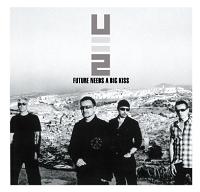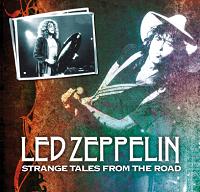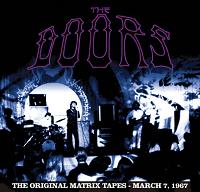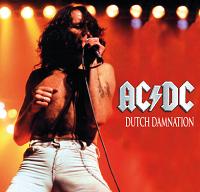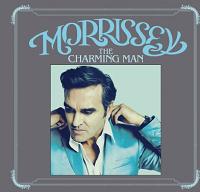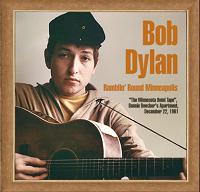 ...AC/DC "Dutch Damnation" single CD also pairs a couple of soundboard tapes - the November 12, 1979 concert at Jaap Edenhal in Amsterdam was recorded for radio broadcast and this recording is from the re-broadcast in May of 2007 on Dutch Radio's Legendarisch Live show. The set is rounded out with the excellent Nijmegen recording on October 23, 1978...MORRISEY "The Charming Man" 1CD featuring his February 11, 2009 peformance on BBC Radio Theatre along with the December 17, 2006 performance at Arena Treptow in Berlin as extra bonus tracks...BOB DYLAN "Ramblin' 'Round Minneapolis" 1CD is an interesting decision by GFR to re-issue the Minnesota Hotel Tape, a recording from Bonnie Beecher's Apartment dating back to December 22, 1961....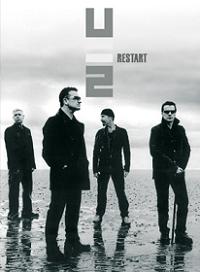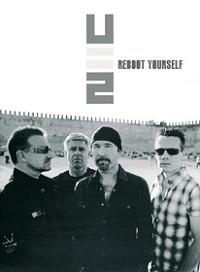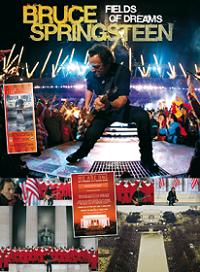 ...Also arriving Wednesday, April 1st from Apocalypse Sound are 6 new DVD titles that include:...2 new U2 DVD's that provide a very complete video compilation of their 2009 promotional TV appearances (above) with "Restart" kicking off with their set at the Obama Inaugural 'We Are One' concert on January 18th, and The Grammy Awards, Brit Awards, Echo Awards and more..."Reboot Yourself" compiles more of the Talk Show appearances starting with the February 27th BBC Jonathan Ross Show, Culture Show in Dublin on the 28th - and then the string of consecutive appearances the first week of March on The Late Show with David Letterman March 2nd through the 9th...BRUCE SPRINGSTEEN & THE E STREET BAND "Fields Of Dreams" also compiles TV appearances, also with their Obama Inauguration perfrormance, Super Bowl set, interviews, and more...pictured below, OASIS "This Is History" presents the bands' Knebworth appearance on August 11, 2006 along with their Whiskey A-Go-Go proshot show from Los Angeles on September 29, 1994...QUEEN "A Night At The Court - Definitive Edition" DVD polishing up the package presentation of their June 6, 1977 proshot performance at London's Earl's Court - the DVD9 Dual-Layer disc also tacks on the bonus proshot feature from Munich, Germany on February 11, 1979 including the soundcheck of 'Fat Bottomed Girls'...Rounding out the batch of DVD titles from AS is THE ROLLING STONES "Through The Past Darkly - Sucking In The 70's And 80's" adding yet another STONES compilation to the library on DVD9, beginning with the 1971 Top Of The Pops performance of 'Browon Sugar' through to the 1983 Let's Spend The Night Together movie premier in New York and 1986 Dirty Work LP promo reel from Video Byways...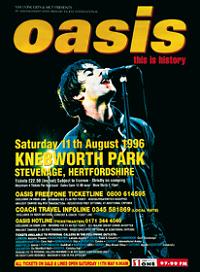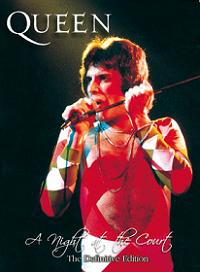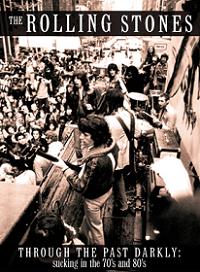 ...finally, Scorpio has announced that their next LED ZEPPELIN release will be "The Atrocity Exhibition" 4CD set that contains the July 6, 1973 sounboard tape on the first 3 discs - tacking on the now incredibly common but wonderful soundcheck soundboard tape that has been attributed to Chicago '73 as well as Southampton 1973...yours truly still feels it's actually from Minneapolis '75 but that'll just bend the noses of the hard-cores so we'll let that sit right there...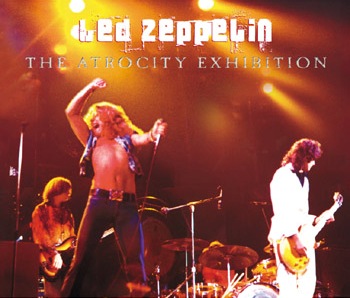 ...So, some good stuff to share this week and we hope you have found something new and exciting to seek out.  Thanks for checking in and we wish you a good week as we round out March 2009...keep your browsers pointed here and we'll keep the speculation and information flowing into the Spring!
Svengi, March 23, 2009