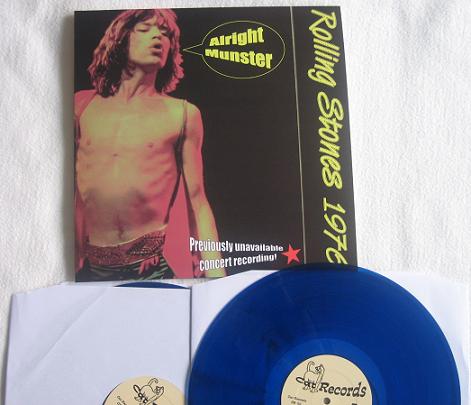 ...New ROLLING STONES vinyl releases hitting the scene this week from Cat Records..."Alright Munster" 2LP, pictured above, presents a previously unavailable audience tape of the complete second performance in Munster, Germany on April 30, 1976 (release info erroneously says 1978)...interestingly enough it's the first 50 copies that is on black vinyl and is sold out (???) with 110 copies each on Blue, Yellow and Red wax..the release feaures a deluxe glossy fold out cover...pictured below is "All Down The Line" single LP features studio outtakes from 1969-1973 with 110 copies on clear wax and the rest on black with deluxe glossy cover...There are also 2 MICK JAGGER vinyl issues..."Blues Spirit" 2LP contains the excellent 1992 Los Angeles tape with THE RED DEVILS on the first 3 sides and the fourth side a June 28, 1992 recording from the Hammersmith Odeon for 'A Celebration Of The Blues' with JAGGER, CHARLIE WATTS, RON WOOD, BUDDY GUY and GARY MOORE..."Mustique Blues" LP compiles recordings from Mustique, West Indies 2005, London 2001 and 1988 Australasion Tour Rehearsals with the first 150 copies on red wax, the rest on black...On CD VGP has issued "Newcastle 1973" 2nd Edition containing the September 13, 1973 second performance from Newcastle Upon Tyne, UK
...As mentioned earlier today, The Chronicles Of LED ZEPPELIN Label will feature the January 8, 1970 Briston, UK audie tape on their next release "Out Of The Bristol Tale" 2CD with the first 50 copies numbered & stickered...Tarantura plans to continue with the ZEP box themes, the 7CD "Winterland Daze" with San Francisco '69 tapes on deck, to be followed by the mystery title "The Valkyrie's Virgil" 1st Edition 5CD Box...we'll share further details as we learn more....speaking of box sets!...what does Wonderland Records know that isn' t quite connecting for me? The ambitious label has a whole new batch of their patented box set formats in the channels as I type and the approach they take seems to defy the economic times. Perhaps marketing 'insta collections' is precisely the labels' answer for collectors looking to volumize...anyway, a little spotlight on the latest from WDR and there is actually some very cool packages being offered up. I applaud those behind putting these together, I'm just not sure it's a sustainable approach but that isn't my issue now, is it?...here ya go...

 BOB DYLAN "The Complete Infidels Sessions" 7CD/DVD Box Set featuring stereo soundboard recordings along with the proshot video from London's Wembley Stadium 1984 with VAN MORRISON, ERIC CLAPTON, CHRISSIE HYNDE, CARLOS SANTANA and MICK TAYLOR...

 BOB DYLAN "Summer OF Zero 8"  12CD/2DVD set compiling 6 different, excellent audience recordings from last Summer: Warsaw, Ostrava, Trento, Italy, Grenoble & Toulouse. The DVD's feature the 1986 Farm Aid II proshot video from Orchard Park, NY with TOM PETTY & THE HEARTBREAKERS, as well as BOB DYLAN & BAND from Vienna, on June 10, 2008...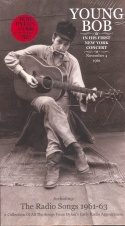 BOB DYLAN "Young Bob" 3CD/DVD very limited box set that compiles all of his early radio appearances 1961 and on DVD Dylan's Legends BBC Arena documentary and Big Freeze BBC Broadcast from 2008...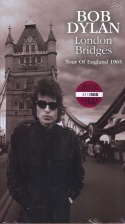 BOB DYLAN "London Bridges" 3CD/DVD Box Brings together and organizes all the musical peformances filmed/recorded from his 1965 Spring Tour of England. Extensive Booklet of notes and Limited to 500 numbered sets...

 MICK TAYLOR with THE ROLLING STONES and more...9CD/2DVD Box Set documenting performance with and without The Stones from 1968-2004...including 3 live shows on DVD...

 PINK FLOYD "Some More Secrets" 10CD/2DVD...4 complete live soundboard recordings and a couple of DVDs compiling all the rare Floyd clips through the yeares...
...Finally, look for the one-off Godfather Records release of BRUCE SPRINGSTEEN & THE E STREET BAND "Working On A Show" 2CD of their March 23, 2009 Rehearsals at Convention Hall in Asbury Park, New Jersey...That's what is hitting this week and we thank you for stopping by!...Have a good one!
Svengi, April 20, 2009