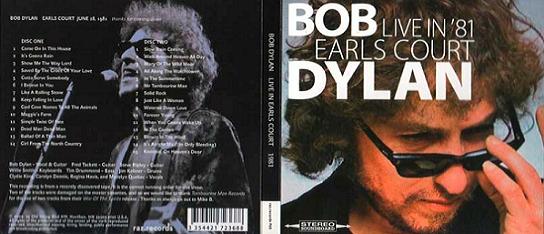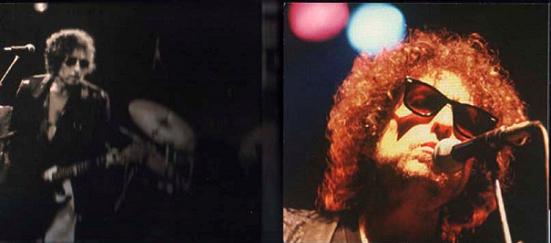 ...When word came through of a pending '81 BOB DYLAN Earl's Court title last week, I made the immediate assumption that it would be a previously unreleased audience source tape, and when the scans arrived I was really surprised to see 'stereo soundboard' on the sleeve...well, it turns out it was a misprint.  Oh well...this new title from Euro player Raz Records, "Live In '81 Earls' Court" 2CD set (pictured above) is an alternate audience tape of the June 28th, 1981 London concert which includes for the first time to CD, the gospel portion of the show that precedes Dylan's set...this recording comes via the collection of Mike B. who provided the ROLLING STONES September 8, 1973 audience tape from last year, as well as the fairly recent new GENESIS recording from Earl's Court 1975.  This DYLAN '81 set should be a great title given how inspired these London shows were!...Also from Raz is a limited 2CD pressing of the two 1988 Denver and New Jersey soundboards that were just issued from Scorpio earlier in the  year, the set is simply titled "Live In '88" and is pictured below...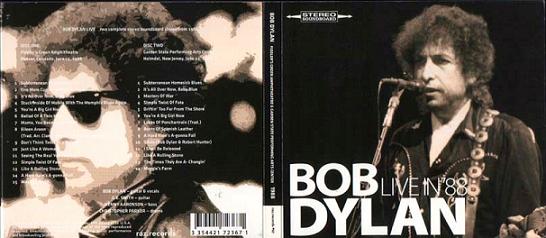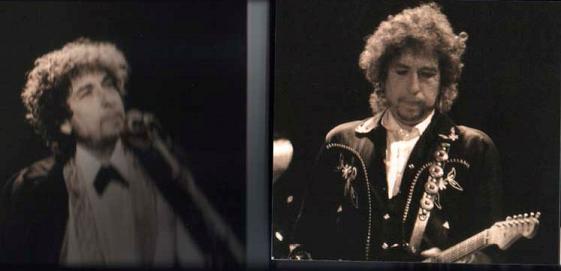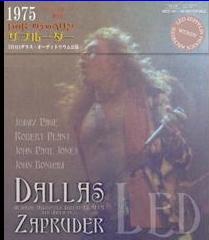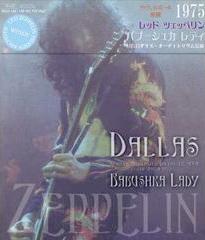 ...(Above) Wendy Records has issued two new LED ZEPPELIN releases that cover the pair of Dallas 1975 soundboards in their contemporary catalog of titles.  "Zapruder" 3CD set contains the March 4th performance while "Babushka Lady" 3CD contains the March 5th, 1975 concert..both have been previously released...More exciting are the pair of titles that have arrived of late from Crystal Cat Records!...shown below are AC/DC "It Smells Like Rock N' Roll" 2CD set featuring their February 20th, 2009 concert from The Globe Arena in Stockholm via superb audience tape...and, NEIL YOUNG "Big Moon Over Colmar" 2CD with his French performance on August 15, 2008 at Le Theatre De Plain Air in Colmar, France recorded from the audience as well...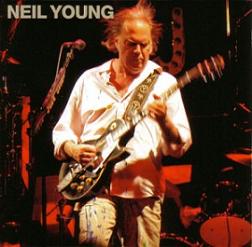 ...That's it for this installment but we expect other announcements to trickle in through the week so we'll keep you posted via the News Ticker...Have a great week!
Svengi, May 4, 2009