...Two new RAINBOW releases coming from the Rising Arrow Label..."Dayton Rising" 2CD (above) leverages a superb audience recording from Hara Arena in Dayton, Ohio on June 22, 1976...and, "Rising Power U.K." 4CD (below) presents two excellent but incomplete tapes from September 7th & 8th, 1976 at the London's Hammersmith Odeon on the first two discs, and the last two CDs feature an alternative and complete tape of the September 7th performance...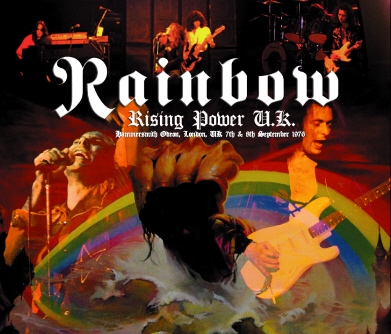 ...Leave it to a label called Monkey Clown to continue the attempts at being creative with slicing n' dicing up BEATLES recordings!...pictured above is a compilation with seemingly random selections from just about every poignant landmark live performance, etc. and it's called "Rock N Roll Music - Another Tracks" (I think our japanese friends meant '..and other tracks"...but whatever).  It's a single CD where you get tracks from Stockholm '63, Budokan '66, Shea Stadium, etc. with artwork from the Captiol double LP replicated on this little project...Speaking of projects, Mid Valley gives new meaning to ambitious for 2009 with their latest ERIC CLAPTON Box Set (below) called, "Here's To The Next 150!", which is a 22CD compilation of his 2009 stand at London's Royal Albert Hall in the Spring of the year that ran from May 16th through May 31st...hardly something for the casual fan but all those completists or Slowhand fanatics may be drooling a little bit with the prospect of getting their hands on such a set...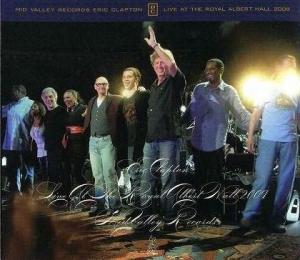 Updated October 8th....below are the new titles arriving next week (Oct. 12th) from The Godfather Records: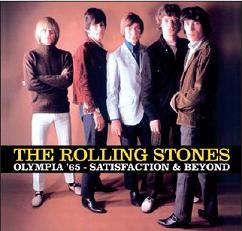 ...Above, BOB DYLAN & ROLLING THUNDER REVIEW "The Magical Mystery Caravan" single CD presents the incomplete Waterbury, Connecticuit soundboard tape from November 11, 1975...THE ROLLING STONES "Olympia '65 - Satisfaction & Beyond" 1CD features the French Radio Broadcast from April 18, 1965 at L'Olympia in Paris, plus BBC Top Gear performance from from March 1st, 1965 (broadcast on March 6th), both Yeah! Yeah! BBC Radio Bank Holiday Special & BBC Saturday Club shows from August 20th, 1965 and broadcast on August 30th & September 18th respectively...
...Below, BRUCE SPRINGSTEEN & THE ESB "A Star Is Born" 2CD contains the wonderful audience tape of the Born To Run Tour kickoff in Providence, Rhode Island on July 20, 1975-AND, MIAMI STEVE VAN ZANDT'S first gig with the band!- in deluxe trifold slipsleeve with 6-page booklet...And, THE MUSE "Rise Up" 2CD contains a soundboard recording of their September 7, 2009 concert at the Admiralspalast in Berlin, Germany with 3 bonus tracks from the September 13th show at the Walter Kerr Theater in New York City...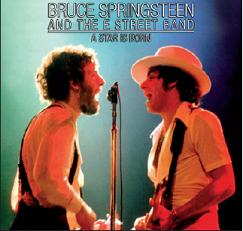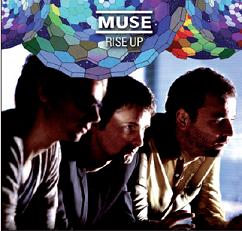 ...Also arriving October 12th from Apocalypse Sound DVD...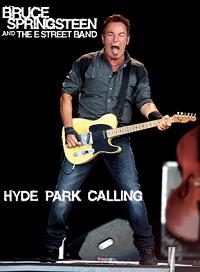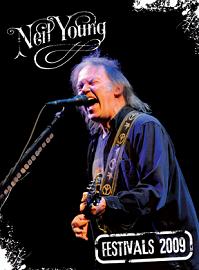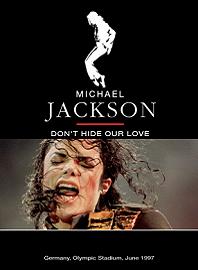 ...BRUCE SPRINGSTEEN & THE ESB "Hyde Park Calling" DVD captures their energetic performance in London via TV Broadcast of VH-1's Hard Rock Calling show on June 28, 2009 with the bonus footage of their Super Bowl appearance which was re-broadcast June 26th on 'A Super Bowl Journal' program on UK's Channel 4...NEIL YOUNG "Festivals 2009" compiles a batch great proshot vids, starting with the TV Broadcast of his Glastonbury Festival performance on June 26th, 2009, then his performance on the Hard Rock Calling concert stage at Hyde Park, London, one track from the Big Day Out Festival in Sydney, Australia from January 23rd -plus bonus clips of NEIL & CRAZY HORSE at the Phoenix Festival in Stratford-upon-avon, England on July 19, 1996...Finally, MICHAEL JACKSON "Don't Hide Our Love" features a TV re-broadcast from July 2009 on German TV of Michael's 1997 concerts at Olympic Stadium in Munich (footage from both June 4th & 6th shows)...Have a great week!
Svengi, October 5, 2009