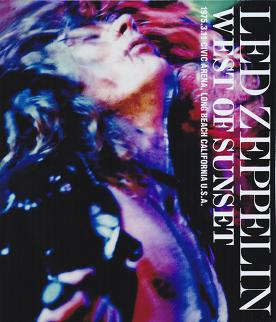 ...Hot on heels of Empress Valley's original "Long Beach Californication", the White Summer Label edition of LED ZEPPELIN live at the Long Beach Arena soundboard tape from March 11, 1975 has arrived and is called "West Of Sunset" 3CD set...In other ZEP news, the Wendy Label has 3DVD version of the Seattle '77 proshot video hitting the street soon and "Your Kingdom Come" also features 5 audio options...The Tarantura Label apparently has several more deluxe ZEP sets on the way but coming to the shelves first are "Live In Osaka" 3CD featuring a vinyl transfer of the RSR International LP set with the September 29, 1971 'soundboard', and "929 Geisha" 3CD leverages an audience recording of the same performance...Speaking of Tarantura, pictured below is the new EAGLES "Fujijama Mountain Way" 2CD set which presents a great audience recording of their September 17, 1979 show at The Budokan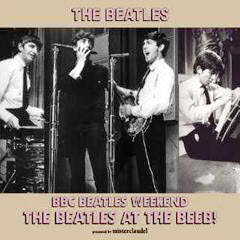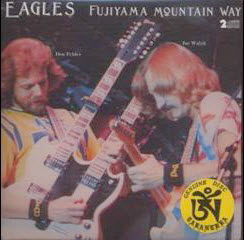 ..Misterclaudel has a the new BEATLES 2CD, "At The Beeb", release ready to go (pictured above) and it compiles a collection of classic BBC radio performances from 1963-1965...Another non-label BEATLES title brings together a selection of studio outtakes and alternate mixes on "Just A Rock Band, That's All", a 2CD set...A few new announcements tonight..pictured below is ERIC CLAPTON "Seattle 1983" 2CD, a generic japanese label release which leverages an excellent audience recording of Slowhand's February 1, 1983 concert at The Paramount Theater in Seattle...And, Darker Than Blue will issue the RAINBOW 2CD "Soundboard Archives 1976".  This release brings together a newly discovered DAT master of their December 16, 1976  evening concert in Tokyo at The Budokan while disc 2 presents upgraded FM master fragments of their December 8th & 9th, 1976 performances in Osaka...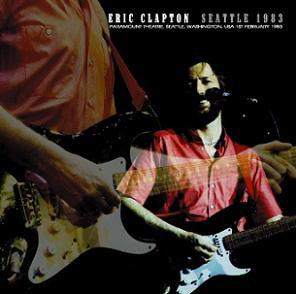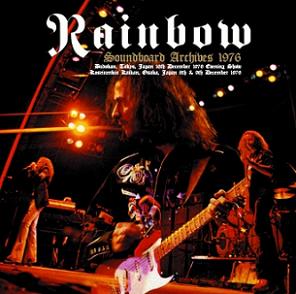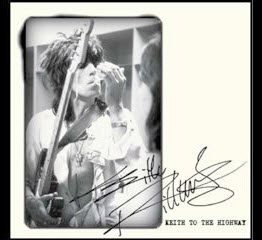 ...The SODD Label's next STONES' related project is actually a KEITH RICHARDS title called "Keith To The Highway" 1CD/1DVD-R that is simply an assortment of singles transferred to disc along with a couple of random live tracks.  The DVD-R disc contains his 1988 Saturday Night Live apperance with the X-pensive Winos, promo clips and their 1992 Town & Country TV appearance in the UK...Below is the BOB DYLAN title out now on the Festival Records Label and is simply called "Rothbury Night", a 2CD set presenting the popular Rothbury Music Festival performance from July 5th in Rothbury, Michigan and is of course, recorded nicely from the soundboard...Thanks for swinging by tonight and we bid you a good week!