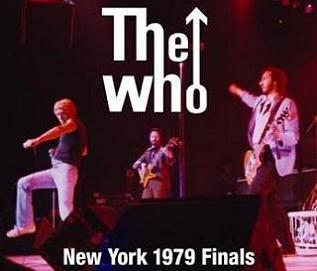 ...The round-up this week starts with two new non-label releases featuring THE WHO...pictured above are "Over The Weekend" 2CD, an incredible good audience recording from Newcastle Upon Tyne, UK on October 30, 1971, and, "New York 1979 Finals" 4CD which supplements the previous 6CD set with that contains the three shows a few days earlier, her we have nice audie tapes from MSG on September 17 & 18, 1979...Arriving shortly on the Neverland Label is yet another LED ZEPPELIN 'Bonzo's Birthday Party" title, this one is a 5CD set that meshes three different audience sources with the partial soundboard tape...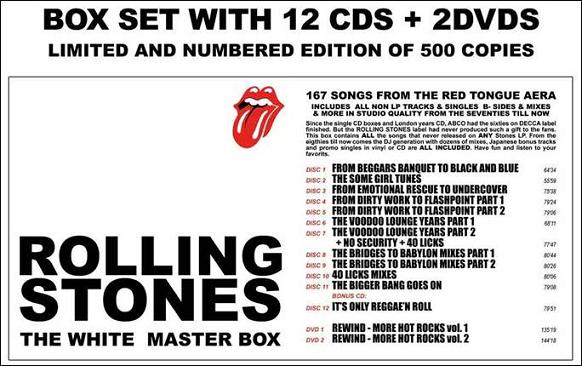 ...We also have to point out a couple of new Box Sets that have arrived on the scene over the past week...THE ROLLING STONES "White Master Box" is a 12CD/2DVD behemouth spanning the period of 1968 through 1986 and could be worth the price of admission just to have videos on silver DVD!...MICK TAYLOR "You Gotta Move 1969-2009" is a 4DVD compilation of live proshot, broadcast and promotional video and is a wonderful opportunity for fans to grab a large chunck of MT all in one shot...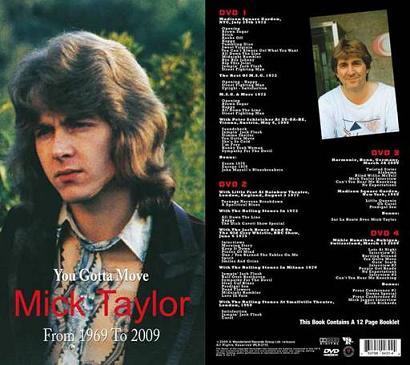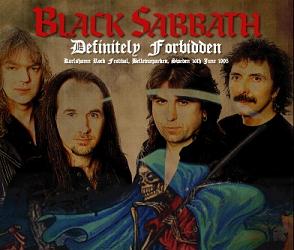 ...Since we met last Monday here at HotWacks on-line, the Shades Label have announced the BLACK SABBATH title, "Defnitely Forbidden" 3CD (above) featuring a stellar audience tape from the Karlshamn Rock Festival in Bellevueparken, Sweden on June 16th, 1995 plus another installment of the 'Cozy Tapes' series and features "Forbidden" rough track mixes...below we have JEFF BECK With THE JAN HAMMER GROUP "Boston 1976 Definitive Edition" 2CD from Wardour containing a 'near perfect' audience recording from Boston Music Hall on October 10, 1976....and, GENESIS "Providence Lamb" 2CD from the Virtuoso Label documents their December 8, 1974 concert at the Palace Theater in Providence, Rhode Island....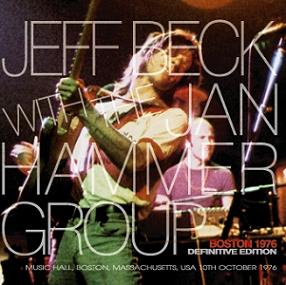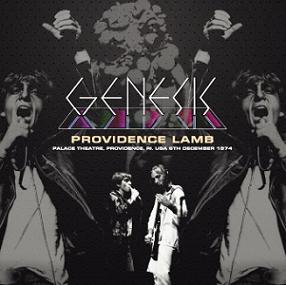 ...As we mentioned on the site news ticker, Mid Valley has a couple of new releases being readied that includes ERIC CLAPTON "Party Like A Rock Star" 12CD/2DVD monstrosity that is certainly vying directly with the similar Tarantura release.  The 12CDs cover his February 15, 18, 19, 24 & 27 Japan 2009 dates while the  DVDs cover the February  24, 27 & 28 Japan Tour 09 dates.and, BOB  DYLAN "Genuine Collector's Item" 4CD provides collectors a contemporary take at the two February 14, 1974 concerts at the L.A. Forum....speaking of DYLAN, Crystal Cat has issued the July 5, 2009 Rothbury Festival from Michigan as "Heartbreak Hotel" pictured below...Also arriving from CC over the last 5 days are two BRUCE SPRINGSTEEN & THE E STREED BAND titles; "Frankfurt Dream Night" 3CD is their July 3rd, 2009 concert in Frankfurt, Germany while "Hyde Park Dream Night" 3CD documents their stellar June 28th concert at London's legendary Hyde Park....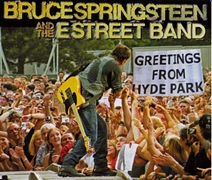 ...and thats the lowdown for this staggered edition for the week, go catch a live show and have some fun soon!....Thanks for stopping in for an underground update...lets do it again next week...
Svengi, November 10, 2009