...Wow, December here already and it seems that the calendar advances quicker with every milestone!  Welcome to the now Tuesday edition of the Recorded Highlights & Action Replays column.  The hottest off the netwaves first...Arriving soon from The Chronicles Of Led Zeppelin Label (TCOLZ) are two new titles including "Slowing Down In Buffalo" 5CD that pairs a 156 minute audience source tape from the July 15, 1973 concert at Memorial Auditorium in Buffalo, New York along with the 111 minute soundboard recording (missing the last third of the show including 'Moby Dick', 'Heartbreaker', 'Whole Lotta Love' and 'The Ocean'), but the real news for ZEP collectors is the 2CD 'Final Night At The Garden' finally providing a respectable looking silver disc edition of that 6th and final performance at Madison Square Garden on June 14, 1977 via a really decent stereo audience recording -both titles displayed below...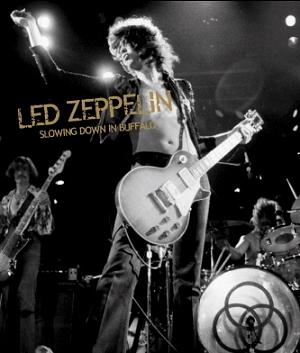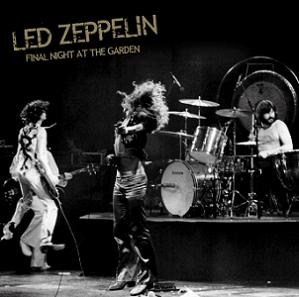 ...In other LED ZEPPELIN boot news, Tarantura has released the 6CD extremely limited edition box set, "The Valkyrie's Vigil" (shown below) which features source tapes that they describe as 'pre-FM' recordings that include the October 10, 1969 L'Olympia show from Paris, the very common and familiar BBC Paris Theater broadcast show from April 1, 1971, the superb Southampton University stereo soundboard from January 22,1973...this set was strictly limited to 150 numbered copies and of course sold out upon pre-order...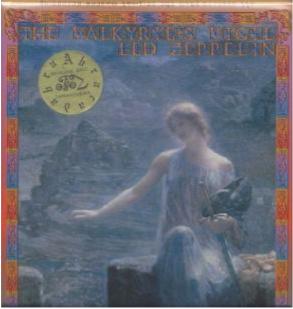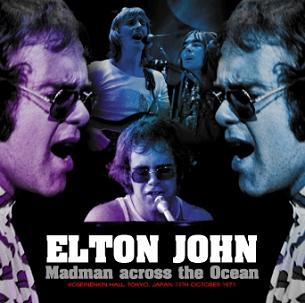 ...Wardour makes a rare release selection by issuing ELTON JOHN "Madman Across The Ocean" 2CD which is supported by a really nice stereo soundboard tape from Koseinenkin Hall, in Tokyo on October 11, 1971...Innergroove have released THE BEATLES "The Beatles At Shea 1965" 1CD/1DVD-R combo pack that appears to primarily re-purpose the excellent Japanese titles from a couple of years ago by presenting the audio via soundboard and includes the familiar but precious newsreel footage of the boys landing at JFK Airport, their NYC Press Conference with japanese subtitles, the Ed Sullivan Show performance/broadcast and then the proshot performance from Shea Stadium on August 16, 1965 with complete edit sync 'with real live naked sound'!!!, supplemented with the ABC-TV re-broadcast version, 2003 Anthology version with real stereo audio and ABC-TV 'old master' version --the 2003 Anthology version being the key selling point with this one...on a related note, new from Misterclaudel is PAUL McCARTNEY 'Limelight' 2CD/DVD with the complete 1991 Unplugged session from Limehouse Studios, London on January 25, 1991....New DAVID BOWIE coming on the Helden Label called "Stange Fascination' 2CD, featuring a stereo soundboard from the Universal Amphitheater in L.A. on September 5, 1974...New from Mid Valley, ERIC CLAPTON "Live From Texas" 4CD containing audience recordings from both Dallas and Houston 2009, DELANEY & BONNIE "Colston Hall" 1CD stereo sounboard from December 3, 1969, and the self-titled, "ALLMAN BROTHERS" 3CD set containing tapes from September 23, 1970, January 29, 1971 and June 27, 1971...
Finally tonight, The Godfather Records revealed their slate of releases scheduled for December 8th, and they are JOHN FOGERTY "Right Time In Tuscany" 2CD which leverages a June 29, 2009 soundboard of his Lucca Summer Festival appearance, BRUCE SPRINGSTEEN & THE E STREET BAND "Into The River We Dive" 3CD that captures their November 8, 2009 MSG concert that showcased an entire run through of The River LP, GENESIS "All The Help I Can Get..." 2CD containing the recently unearthed rehearsal tape from The Hammersmith Odeon on September 29, 1982, MARK KNOPFLER "True Love Will Never Fade" 1CD soundboard from Koln, Germany on September 29, 2009, THE SMITHS "I Stole Then I Lied" 1CD April 21, 1984 radio rebroadcast, and BOB DYLAN "Live At The Greek Theater, Berkeley" 2CD containing an audience tape from his October 10, 2009 performance on the West Coast...Also arriving December 8th from Apocalypse Sound DVD is the JOHN FOGERTY title, "Live By Request", a November 7, 2009 TV  Broadcast from The Shrine Auditorium in L.A....
And there you have it!...Thanks for stopping in and good luck with your holiday shopping!...until next Tuesday, be well and keep your browsers pointed at the hotwacks.com News Ticker...
Svengi, December 1, 2009