...There seems to be a lack of exciting offerings in terms of frequency and/or numbers this 4th Quarter for sure. We'll see if anything surfaces or sneaks in as 2009 gives in to the new year. We hope your year-end is treating you well in your daily life, as well as your collecting endeavors.  Lets start the column out tonight with the latest announcements to pass through the net...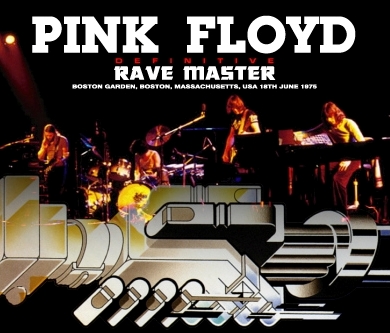 ...Sigma has jumped on the opportunity to redundantly supplement (upgrade?) an earlier release (Rave Master Sigma 03) with the surfacing of the audience master reel of the PINK FLOYD tape from the June 18th, 1975 Boston Garden show, thus the above 3CD, "Definitive Rave Master" that features an alternative source by taper Dan Lapinsky...Below, two new RAINBOW titles being issues by Darker Than Blue..."Ripped Apart" 2CD contains an audience master transfer of their Budokan concert in Tokyo on October 21, 1982..."The End" 4CD set features the last performances by the band on March 13th & 14th, 1984 at The Budokan...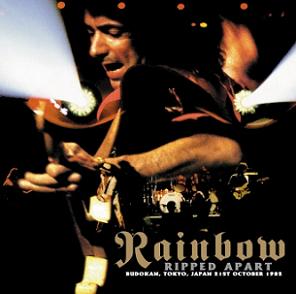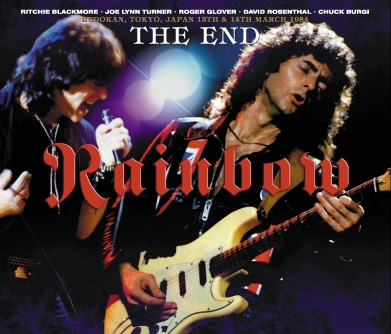 ...The Godfather Records did collectors a great service by prioritzing affairs and getting the last BRUCE SPRINGSTEEN & THE E STREET BAND concert of the Working On A Dream Tour captured in supreme fashion and issuing "Greetings From Buffalo, N.Y." 3CD set complete with a six-page booklet and mini poster...The band runs through the complete Greetings From Asbury Park LP with the November 22nd show at HSBC Center clocking in at nearly 3-and-a-half hours!...a tip of the hat, kudos, praises to GFR for continuing to be the workman-like label they've been. They could be boot label of the year, easily...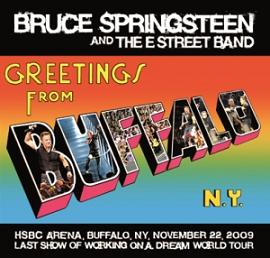 ...New ROLLING STONES fare from SODD includes a silver disc reconfiguration of Idol Minds' El Mocambo presentation last month and frankly, "Live From The El Mocambo" 1CD looks better organized than IMPs effort and one can only hope there is some satisfaction with this over the aforementioned IMP version..."Sticky Fingers Alternates" is a 1CD, plus bonus CDR package that delivers exactly as the title states, here's a tracklisting:
STICKY FINGERS-ALTERNATES- SINGER'S ORIGINAL SODD 106
01.Brown Sugar (Early-Vocal) 02. Sway (Recorded in Stargroves Studios in Newbury)
03. Wild Horses (Alternate version from February 1970's session at Olympic Studios) 04. Can't You Hear Me Knocking (Another mix)
05. You Gotta Move (1970 and finally made it onto Sticky Fingers in 1971) 06. Bitch (Mono-Mix) 07. I Got The Blues (Mono-Monitor-Mix)
08. Sister Morphine (Basic-Stereo-Mix) 09. Dead Flowers (Another mix) 10. Moonlight Mile (Another mix)
11. Cocksucker Blues (Originates from the mid-seventies) 12. Let It Rock (Live at Leeds 7" Original mono mix)
13. Satisfaction (Rare live outtake from the legendary Get Yer Ya Ya's Out live album from 1970)
14. Good Time Woman (A/K/A "Tumblin' Dice" Early-Version) 15. Silver Train (Early-Version) 16. All Down The Line (Early-Rehearsal)
17. Brown Sugar (Alternate-Mix) 18. Brown Sugar (Mono-Single-Mix)
BONUS DISC
01. Sway (No-Overdubs)
02. Wild Horses (Acoustic-Mix, No-Overdubs) 03. You Gotta Move (Mono-Mix) 04. Sister Morphine (Basic-Stereo-Mix)
05. Travellin' Man (Outtake) 06. Potted Shrimp (Outtake) 07. Alladin Story (Outtake) 08. Leather Jacket (Outtake)
09. Wild Horses (Keith Richards & Mick Taylor Rehearsal) 10. Wild Horses (Alternate-Version) 11. Brown Sugar (Alternate-Guitar Version)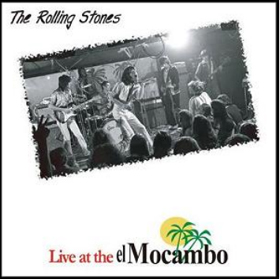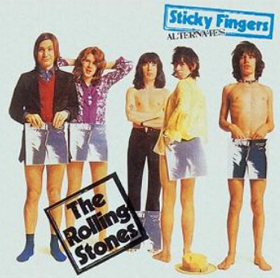 ...In other ROLLING STONES boot news, more vinyl being procured and Riccar99 will be reviewing these 4 new LPs shortly:
Confessin' The Blues is pressed on thick black or marble vinyl, it comes with a b&w photo of the Stones outside Chess studios.
Alternate Let it Bleed 2lp is pressed with 5 different color sets (white, orange, red, blue, yellow)
Dancing with Mr J 2lp (London 8-9-73 1st show, however cover says 9 October!) comes in black or red vinyl
Keith Richards Connection is pressed on  red or green vinyl
...finally, Picadilly Circus has released the PAUL McCARTNEY "Good Evening Berlin" 3CD recorded from the audience at his December 3rd concert at the 02 World arena...a few new BEATLES boots to mention too...Strange Apple has released Mono recordings of both "Yellow Submarine" and "Abbey Road"...both feature alternate takes and bonus CDRs while the WWII Label has compiled the 1CD "Sgt. Pepper's Rock Band Mixes" which compiles all the alternate mixes featured and available via the Rock Band video game...
...Thanks for stopping in during your busy holiday schedule.  Make sure you start thinking about what your top ten title selections or acquisitions have been and get ready to post and share here on the HotWacks site over the holidays!...Have a great week!
Svengi, December 15, 2009