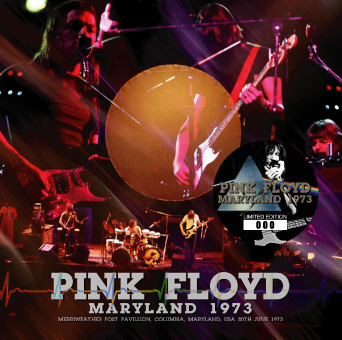 ...New PINK FLOYD from the Sigma Label as they have announced their next title will be "Maryland 1973" 2CD, leveraging a very nice audience recording from the Merriweather Post Pavilion in Columbia, Maryland on June 20, 1973...Also, there is no label to credit, perhaps because the effort is superfluous, but arriving to underground channels is a re-issue of 'The Pink Floyd Archives Volume One: Mind Your Throats Please'. The production does present both the first, and last, live performances of "Atom Heart Mother" but I don't understand the point of releasing this again as it's already been adequately represented by the original PF Archives disc a few years ago, as well as Apocalypse Sound. If you're not familiar with the contents, here you go (cover art and screenshots also featured below):
1. The Bath Festival of Blues and Progressive Music
Shepton Mallet, Somerset, England 27th June 1970

Featuring the debut performance of Atom Heart Mother with the John Aldiss Choir and the Phillip Jones Brass Ensamble conducted by John Aldiss

2. Amsterdam Rock Circus
Olympisch Stadion, Amsterdam, Holland 22nd May 1972

Featuring the final performance of Atom Heart Mother, plus Careful with that Axe, Eugene and A Saucerful of Secrets

3. Bonus Footage:
Filmed at the Abbey Mills Puming Station in Stratford, East London on 28th March 1968

3 separate takes of Set the Controls for the Heart of the Sun plus 1 version edited from all 3 takes.
An edit was used for the "All My Loving" series broadcast on the BBC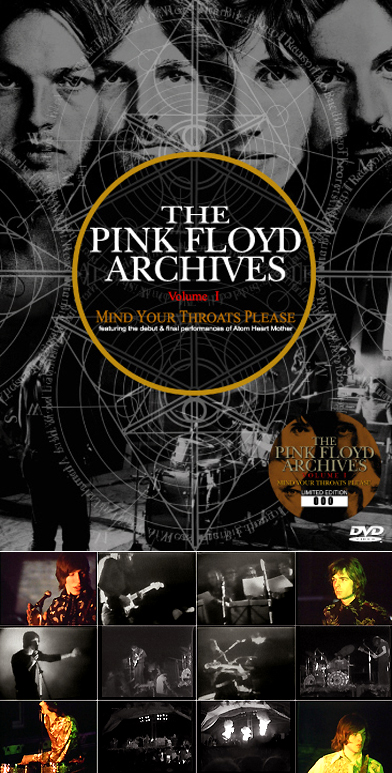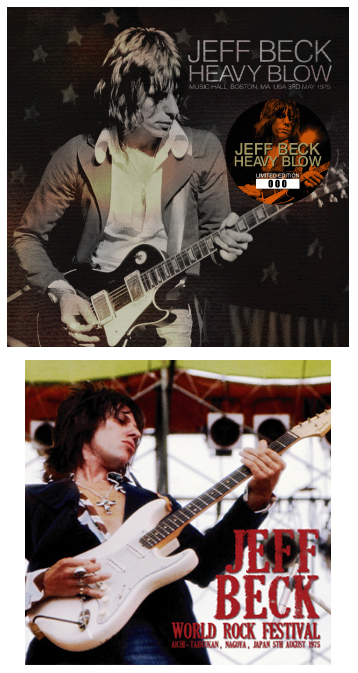 ...And finally, Wardour will issue the JEFF BECK title, "Heavy Blow", a single CD that features a superb audience recording of his May 3, 1975 concert at Boston Music Hall - plus, a bonus CDR "World Rock Festival" which contains his performance at Aichi-Taiikukan in Nagoya, Japan on August 5, 1975...Let's hope there's a Golden Week surprise looming as that's it for the news this round...We hope YOU have a great week!
Svengi, May 4, 2010