...Watching the re-broadcast of That Metal Show on Classic VH-1 which featured RONNIE JAMES DIO and GEEZER BUTLER which seems fitting as I type. A double 'horns up' hand gesture and tribute to a cool guy, great singer and staple frontman of Metal, RJ DIO who passed away this week...you'll be missed. I'm happy I was able to see Ronnie back in December of 1974 when his band ELF was opening for DEEP PURPLE on the Burn Tour, fantastic! When the news first surfaced later in '75 that RITCHIE BLACKMORE was leaving Purple to form his own band and it featured former members of ELF -I knew it was going to be a big project, and it was. DIO certainly made an impact on me that night and I was pleased to catch him only one more time a few years later with BLACK SABBATH...great memories...
...Moving on, today THE ROLLING STONES "Exile On Main St." Collector's Edition was released and I threw on the vinyl while preparing dinner tonight and watched the 30-minute DVD over dinner...truly fantastic. They really seem to have treated this one the right way but I cannot help but comment on the fact that they cut the project shy of really making it definitive. The DVD could have been more than a 30-minute affair, even though what is there is stellar. I think we would have been better served having the video piece being more inclusive instead of MIck and Keith spending time assembling the backing vocalists to record new vocal tracks over the included outtakes. There, I said it. But "Stones In Exile" is a very fun piece to watch and I REALLY enjoyed "Happy" and "All Down The Line" video samples from 'Ladies & Gentlemen.."...they look fantastic!  The payoff of course is that an official Blu Ray release of  L&G is coming this Fall!  Truly music to my ears and no doubt a feast for the rest of our senses later this year...and there's more Stones material down below, first the latest from around the net...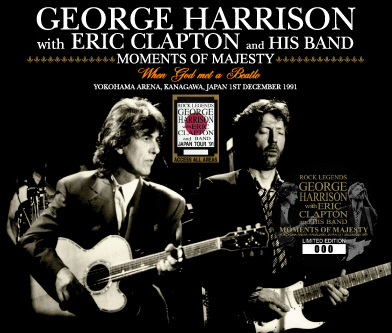 ...Tricone will release GEORGE HARRISON WITH ERIC CLAPTON AND HIS BAND "Moments Of Majesty" 4CD that utilizes two different master source audience tapes of a December 1, 1991 concert in Kanagawa, Japan at Yokohama Arena...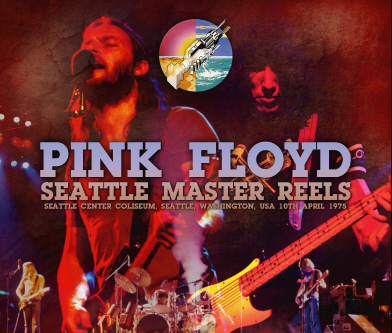 ...Sigma's next PINK FLOYD title will be "Seattle Master Reels" 3CD set that leverages what would appear to be the JEMS master tapes of their April 10, 1975 performance at the Seattle Center Coliseum...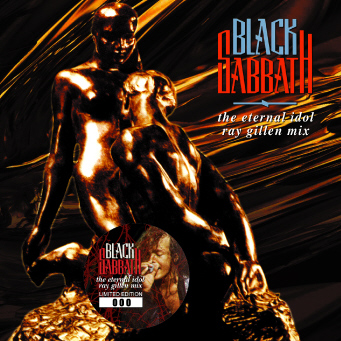 ...A generic label offering this week that presents what is described as both the 'ultimate' and 'best ever' version of BLACK SABBATH's "The Eternal Idol - Ray Gillen Rough Mixes" skimmed from the soundboard in stereo...We mentioned on the news ticker that Tarantura's promised LED ZEPPELIN deluxe box set, "Whole Lotta Led - Get The Led Out" 5CD limited edition has hit the channels and features both master audience sources of the Nassau Coliseum show from June 14th & 15th, 1972...JEFF BECK "Emotion & Commotion LIve" 1CD is available now, it contains a stereo soundboard recording of the April 22, 2010 performance at the Grammy Museum...Below are an incredible batch of new Wonderland Records Box Sets and more featuring THE ROLLING STONES, ELVIS and RINGO STARR...rounding out the new bootleg release announcements for this week...Have a good one!