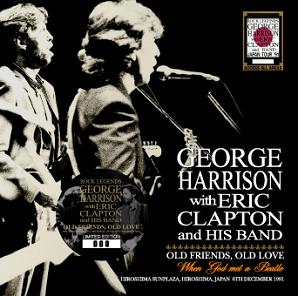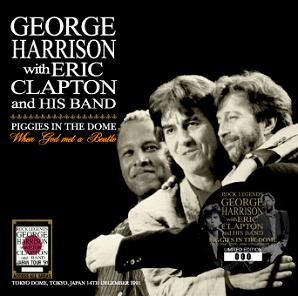 ...Arriving the first week of June from Tricone will be the next pair of GEORGE HARRISON WITH ERIC CLAPTON & HIS BAND titles, pictured above. "Old Friends, Old Love" 2CD delivers a superb audience recording of their performance at Hiroshima Sunplaza on December 6, 1991..."Piggies In The Dome" 2CD presents another amazing recording from the audience, captured on December 14, 1991 at the Tokyo Dome...Below, a non-label offering, PAUL McCARTNEY "Flowers In The Dome" 4CD, packages up two shows from the Tokyo Dome on March 11 & 13, 1990..All of these japanese offerings are transferred from the original tapes...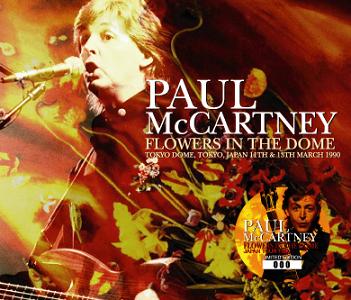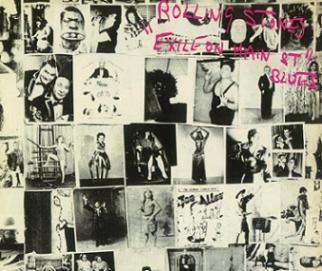 ...As we proceed on, welcome to the 'beat the dead horse' corner...In another weak attempt to capitalize on another official release, the SODD Label has also released THE ROLLING STONES "Exile On Main St. Blues" 1CD/2DVD -plus bonus DVD-R package that serves up a disc of previously released Exile-era outtakes and alternate mixes, "Cocksucker Blues" film, the "Ladies & Gentlemen..." film, and the 28 minute footage of the May 17-21, 1972 Rialto Theater rehearsals from Montreux, Switzerland (which were recorded by German TV) as the bonus disc...My apologies for not including this information in a more timely fashion last week but, I didn't think they were actually new!...Anyway, the other superfluous SODD offering is "Nasty Music Remastered" (for the countless time), a 2CD+bonus CDR pack which presents the sounboard tracks the made up the unreleased 1972 live album, live tracks from Brussels '73 first show, London Empire Pool on September 9, 1973 and Madison Square Garden on July 26, 1972...not sure what is on the bonus CDR...watching the Genuine Masters version of "Ladies & Gentlemen..." now, the last half of this thing is really fantastic. But I digress...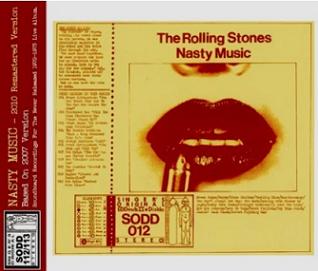 ...And that's a wrap for this brief capsule of underground silver offerings. To all those around the States, have a wonderful long, Memorial Day holiday weekend!...have fun kicking off Summer 2010 and safe travels if you are doing so...thanks for stopping by!
Svengi, May 25, 2010 (the 30th Anniversary of Led Zeppelin's Earl's Court finale in London in 1975...perhaps I'll throw that DVD in next!)