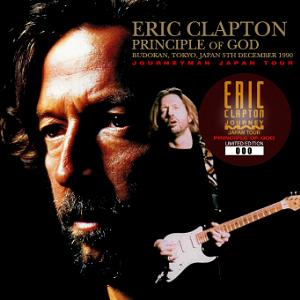 ...New announcements kick the doors open tonight.  First, Tricone has 2 new ERIC CLAPTON titles slated for release this month..."Principle Of God" 2CD contains his December 5, 1990 from The Budokan in Tokyo while "Gold Flavor" 2CD contains his show from Yoyogi Pool in Tokyo on December 9, 1990...both titles feature superb audience recordings transferred from the orignal master tapes...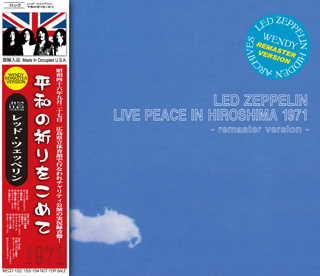 ...Wendy Records will issue  the LED ZEPPELIN set, "Live Peace Hiroshima (Remaster Version)" 3CD which apparently leverages all three of the known audience source tapes, the 3rd source transferred from the very rare bootleg 'Panty' LP...the show is from Hiroshima, Japan on September 27, 1971...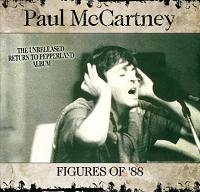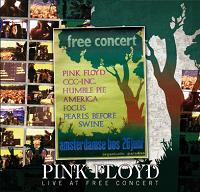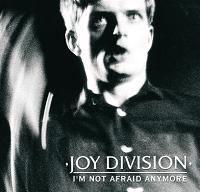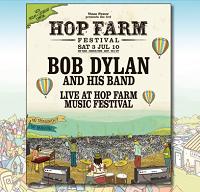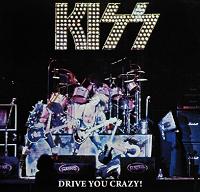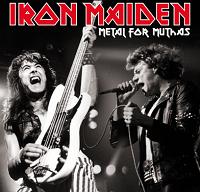 ...Hitting the streets in just seven days are the next batch of titles from The Godfather Records...The September 14th releases include: PAUL McCARTNEY "Figures Of '88 - The Unreleased Return To Pepperland Album" 2CD which leverages unreleased studio recordings, plus some bonus tracks from The Royal Variety Show from Theater Royal, London on November 24, 1986, plus a deluxe 4-page booklet...PINK FLOYD "Live Free Concert" 1CD contains a June 26, 1971 audience tape from Amsterdam for the first time on boot CD, plus a miniature event poster...JOY DIVISION "I'm Not Afraid Anymore" 1CD is a compilation of stereo audience and studio soundboard recordings from 1979 & 1980, including 4 tracks not included on the official Heart & Soul Box Set...BOB DYLAN & HIS BAND "Live At Hop Farm Music Festival" 2CD captures their July 3rd, 2010 set from Kent, UK near Paddock Wood, plus bonus tracks from a handful of concerts earlier in June...KISS "Drive You Crazy" 1CD is a 1975 stereo soundboard finding it's way to boot CD for the first time, presenting their June 13, 1975 from The Fairground Pavilion in Tulsa, Oklahoma...IRON MAIDEN "Metal For Muthas" 1CD takes us all the way back to a June 20, 1980 show captured from the floor of the Rainbow Theater in London...Anothe tape making it's debut arrives via DEEP PURPLE "German Explosion", a 2CD  set that features an excellent audience recording from Offenbach, Germany on April 10, 1971...And the last set in the bunch is U2 "The Prodigal Son" 2CD trifold package captures the opening concert of the Euro Leg of the 360 Tour in Turin, Italy on August 6, 2010 from Stadio Olimpico and comes with a mini tour poster and color 4-page booklet...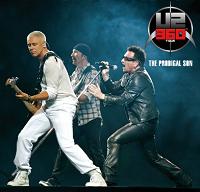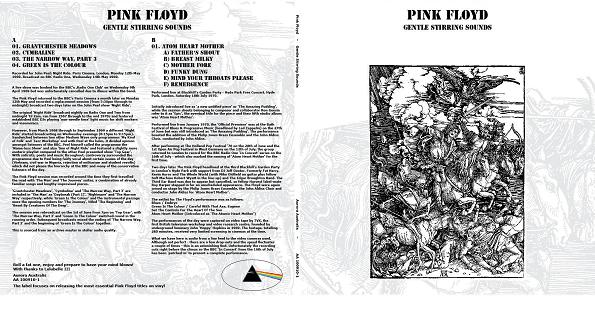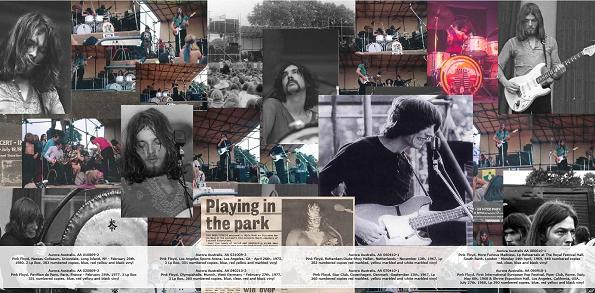 ...In Vinyl News, Aurora Astralis will issue the above PINK FLOYD LP, "Gentle Stirring Sounds, featuring the March 14, 1969 BBC Radio One broadcast of a John Peel Session recorded a few days earlier at the Paris Cinema, London on March 12th -AND!...Side 2 features the first public airing of 'Atom Heart Mother' from the soundboard, live from Hyde Park on Saturday, July 18, 1970!....The label also has a second FLOYD LP hitting the streets at the same time called "First International European Pop Festival & Shine Exposition Hall, Los Angeles" which contains a superb May 6, 1968 FM broadcast recording from the Piper Club in Rome, and great audience tape from L.A. on July 27, 1968 when the band was on tour in support of THE JEFF BECK GROUP!  This one will be available in an array of colored vinyl pressings, 390 copies - the breakdown being:
60 black
110 blue
110 grey
110 yellow
...And with those details, you should be about up to speed! Thanks for stopping in and have yourself a wonderful week!
Svengi, September 7, 2010