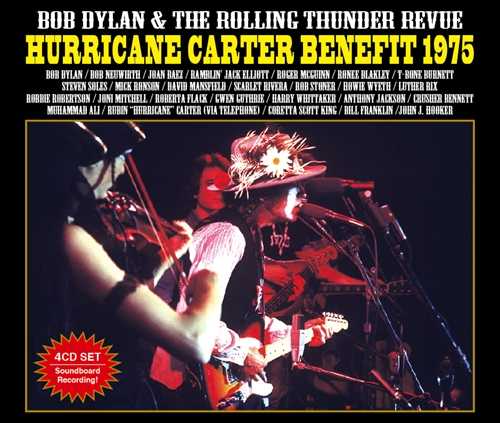 ...New on the Black Valentine Selection Label, an offshoot of IMP, is BOB DYLAN & THE ROLLING THUNDER REVUE "The Hurricane Carter Benefit 1975" 4CD set that provides a complete stereo soundboard tape of the event held at Madison Square Garden in New York on December 8, 1975...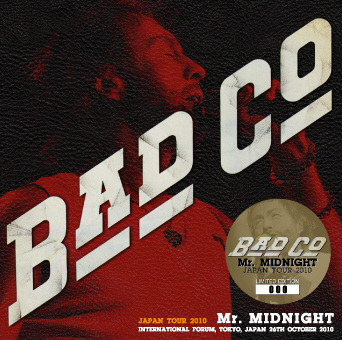 ...BAD COMPANY is on tour (sans MICK RALPHS) and the Japanese have it all on tape. The first silver disc (no label) offering to hit the channels is "Mr. Midnight" 2CD capturing their October 26th concert at the International Forum in Tokyo...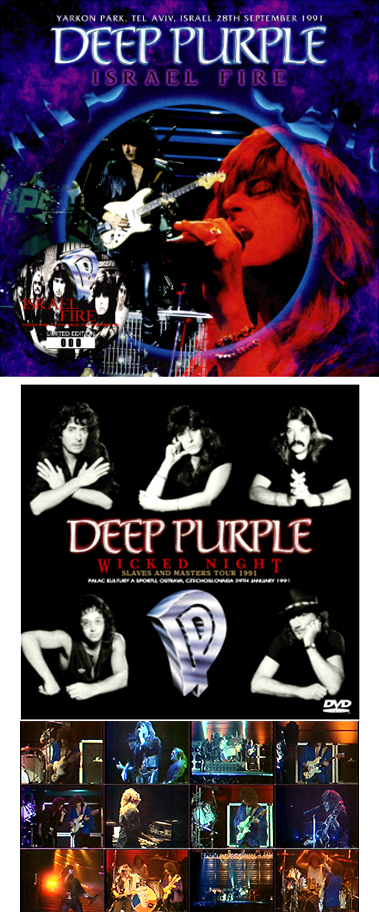 ...Another non-label title this week is DEEP PURPLE "Israel Fire" 2CD presenting a stereo soundboard recording of their performance at Yarkon Park in Tel Aviv, Israel on September 28, 1991...the first 50 sets will be accompanied by a bonus DVD-R called "Wicked Night", a proshot video that captures their January 29, 1991 concert at Palac Kultury A Sportu in Ostrava, Czechoslovakia of all places!...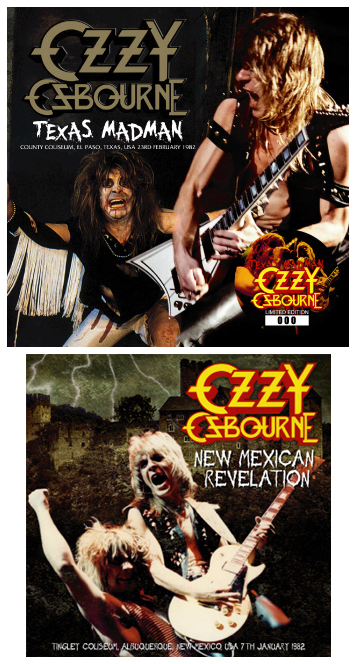 ...Nothing says Happy Thanksgiving like some OZZY OSBOURNE!...You can thank the Shades Label for some vintage Texas audience tapes via the titles "Texas Madman" single CD that documents his February 23, 1982 performance in El Paso which is piggybacked with the bonus CDR (first 50 sets) "New Mexican Revelation" which contains the January 7, 1982 show at Tingley Coliseum in Albequerque, New Mexico...Contraband has released THE BEATLES "Rock & Roll Music From Acetate" 1CD that essentially serves up alternates of the officially released LP of the same name from '76...
...Finally, Tarantura is gearing up for quite the flurry here through the end of the year as they get set to release a series of Mr. Peach-sourced LED ZEPPELIN audience tapes of all five Earl's Court concerts from 1975, starting with the May 17th performane over 3CDs... ...Other releases due from the premium Japanese Label include: ERIC CLAPTON - The Budokan,  December 3, 1979...KISS - March 26, 1977 in Kyoto...RAINBOW - Nagoya on December 7, 1976...so some primo offerings to look forward to there...And that's a wrap for this round!  You all have a great week...
Svengi, November 16, 2010