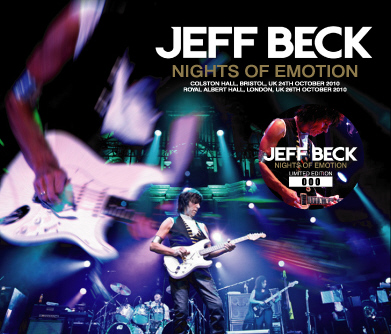 ...Several non-label offerings this week, above is a 4CD JEFF BECK package, "Nights Of Emotion", which pairs a couple of  master audience tape sources from Colston Hall in Bristol on October 24th and Royal Albert Hall in London on October 26th, 2010...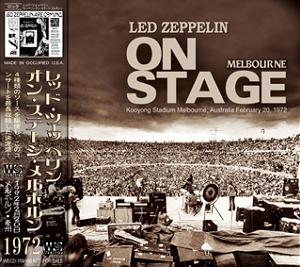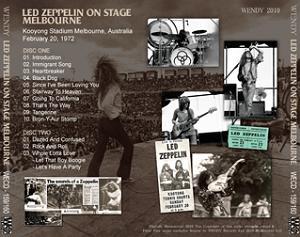 ...Wendy Records has the LED ZEPPELIN conveyor belts rolling again with a couple new/recent titles. Pictured above is "On Stage Melbourne" 2CD featuring the February 20, 1972 performance we mentioned previously. Their latest announcement is "On Stage Auckland" 2CD which claims a new, longer audience source of the February 25,1972 concert...Look for that first ZEP Earl's Court release from May 17, 1975 on the Tarantura Label to hit the channels shortly..Mid Valley has issued the ERIC CLAPTON title, "Mr. Robert Johnson" 2CD containing a multi-track recording from the UK on November 24, 1978...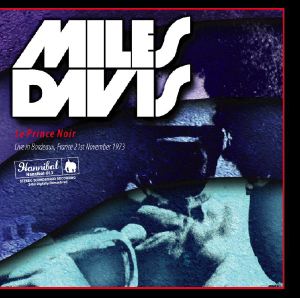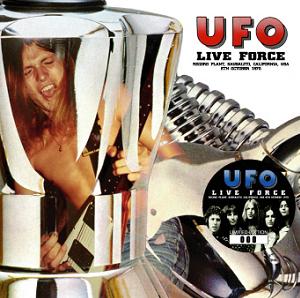 ...New from Hannibal is MILES DAVIS "Le Prince Noir" 2CD, a 24-bit remastered stereo sounboard recording from Bordeaux, France on November 21, 1973...UFO "Live Force" is a single non-label disc, 'perfect' stereo soundboard of a performance from The Record Plant in Sausalito, California on October 6, 1975...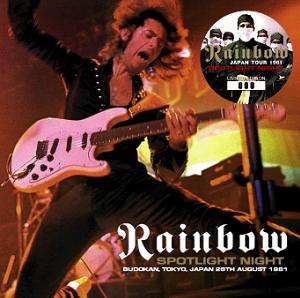 ...Darker Than Blue will release the RAINBOW 2CD set, "Spotlight Night", presenting - you guessd it, yet another stellar audience recording from The Budokan in Tokyo, this one from August 26, 1981...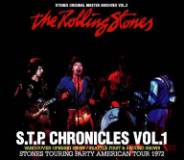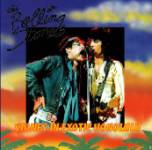 ...The SODD Label has decided to scrounge up more previously released ROLLING STONES recordings (as part of a self-proclaimed Stones Master Archives series, volumes 1 and 2), just in case one or two of us haven't covered off on them prior..."S.T.P. Chronicles Vol.1" 4CD compiles previously available audience tapes from the first few shows the American Tour 1972 in Vancouver on June 3rd and Seattle on June 4th..."In Exotic Honolulu" 1CD again documents the January 21, 1973 concert at International Center Arena in Honolulu, Hawaii...Finally tonight, there's a BEATLES triple DVD set new to the landscape called "Get Back Chronicles" without any label association...To all our friends around the States we wish you a safe and pleasant Thanksgiving Holiday weekend!  Enjoy!
Svengi, November 23, 2010