...We have two distinct themes this week, BLACK SABBATH and THE BEATLES, plus label-less releases an increasing choice...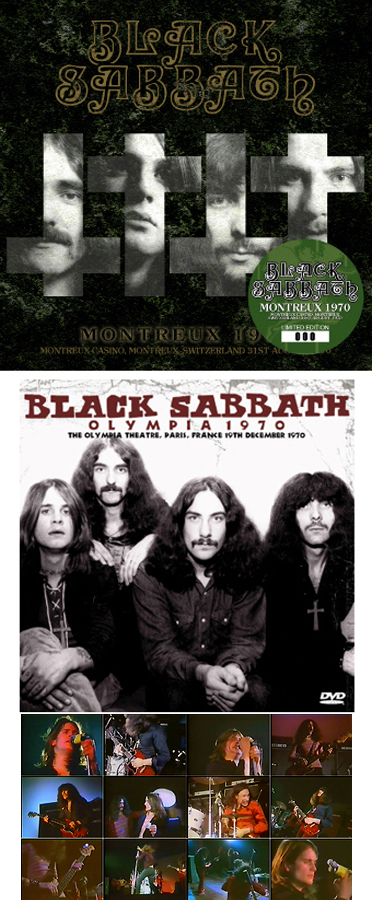 ...Over the holidays, a new BLACK SABBATH soundboard was torrented over the internet and caused a bit of a buzz. Above is the premier silver disc release, "Montreux 1970" single CD featuring the August 31, 1970 stereo soundboard from the Montreux Casino, in Montreux, Switzerland..And, the intitial copies include a bonus DVD-R containing a 59-minute proshot video of the young Sabs performing live at the Oympia Theater in Paris on December 19, 1970 (screenshots included above)...Below, the Shades Label will introduce the themed  BLACK SABBATH series of releases, 'Complete Glenn Hughes Lives', and the initial Volume 1 in the series is a 2CD set called "First & Best.  The title presents a great audience recording of the first GLENN HUGHES performance with the band in Cleveland on March 21, 1986...early copies of the set will include Volume 2 in the series on DVD-R, "Glenn's 2nd Gig" featuring a wonderful audience-shot video of the bands' March 22nd, 1986 concert at Cobo Hall in Detroit...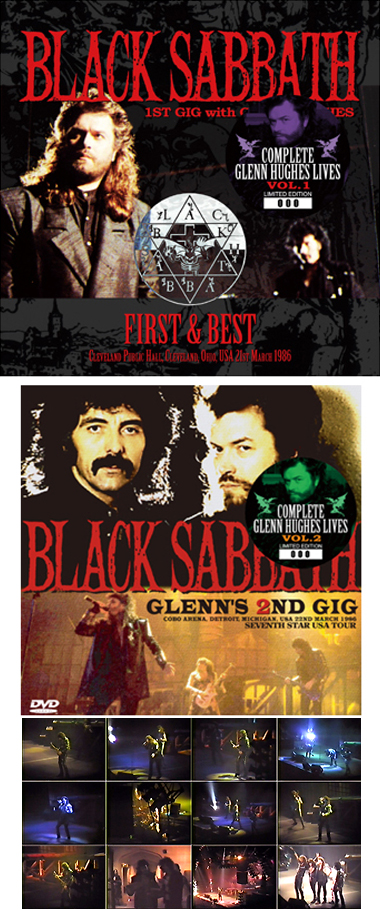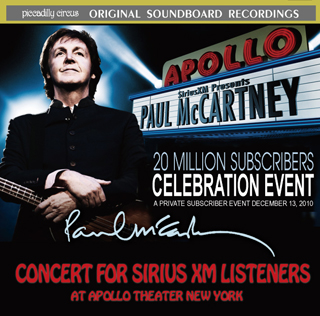 ...Kicking of 2011 for the Piccadilly Circus Label will be the PAUL McCARTNEY 2CD, "Concert For Sirius XM Listeners" presenting Macca and band live at The Apollo Theater in New York City on December 13, 2010 with bonus tracks that include his December 10th TV appearance on Late Night With Jimmy Fallon and December 11th appearance as musical guest on Saturday Night Live...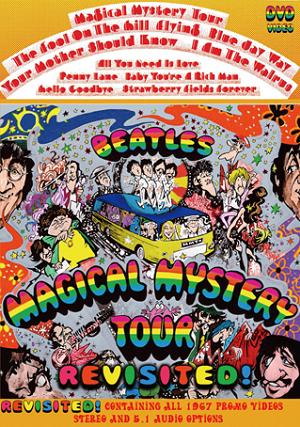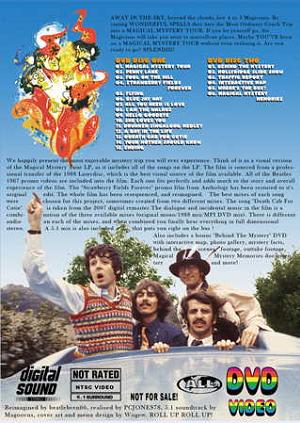 ...Also arriving to the scene via the Misterclaudel/Piccadilly Circus family is THE BEATLES "Magical Mystery Tour Revisited" DVD that celebrates the 1967 project and release by compiling all the videos associated with the film, here is the tracklisting:
DVD DISC ONE
01. Magical Mystery Tour
02. Penny Lane
03. Fool on the Hill
04. Strawberry Fields Forever
05. Flying
06. Blue Jay Way
07. All You Need is Love
08. I Am The Walrus
09. Hello Goodbye
10. She Loves You
11. drunken singalong medley
12. A Day in the Life
13. Death Cab For Cutie
14. Your Mother Should Know
15. Ending
DVD DISC TWO
01. Behind The Mystery
02. Hollyridge Slide Show
03. Traffic Report
04. Interactive Map
05. Where's The Bus?
06. Magical Mystery Memories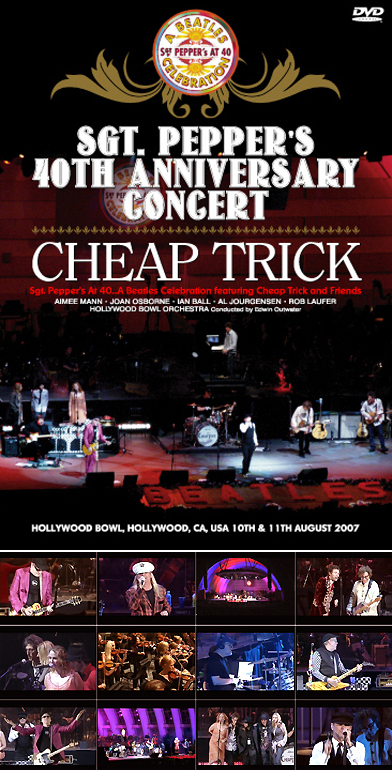 ...A couple of fine looking BEATLES-tribute releases...CHEAP TRICK "Sgt. Pepper's 40th Anniversary Concert" DVD serves up a proshot video of performances on August 10th & 11th, 2007 from the Hollywood Bowl in Los Angeles...The 100 minute DVD contains 'A Beatles Celebration with Cheap Trick and Friends',  backed up by the Hollywood Orchestra and Conductor, Edwin Outwater, as well as special guests JOAN OSBORNE, AIMEE MANN, IAN BALL, AL JOURGENSEN, and ROB LAUFER...Pictured below is "A Walk Down Abbey Road At Hilton" 2CD that features a stereo sounboard from Atlantic City on August 5th, 2003, and the tribute band made up of ALAN PARSONS, TODD RUNDGREN, CHRSTOPHER CROSS, DENNY LAINE (WINGS) and JOEY MOLLAND (BADFINGER)...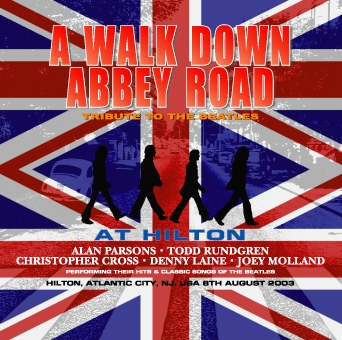 ...And that's the skinny for this first go at releases to kickoff the year!  Thanks for continuing to make these pages one your routine stops during your daily, or weekly, surfing of the 'net!  Now, who is going to start our Top 10 listings for 2010 over on that page?????
Svengi, January 4, 2011