THE WHO - Concert For The People Of Kampuchea  DVD on the King Snake Label...nearly 3 hours of color proshot video from December 28, 1979, first time on DVD!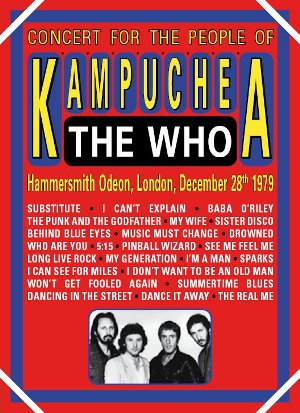 DEEP PURPLE - RISES OVER JAPAN : THE ORIGINAL FILM EDITION(DVD)
Live at Budokan, Tokyo, Japan 15th December 1975 PRO-SHOT
1. Introduction 2. Burn 3. Love Child 3. Smoke On The Water 4. You Keep On Moving
5. Highway Star
Bonus Features Tracklisting:
Deep Purple - Pop Deux
Live at "Pop Deux", French TV, Paris, France 8th October 1970
1. Wring That Neck 2. Mandrake Root
Deep Purple - London 1974
Live at Hammersmith Odeon, London, UK 9th May 1974
1. Intro. 2. Burn
Rainbow - Copenhagen 1976
Live at Tivoli Koncertsal, Copenhagen, Denmark 22nd September 1976
1. Intro. 2. 16th Century Greensleeves 1 3. 16th Century Greensleeves 2 4. Catch The Rainbow 1
5. Catch The Rainbow 2 6. Guitar Crash 7. Do You Close Your Eyes
Rainbow - Copenhagen 1977
Live at Falkoner Teatret, Copenhagen, Denmark 1st October 1977
1. Intro. 2. Over The Rainbow 3. Kill The King 1 4. Kill The King 2 5. Mistreated
6. Guitar Solo(Mistreated) 7. 16th Century Greensleeves Intro.
8. Guitar Solo(16th Century Greensleeves) 9. Long Live Rock 'n' Roll 10. Guitar Solo/Lazy
11. Guitar Solo(Still I'm Sad) 12. Guitar Crash(Do You Close Your Eyes)
COLOUR NTSC Approx.83min.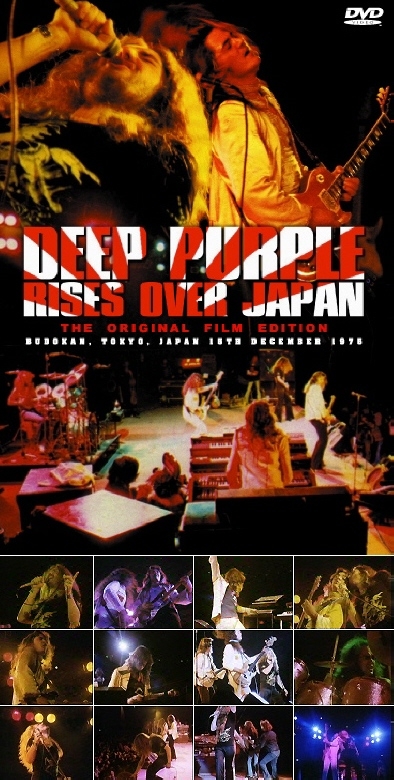 DIO - WE ROCK(3CD)
Live at Muziekcentrum Vredenburg, Utrecht, The Netherlands 4th December 1983 STEREO SBD(UPGRADE)
Live at Spectrum, Philadelphia, Pennsylvania, USA 25th August 1984 STEREO SBD(UPGRADE)
No Label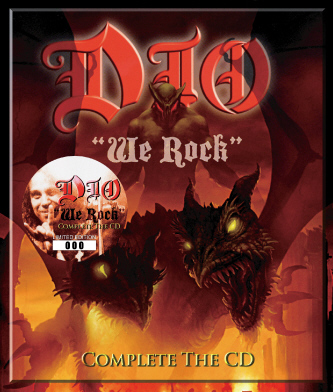 WHITESNAKE - LAST HURRAH... IN TOKYO(2CD + Bonus DVDR "Last Hurrah... In Argentina")
Live at Shinjuku Koseinenkin Kaikan, Tokyo, Japan 16th September 1997 (from Original Masters)
Shades Label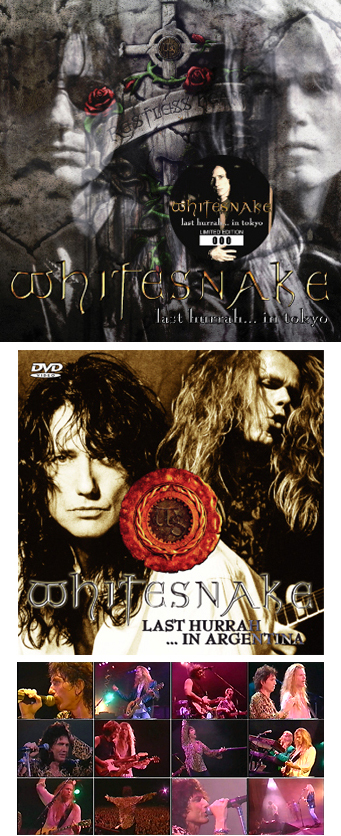 PINK FLOYD - TOO LATE FOR MIND EXPANDING(2CD)
Live at Altes Casino, Montreux, Switzerland 21st November 1970 (Repitched & restored: Ultimate edition!!) No Label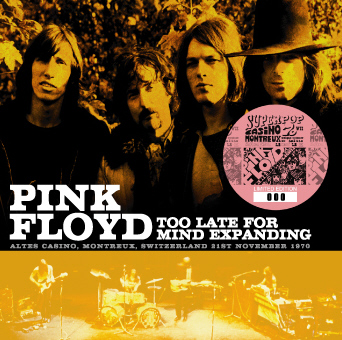 U.K. - PARIS INCIDENT(2CD)
Live at Le Stadium, Paris, France 13th March 1979 (Upgrade)
U.K. - PARIS 1979 AUDIENCE MASTER(Bonus 2CDR)
Live at Le Stadium, Paris, France 13th March 1979  Virtuoso Label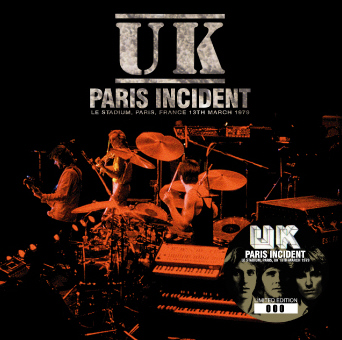 ...column updated with release images February 2nd. Sorry about the connectivity issues in getting all this loaded at once Tuesday night!...thanks for swinging in and have a great week!
Svengi, February 2nd, 2011