...Before we dive in, the awesome batch of February titles from The Godfather Records are slated to hit channels February 24th (see last weeks column)...on to this weeks' capsule...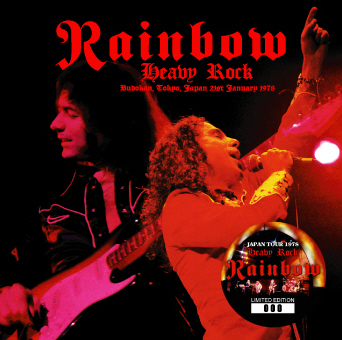 ...RAINBOW "Heavy Rock" 2CD is from Rising Arrow and captures the band live at The Budokan in Tokyo (where else?) on January 21, 1978, capturing another classic live performance from the original line-up with RONNIE JAMES DIO...this excellent audience tape was transferred from the 'master' recording tape...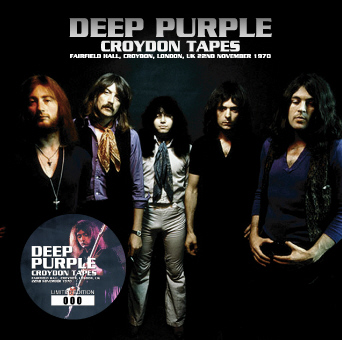 ...this looks cool, DEEP PURPLE "Croydon Tapes" 2CD presents a new, quality audience recording of the band live at Fairfield Hall in Croydon, UK on November 22, 1970, served up from the Darker Than Blue Label...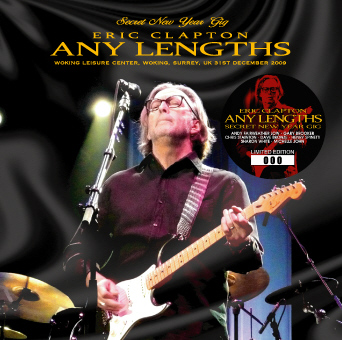 ...Here's a new ERIC CLAPTON non-label offering called "Any Lengths", a 2CD recorded New Year's Eve - December 31, 2009 at The Woking Leisure Center in Woking, Surrey (UK), thanks to the audience taper for this fun snapshot of Slowhand live with pals GARY BROOKER, ANDY FAIRWEATHER-LOW, CHRIS STAINTON, DAVE BRONZE, SHARON WHITE and MICHELLE JOHN...
...and finally tonight, a quick rant around the fact that so many great shows from a whole spectrum of artists/bands aren't being considered for silver disc presentation and are available on CDR or DVD-R...our friends in Japan and elsewhere REALLY need some help at the scheduling/selection table!...again, kudos to The Godfather Records for attacking this glaring oversight by others and continually offering a breadth of boot fare!...on that note, good evenin' to ya and have a nice week...
Svengi, February 15, 2011