...QUEEN collectors should be jazzed that the new Master Stroke Label is giving some landmark recordings the kit-glove treatment. The new label's first batch of titles leverage master audio and video tapes to present the absolute best of these recordings, archival efforts if you will, and they are:
Rare Cuts Vol.1  1CD (FFMS-01)
- Ultimate Rarities 1973-1975-Full Digitally Remastered by Master Stroke 2011
1. Brighton Rock (Original Master Remix) 2. Ogre Battle (BBC Remix Version) 3. Killer Queen (Original Master Remix) 4. Liar (BBC Master) 5. Modern Times Rock 'n' Roll (BBC Master) 6. Doing Alright (Smile Version) 7. Son And Daughter (BBC Master) 8. Keep Yourself Alive (BBC Master) 9. Flick Of The Wrist (Single Edit) 10. Stone COLD Crazy (BBC Master) 11. See What A Fool I've Been (BBC Master) 12. Now I'm Here (BBC Master) 13. White Queen (As It Began) (BBC Master) 14. In The Lap Of The Gods… Revisited (Sampler Edit) 15. Funny How Love Is (Single Edit) 16. Love Of My Life (Stand Alone Version) 17. Bohemian Rhapsody (Original Master Remix) 18. Carousel (Instrumental
At The Rainbow - Collector's Edition  1CD+1DVD
- Complete Live At The Rainbow 1974 - 4:3 VIDEO NTSC Color Time Approx. 107min. Dolby Digital Stereo/5.1 Surround Sound FULL Digitally Remastered by Master Stroke 2011 (FFMS-02A/B)
Invite You To A Christmas Night  1CD+1DVD
Complete Live At The Hammersmith Odeon 1975 - FULL Digitally Remastered by Master Stroke 2011 (FFMS-03A/B)
...and on a comparible level, but perhaps more meticulously transferred...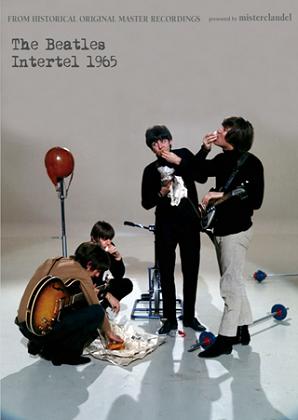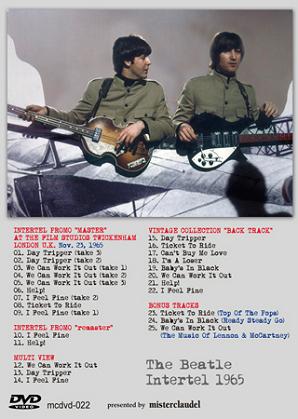 ...seasoned and savvy BEATLES collectors, completists, fanatics hold the Misterclaudel releases in high regard and their Live Chronicle (DVD) Series of late are certainly reasons why...their latest, "Intertel 1965" shown above, manages to present the wonderful and familiar '65 promotional videos/films, with all the alternates, outtakes and bonus clips, lifted from what certainly appear to be the master reels...nice. In case you are wondering what else MC has recently added to their DVD catalog, the last several are shown below:  "Come To Town Outtakes", "Thank Your Lucky Stars 1963, 1964, 1966" and "The 8MM Film Collection"...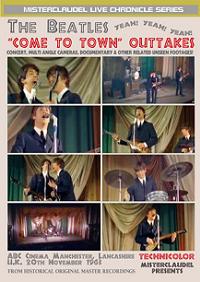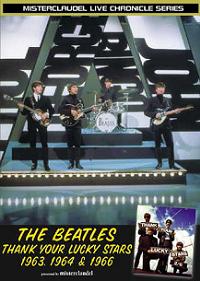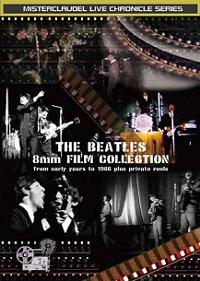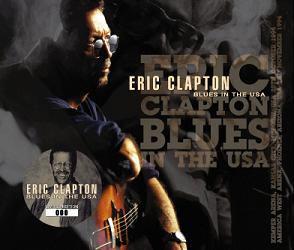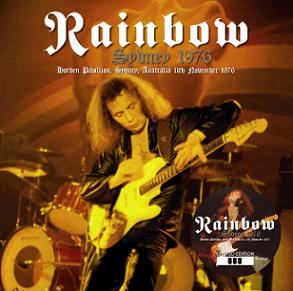 ...Beano's next ERIC CLAPTON release will be "Blues In The USA", a 4CD set that presents a pair of stellar audience recordings from Kemper Arena in Kansas City on October 28th, 1994 and America West Arena in Phoenix on November 2nd, 1994 - transferred directly from the master source tapes...a couple of new RAINBOW releases to mention this week too:  "Sydney 1976" from Rising Arrow presents a really nice audience recording from their Sydney, Australia concert at Horden Pavillion on November the 11th, and "Prince Of Wales" 2CD from Darker Than Blue contains a stereo soundboard of their September 14, 1983 show at St. David's Hall in Cardiff, Wales...and last but not least, the Shades Label has issued "PHILLIP LYNOTT'S Grand Slam Irish Shade" 1CD, a soundboard of an April 29, 1984 performance at The Pink Paradiso Inter County Hotel in Lifford, Ireland...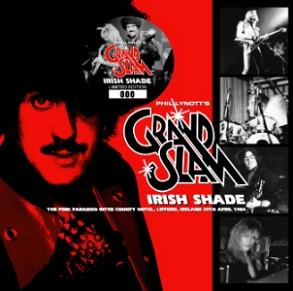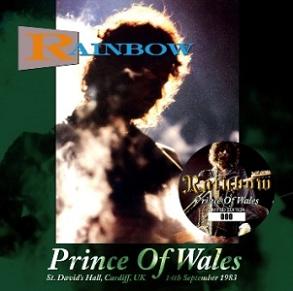 ...and that's a wrap for this first column of April 2011...Have a great week and I hope wherever you are, Spring is in the air, catch you again right here next week.
Svengi, April 5, 2011