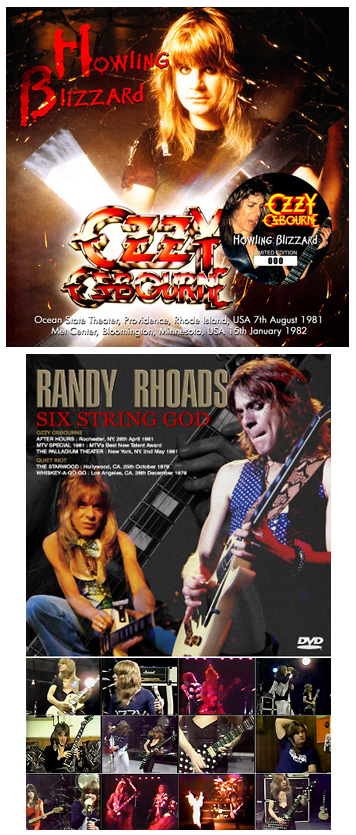 ...The Shades Label seems to be focused on establishing frequency and have announced the OZZY OSBOURNE set, "Howling Blizzard" 2CD with bonus DVD-R.  The double-disc offering pairs a stellar audience tape from the Ocean State Theater in Providence, Rhode Island on August 7, 1981 along with a stereo soundboard from the Met Center in Bloomington, Minnesota on January 15th, 1982 (a longer source that includes "I Dont' Know", as well as an upgrade in quality)...the bonus DVD-R is titled "Randy Rhoads Six String God", a 63-minute compilation with live footage from 1978-1981...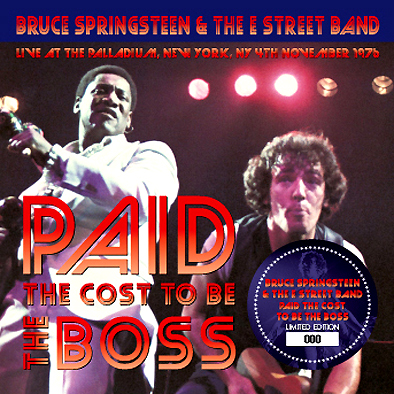 ...A couple of new BRUCE SPRINGSTEEN titles this week...above, "Paid The Cost To Be The Boss" 2CD promises an upgraded version of the November 4, 1976 New York Palladium soundboard tape...below, "Somerville Story" 2CD contains a stereo soundboard tape of the Somerville Theater show from Somerville, Massachussetts on February 19, 2003...both issued via non-label producers...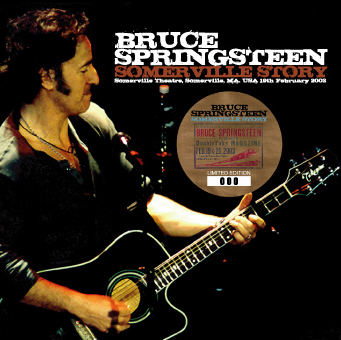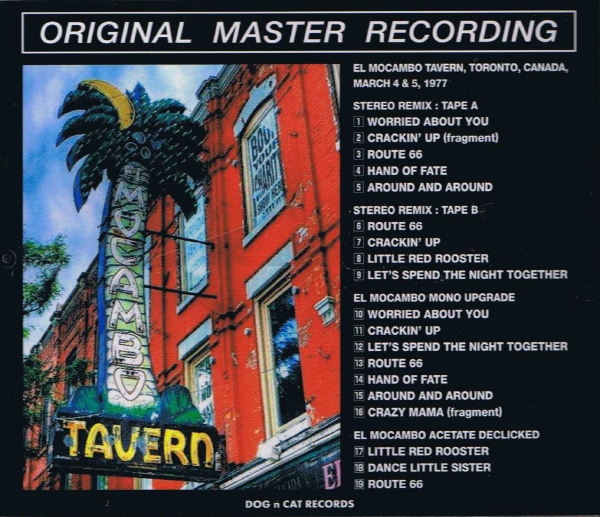 ...Dog N Cat Records' couldn't seem to help themselves and followed the likes of SODD and IMP by issuing THE ROLLING STONES "Sexual Healing: Live At The El Mocambo 1977" 1CD, all of these soundboard, remastered soundboard and acetate transfers have been previously released on aforementioned labels and we'll have to see if DAC's efforts make these come to life a little bit more...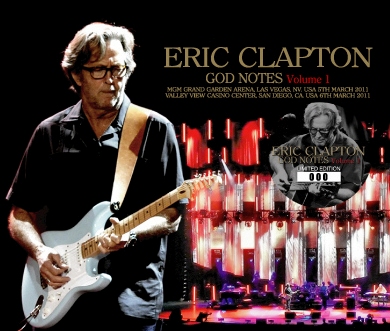 ...Non-Label ERIC CLAPTON comes by way of "God Notes: North American Tour 2011" Volumes 1 & 2...the first set 4CD set combines the March 5th show at the MGM Grand in Las Vegas with the March 6th  concert at Valley View Casino Center in San Diego...Volume 2 presents both shows at Gibson Amphitheater in Universal City, California on March 8th & 9th....all captured via stellar audience recordings...On related notes, Mid Valley has issued a couple of DEREK & THE DOMINOS sets..."Layla 40 Years On" 2CD radio show, and "Soul Mates Twin Flames" 2CD, featuring a remastered Tampa audience tape from December 1, 1970...also from Mid Valley, JOHN LENNON "Imagine Outtakes" 3CD...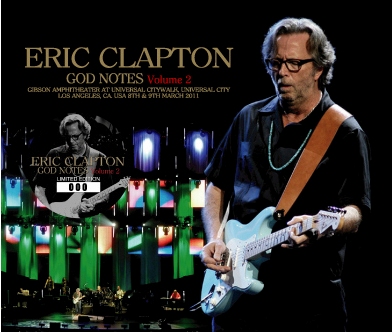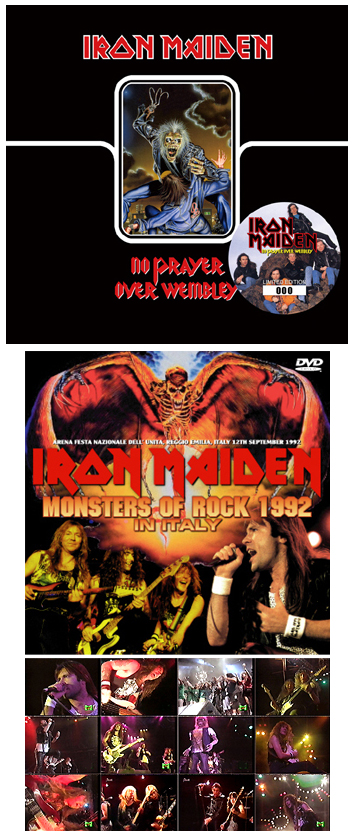 ...Finally, IRON MAIDEN "No Prayer Over Wembley" 1CD features a pre-FM Master soundboard of a December 17th & 18th, 1990 stand at Wembley Arena in London, the set comes with a bonus DVD-R of their Monsters Of Rock footage from Italy 1992...and that's a wrap for April 2011...have a good one...
Svengi, April 26, 2011