...From the Premium shelf, Tarantura has several extremely limited titles on the way.  The JEFF BECK release, "Beck-Fast" single disc leverages a master cassette source of the JBG's concert in Waterbury, Connecticut '72 and for this release the label replicates the classic TMQ vinyl boot cover art by William Stout (though that LP featured a recording from Toronto '75). Tarantura also has the BECK/STANLEY CLARKE set, "Supremacy Night" slated for delivery this month and features the Budokan performance in Tokyo on November 30, 1978...and, RAINBOW "The Destoyer In The West" 2CD of their December 5, 1976 show at Koseinenkin-Kaikan in Osaka...both of these last 2 titles feature the audience recordings of Mr. Peach...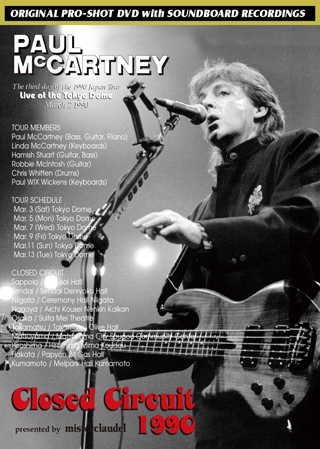 ...MIsterclaudel's next release will be the PAUL McCARTNEY DVD package, "Closed Circuit 1990" presents his March 7, 1990 Tokyo Dome concert in proshot/soundboard quality and tacks on 9 bonus audience-shot tracks from the March 3rd show...Showing us the BOB DYLAN on silver disc are the Zimmie-exclusive labels Thinman and Mercury Den Music this month!  From Thinman, "Back Woods Revival" 2CD presents the February 2, 1980 concert in Birmingham, Alabama at the Jefferson County Civic Center,  "Souls of Santiago" 2CD contains the April 9, 1999 Multiusos Del Sar concert in Santiago De Compostela, Spain...and "Without A Ticket" 2CD features the May 28, 2005 Kissimee, Florida concert at Osceola County Stadium...The 2 Mercury Den Music titles are:  "Gypsy's Request" 2CD featuring an excellent performance  on September 12, 1993 at Great Woods Performing Arts Center in Mansfield, Massachusetts with bonus tracks from the October 8, 1993 Sacramento show..."Laguna Seca Daze" 2CD delivers the May 27, 1995 performance at Monterrey's (California) Laguna Seca Daze celebration - both of these titles are accompanied by a deluxe 16-page booklet...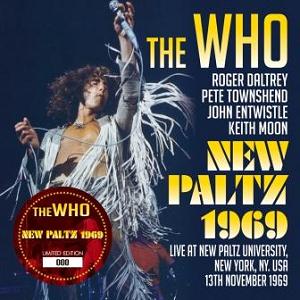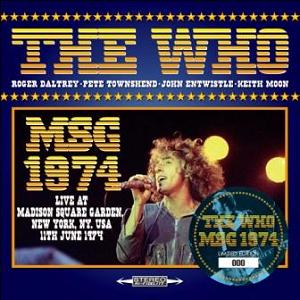 ...Collector's of THE WHO will be delirious with excitement over these limited edition, non label titles on the way - ALL making their first appearances on silver disc if I'm not mistaken..."New Paltz 1969" 2CD amazingly presents a really nice audience recording from New Paltz University in New York on November 13, 1969...."MSG 1974" 2CD gives us the June 11, 1974 performance at Madison Square Garden via audience source tape....and "Keith's Final Live" 2CD set packages their October 21, 1976 concert at Maple Leaf Gardens in Toronto and KEITH MOON'S last official, public concert...the Kilburn 1977 live taping for The Kids Are Alright was more of a structured peformance for film of course, helping with the distinction between the last live appearances with Moonie...great stuff though!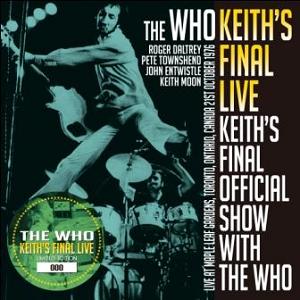 ...Finally, Crystal Cat Records has two new BRUCE SPRINGSTEEN & THE E STREET BAND titles that are just released..."Greetings From Buffalo Dream Night" 3CD is a stereo soundboard recording from the November 22, 2009 show in Buffalo, New York at HSBC Arena (not to be confused with "Greetings From Buffalo, N.Y." from The Godfather Records which was just released last week. Same concert but GFR's title uses an audience source tape)..."NYC First Dream Night" 3CD presents the November 7, 2009 Madison Square Garden show via a super clean stereo soundboard...so a couple of soundboard treats wrap up this edition of the news...thanks for stopping by and have a great week!
Svengi, May 3, 2011