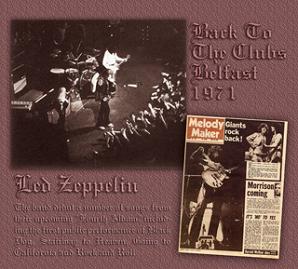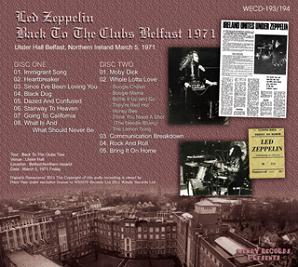 ...Wendy Records has covered off on an important live LED ZEPPELIN milestone with their next release, "Back To The Clubs 1971" 2CD set.  It of course represents the live premier of material from their then unreleased fourth album, including the first public airing of 'Stairway To Heaven' at Ulster Hall in Belfast, Ireland on March 5, 1971...at print we assume this is the previously released tape that was used on Empress Valley's "Black Velvet" set...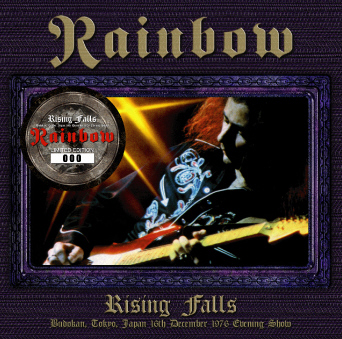 ...Rising Arrow cover two-thirds of the RAINBOW this week with "Rising Falls" 2CD capturing their December 16, 1976 show at (you guessed it) The Budokan in Tokyo from a 'perfect' audience capture..."Epilogue" 2CD contains their February 3, 1978 performance at the same hallowed venue...Not to be outdone, Tarantura will offer up "Richie Is Blue Bell" 2CD with their January 18, 1978 concert at Kyoto Kaikan Dai-Ichi Hall in Kyoto, Japan (picured down the page)...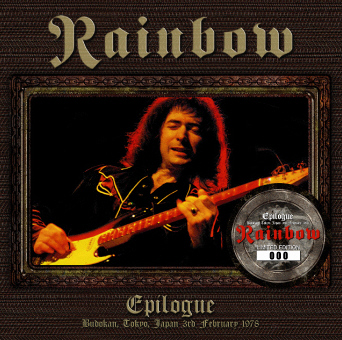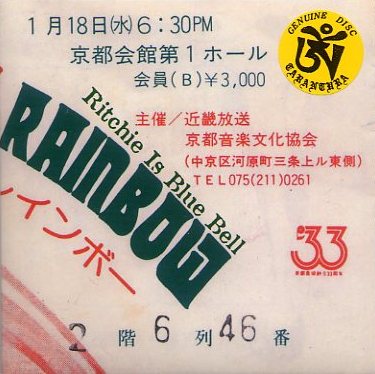 ...Tarantura's second title to hit channels early-July here is DEEP PURPLE "The Palace 1972" documenting a performance in Waterbury, Connecticut on November 11, 1972...On the way from Hannibal is MILES DAVIS "Complete Berlin 1973", here's the info and breakdown:
MILES DAVIS - Complete Berlin 1973 -definitive edition- Real Stereo Soundboard Master / 24bit digitally remastered "Berliner Jazztage '73" Philharmonie, Berlin, Germany, 1st November 1973 from the real stereo master reel of official live recording 1. Introduction 2. Turnaroundphrase 3. Tune In 5 4. Ife 5. Untitled Tune 6. Tune In 5 Personnel; Miles Davis (tp, org), Dave Liebman (ss, ts, fl), Pete Cosey (elg, per), Reggie Lucas (elg), Michael Henderson (elb), Al Foster (ds) & Mtume (per) MILES DAVIS presents; Art Jackson's Atrocity / Gout 1. Shaft In Afghanistan 2. Arabian Fabian 3. Available Bush 4. Tomato Reign 5. Gout
...after that blurb, all there's left to say is a HAPPY 4TH OF JULY to all of you stateside, and have a great week!...thanks for the drive-by...
Svengi, June 28, 2011