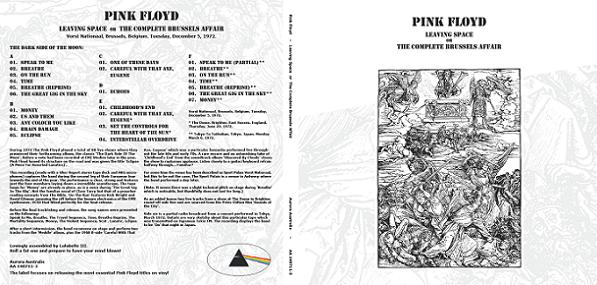 ...We'll kick off the banter this week with the latest PINK FLOYD viny project from Aurora Australis...It's a 3LP box set called "Leaving Space Or Complete Brussels Affair" which is literally hot off the presses, containing an the amazing audience tape from Voorst National, Brussels, Belgium on December 5, 1972 - recorded on Uher Report Stereo with AKG microphones...details shared on the cover of the set. There are bonus tracks from the Brighton Dome on June 29, 1972 as well as Talkukan Tokyo on March 6, 1972...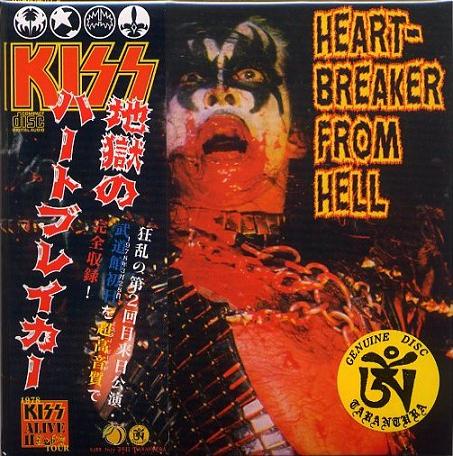 ...Tarantura continues their stellar transfers of the Mr. Peach tapes with the new KISS release, "Heartbreaker From Hell" 2CD featuring a superb show from The Budokan Dai Hall in Tokyo on March 28, 1978...the set is limited to 100 copies, the picture discs come housed in a paper sleeve and OBI...New from Mid Valley this week are THE ROLLING STONES "Return of Marquis De Sade" 1CD, numbered limited edition that presents the soundboard recording from Paris on September 22, 1970, also from Mid Valley is the ERIC CLAPTON 4CD set, "Bad Pool Player" which wraps up his 1975 Miami rehearsals nicely...Empress Valley has released a few LED ZEPPELIN reissues that include:  "Heavy Machinery/The Dirty Trick", "Led Zeppelin is a Gas Revisted", and "Sweet Brummy Roll"...all 3 titles feature different artwork than their original issues....The next 3 titles are new from the Shades Label...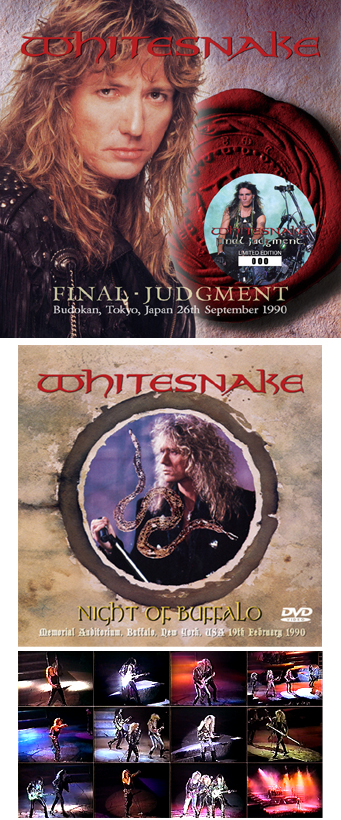 ...WHITESNAKE "Final Judgement" 2CD features a supeb audience tape from The Budokan on September 26, 1990, initial sets come with the the bonus DVD-R "Night Of Buffalo" above w/screenshot samples of the audience-shot video from Memorial Auditorium in Buffalo, New York on February 19, 1990...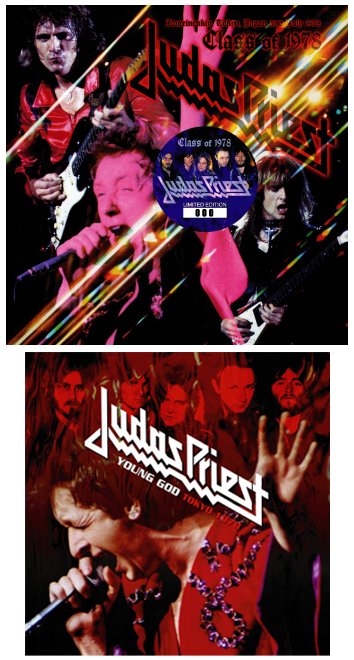 ...JUDAS PRIEST "Class Of '78" 2CD contains another amazing audience recording from Koseinenkin, Tokyo on July 31, 1978...the initial sets come with the bonus CDR "Young God: Tokyo 1978" with a soundboard of an unknown date or venue...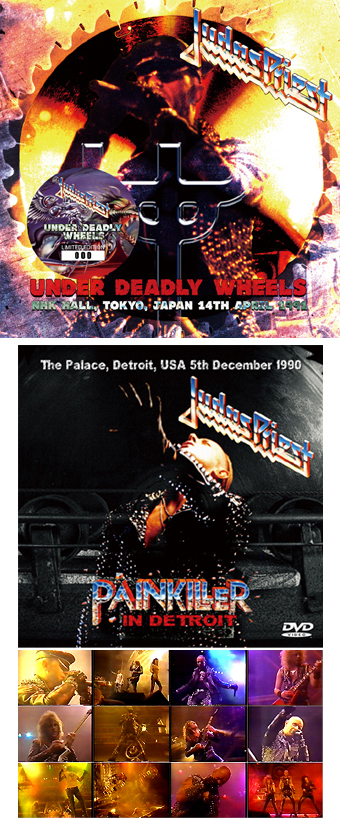 ...JUDAS PRIEST "Under Deadly Wheels" 2CD presents the near-perfect audience source tape from NHK Hall in Tokyo on April 14, 1991...the initial sets for this on include the bonus DVD-R "Painkiller In Detroit", a 102-minute proshot video from The Palace in Detroit on December 5, 1990...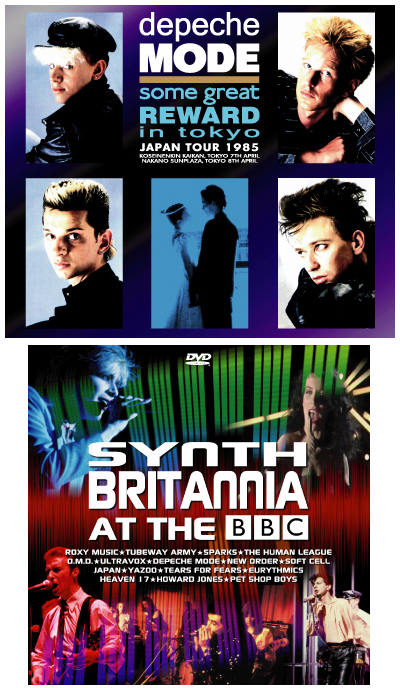 ...Finally this week, a non-label production....DEPECHE MODE "Some Great Reward In Tokyo" 4CD that pairs two stellar audience recordings from Koseinenkin Kaikan on the 7th of April 1985 and Nakano Sunplaza on April 8, 1985... the initial pressing for this set comes with the bonus DVD-R title, "Synth Britannia At The BBC" the 60-minute live compilation includes:
1. Introduction 2. Roxy Music - Do The Strand(1973)
3. Tubeway Army - Are "Friends" Electric?(1979) 4. Sparks - Beat The Clock(1979)
5. The Human League - The Path Of Least Resistance(1979) 6. O.M.D. - Messages(1980)
7. Ultravox - Vienna(1981) 8. Depeche Mode - New Life(1981)
9. New Order - Temtation(1982) 10. Soft Cell - Say Hello, Wave Goodbye (1982)
11. Japan - Ghosts(1982) 12. Yazoo - Don't Go(1982) 13. Tears For Fears - Mad World(1982)
14. Eurythmics - Love Is A Stranger(1983) 15. Heaven 17 - Temptation(1983)
16. Howard Jones - What Is Love?(1984) 17. Pet Shop Boys - Opportunities(1986)
...And, that the wrap on this mid-July snapshot of bootleg fare...Thanks for stopping in to beat the Summer heat!...Have a great week.
Svengi, July 19, 2011