...It's a very fortunate and interesting turn of events, after the teaser tracks were shared a couple of months ago, that the full final rehearsals for the Ahmet Ertegun Tribute Concert are now available via two simultaneous versions...LED ZEPPELIN "The Triumphant Rehearsals - Guitar On Version" 2CD 'wav file master', sleeve edition from Tarantura...AND "Swan Songs" served up by Empress Valley- for the very first time anywhere, the complete and uncut final rehearsal tape supplements the 2 discs worth of rehearsals with the special bonus: 2 Additional CDs presenting an original audience source of the actual Reunion Show from the 02 Arena, London on December 10, 2007...Can we get the official blu ray of the event now?...Tarantura has also released the MOTORHEAD title, "Double-Dyed Japan" 1CD featuring a Mr. Peach audience recording from Tokyo on June 30, 1982...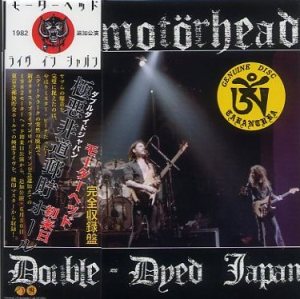 ...Take a look at these!...The next batch of releases from The Godfather Records slide into the September schedule as promised, arriving via the usual channels in 2 weeks on the 28th. The flagship release is the beautiful PINK FLOYD 6CD box set, "Tearing Down The Coliseum Wall - Uniondale, NY 1980", compiling three shows from the Nassau Coliseum  on February 25th, 26th and 27th packaged in 3 double trifold cardboard sleeves, all shown below...this nifty little set also comes with: 
..and that's just for starters!...read on...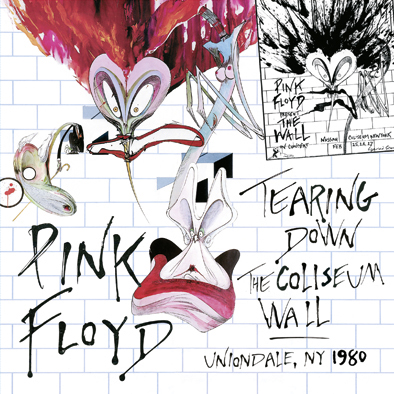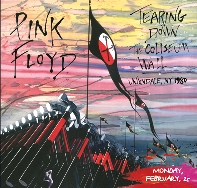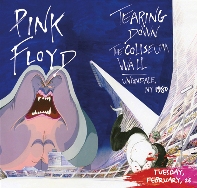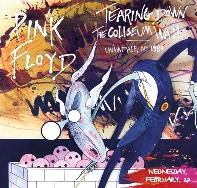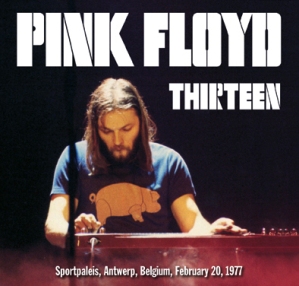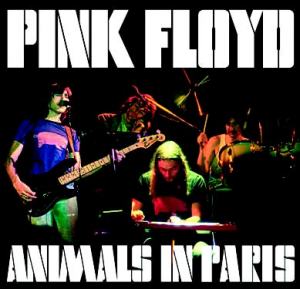 ...More FLOYD from GFR coming 'round at the end of the month...new is "Thirteen", 2CD that leverages a nice audience recording from Antwerp, Belgium on February 20, 1977 which of course triggers the need for Godfather to correct the shipping issue with their August 2011 title by setting things straight with vendors/collectors, issuing this statement with the September release announcements...
IMPORTANT INFO:
G.R. 652/653 PINK FLOYD "ANIMALS IN BELGIUM"
HAS BEEN DISTRIBUTED WITH WRONG TITLE AND LOCATION DETAILS. THE RECORDING WASN'T FROM ANTWERP, FEBRUARY 20, 1977 BUT FROM PARIS, FEBRUARY 22, 1977. WE RELEASE NOW THE PROPER ANTWERP SHOW (G.R. 673/674) AND REPLACE FOR FREE THE CORRECT COVERS FOR G.R. 652/653.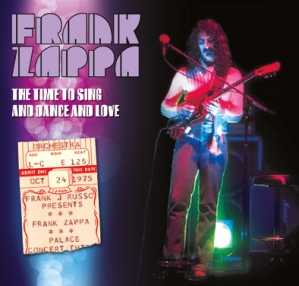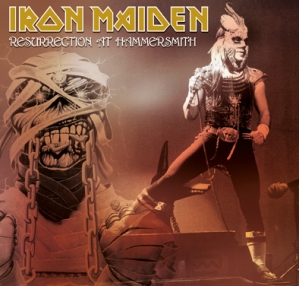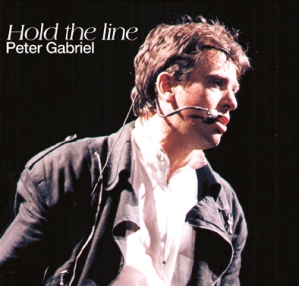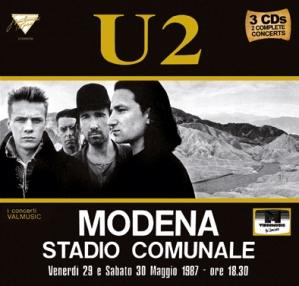 ...The balance of the September 28th offerings from Godfather include...FRANK ZAPPA "The Time To Sing And Dance And Love" 2CD audience recording from the Palace Theater in Providence, Rhode Island on October 24, 1975...IRON MAIDEN "Resurrection At Hammersmith" 2CD audience tape from the Hammersmith Odeon in London on October 12, 1984 with bonus tracks from the same venue on October 10th...U2 "Modena 1987" 3CD with poster presents two complete shows seemingly making their silver disc debut, they are back-to-back nights at Stadio Comunale Braglia, Modena, Italy on  May 29th and 30th, 1987, including the bonus track "Stand By Me" recorded at JFK Stadium in Philadelphia on September 25th, 1987 with special guest appearance by BRUCE SPRINGSTEEN...speaking of which Bruce and THE E STREET BAND "Live At Joe's Place" 1CD delivers the January 6, 1974 stereo sounboard tape from Joe's Place in Cambridge, Massachusetts...QUEEN "Modern Times Rock 'N Roll" 1CD contains the excellent audience tape from UpMisto Theater in Milwaukee, Wisconsin on March 7, 1975...wrapping up the batch, THE BEATLES "Where Are We Going, Boys?" 1CD serves up history with this 'definitive' version of their Decca Audition Tape from January 1, 1961 - Decca Studios -West Hamstead, North London and comes with 6-page color booklet...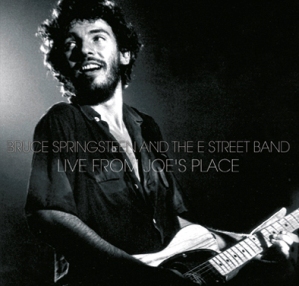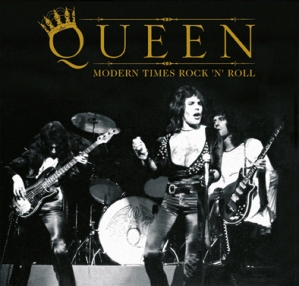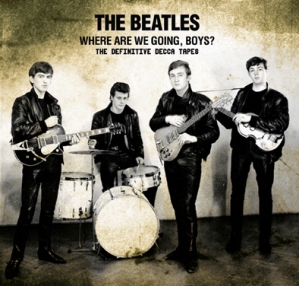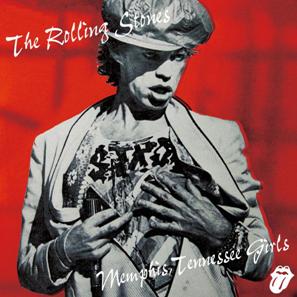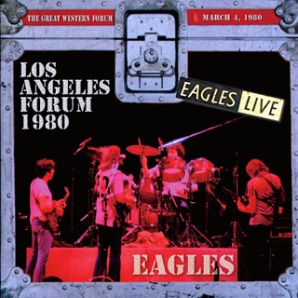 ...Awesome news this week for ROLLING STONES fans..."The Rolling Stones - Some Girls In Texas", featuring the complete proshot concert in Ft. Worth, Texas 1978 will not only be officially released on DVD and Blu Ray on November 21st but it will get a worldwide preview on big screens across the globe October 4th (in most countries).  This is unbelievable if not completely unexpected!  Back to the news and correlating bootleg release info...THE ROLLING STONES "Memphis, Tennessee Girls" 1CD + bonus CDR from SODD features the complete Memphis show soundboard tape with the bonus disc containing live tracks from Detroit and Lexington '78, plus 4 rehearsal tracks from Woodstock, New York...from Dog N Cat comes KEITH RICHARDS "Between Love & Hate" 1CD featuring solo studio outtakes circa 1991 along with his 1992 Saturday Night Live appearance with THE X-PENSIVE WINOS...From the random New Kids Records label comes THE EAGLES "Los Angeles Forum 1980" 2CD presents a great stereo soundboard recording from their March 4, 1980 concert in L.A. with some Hotel California multi track separated bonus material, here's the tracklisting:
DISC ONE
01. Hotel California
02. Already Gone
03. In The City
04. King Of Hollywood
05. The Sad Cafe
06. Lyin' Eyes
07. I Can't Tell You Why
08. Those Shoes
09. Heartache Tonight
10. One Of These Nights
11. Turn To Stone
DISC TWO
01. The Long Run
02. Life's Been Good
03. Life In The Fast Lane
04. Carol
BONUS TRACKS
"HOTEL CALIFORNIA" MULTI TRACKS SEPARATED
05. Vocals and Guitar
06. Guitar
07. Bass
08. Drums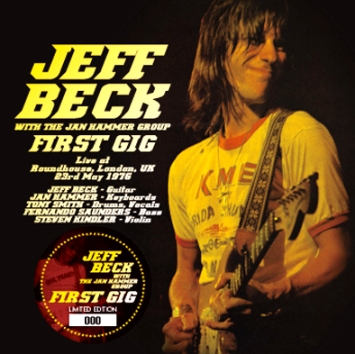 ...Got Non Label fare?...sure do, JEFF BECK With THE JAN HAMMER GROUP "First Gig" 1CD offers collectors a vintage audience tape from The Roundhouse in London on May 23, 1976...New from Darker Than Blue is DEEP PURPLE "Driving Me Wild" 2CD, plus the bonus 2CDR set "Tight & Last" - featuring what appears to be two differen but excellentt audience source tapes of their December 15, 1975 concert at The Budokan in Tokyo...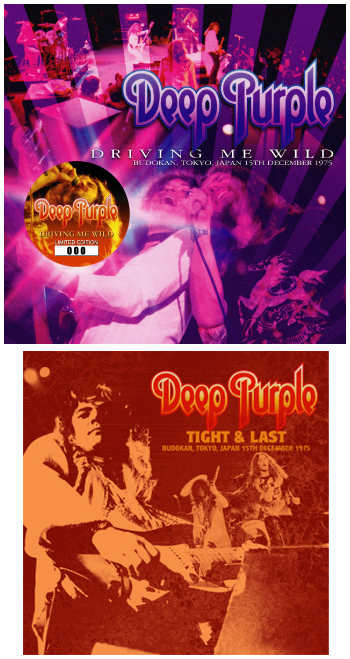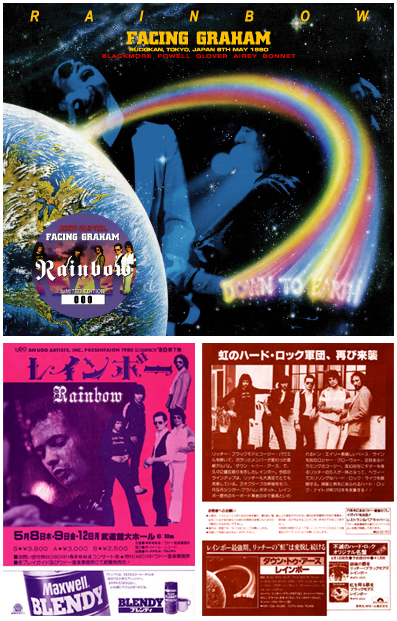 ...Also arriving shortly from Darker Than Blue is the RAINBOW title, "Facing Graham" 3CD limited edition set with replica concert flyer, containing two different audience tapes of their May 8, 1980 show at The Budokan...and finally this week from the Shades Label comes DIO "California Trilogy 1983" 3CD which actually contains four stereo soundboard recordings from: the Civic Auditorium in San Jose on October 5th, Santa Monica Civic Center on October 7th, Selland Arena in Fresno on December 28th, and the Rock Palace in Hollywood on January 4th, 1984...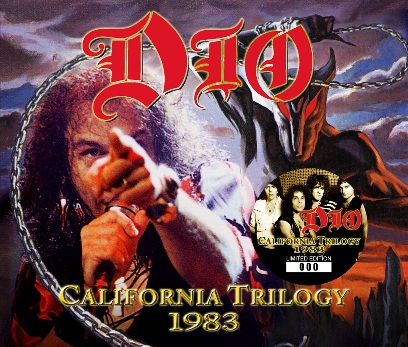 ...That's it for this week, some really great stuff coming our way so we hope you obtain what suits you and enjoy.  Have a great week!
Svengi, September 13, 2011