But first, some Non-Label fare to kick things off as it's not often we get to talk about new LYNYRD SKYNYRD and BOZ SCAGGS offerings, or even FOREIGNER...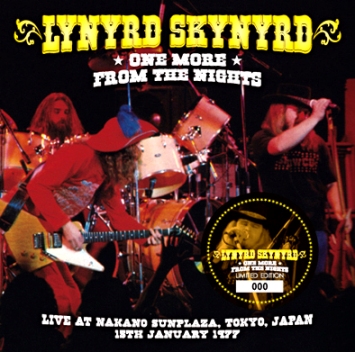 ...a couple of titles leveraged from rare japanese master audience recordings include the LYNYRD SKYNYRD release "One More From The Nights" 2CD featuring an exciting January 15, 1977 performance at Nakano Sunplaza...and FOREIGNER "First Time In Tokyo" 1CD leverages another audience capture from The Budokan on April 4, 1978 and comes with the bonus CDR "Hot Blooded in Philly" which contains the stereo soundboard from The Spectrum hockey arena on December 1, 1978 - both shows featuring the original line-up of course...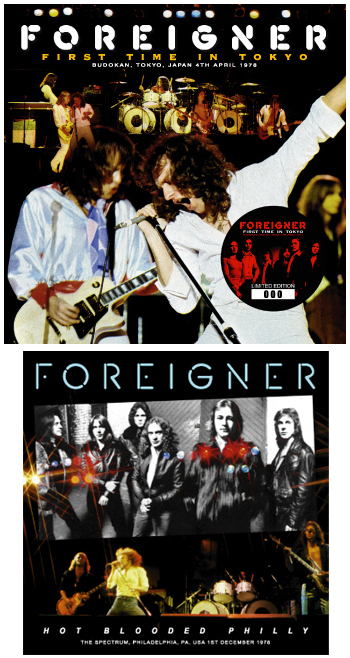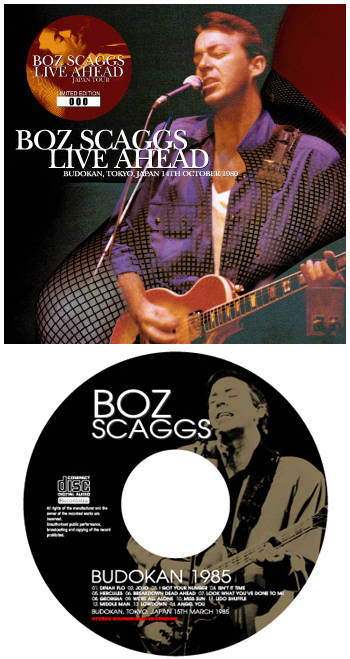 ...New from Zion comes the BOZ SCAGGS title, "Live Ahead" 2CD presenting a great audience master transfer of his concert at The Budokan in Tokyo on October 14, 1980...below we have the QUEEN release from Masterstroke, "Carnival At The Court" 2CD/DVD package that contains the audio tape of their June 6, 1977 concert at London's Earl's Court along with the DVD video of their June 7th concert, so a nice little package there as well...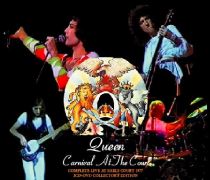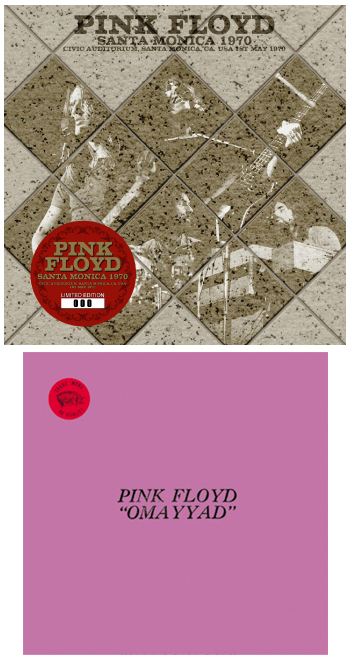 ...Arriving shortly from Sigma will be their next two PINK FLOYD releases..."Santa Monica 1970" 2CD plus the bonus mini-TMOQ sleeve replica CDR "Omayyad", the silver disc offering promising an upgrade of the fantastic Santa Monica Civic Audiorium tape from May 1st, 1970 and the latter offering what appears to be a needle drop of the legendary TMOQ vinyl source..."Boston 1973" 2CD presents an amazing/near-perfect audience source of their March 14, 1973 show at Boston Music Hall....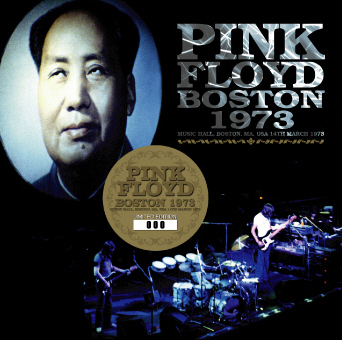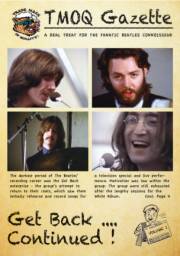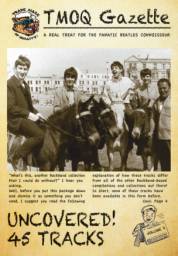 ...Batting clean-up this week are the new titles from the Yellow Dog-folks on the His Master's Choice Label and their latest BEATLES product in brand new packaging.."Get Back...continued!" A 2 CD set in book-size digipack (the label calls 'TMOQ Gazette' format) with previously unreleased recordings. For example Tape. E 91743 with an alternate mix of Let It Be and a Jam session, listed as Music During Session, in perfect Stereo. (The recording sheet for the tape is shown at the bottom of Page 194 in ML's Recording Sessions) Also an acoustic solo version of Across The Universe. And for the first time in AMBIENT STEREO a nice compilation of songs from the Nagra tapes. Due to new techniques it is possible to create a sound that comes close to a mixing desk recording. All tracks are in perfect quality True Stereo or Ambient Stereo, here's the tracklisting: 
CD:1 Get Back, Let It Be, Music During Session part 1, Music During Session part 2, Across the Universe' Old Brown Shoe, I Me Mine, Bad Boy, Sweet Little Sixteen, Around and Around, Almost Grown School Day, Stand By Me, Rip It Up, Shake Ratlle And Roll, Miss Ann Kansas City Lawdy Miss Clawdy, Blue Suede Shoes, You Really Got A Hold On Me, Besame Mucho, Three Cool Cats, Medley Cannon Ball/ Not Fade Away/Hey Little Girl/Bo Diddly, Maybe Baby, Peggy Sue Got Married - Thinking Of Linking, Crying, Waiting, Hoping, Mailman, Bring Me No More Blues, Teddy Boy, The Walk
CD:2 Because I Know You Love Me So, Gone, Gone, Gone, Suzy's Parlour, Get Back, Let It Be, For You Blue, Oh! Darling, Don't Let Me Down, I've Got A Feeling, Dig A Pony, Old Brown Shoe, One After 909, Dig It, I Lost My Little Girl, Two Of Us , Maggie Mae-I Fancy Me Chances, Help!, The Long And Winding Road, She Came In Through The Bathroom Window, I Want You (She's So Heavy), Get Back (Reprise) Play it loud, close your eyes and you will get the feeling that you're in the studio with The Beatles during the Get Back sessions...and it comes with  a 24-page booklet...And, "Uncovered! 45 Tracks" 2CD set in book-size digipack and 24-page booklet with what is described as "...newly discovered pieces as the layers are stripped back to uncover new vocals, new instrumentation and quite a bit of Beatle chat in the studio during the sessions (including some that made it onto the mastertapes during the actual recording of the songs)... the sound quality is top notch, so you will not be disappointed with that either. The vocals now jump out of the speakers and the backing sounds as though it has just been played in your front room - it really is that good!"...which certainly sounds intriguing enough to conclude this week's news on that note, thank you very much for stopping in and have yourself a great week!
Svengi, September 20, 2011