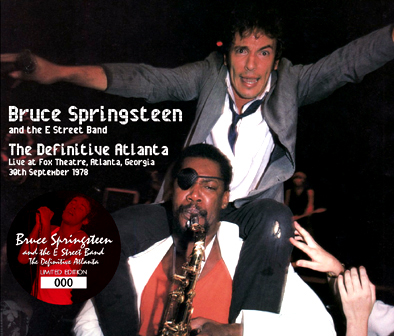 ...Turning up shortly on a Non Label pressing is the BRUCE SPRINGSTEEN & THE E STREET BAND 3CD set, "The Definitive Atlanta" which capitalizes on a recent upgrade of the Fox Theater show stereo sounboard recording from Atlanta, Georgia on September 30, 1978...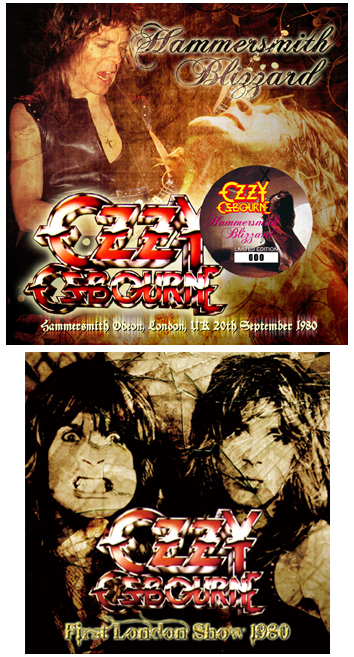 ..."Hammersmith Blizzard" is the new OZZY OSBOURNE live CD on the Shades Label and it features the early line-up  of RANDY RHODES, BOB DAISLEY, LEE KERSLAKE and LINDSEY BRIDGEWATER live at the Hammersmith Odeon in London on September 20, 1980 (their 6th gig).. the disc comes with a bonus CDR 'First London Show 1980" what appears to be an alternate audience recording of the same show on the silver disc...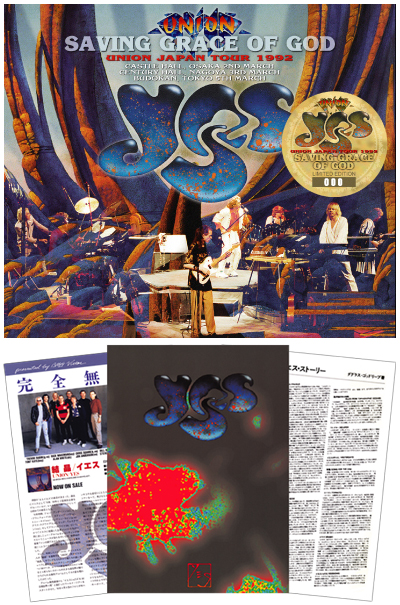 ...YES collectors will be pleased with the deluxe treatment on the new 6CD "Saving Grace Of God" set from Virtuoso which packages up 3 shows from 1992 along with a 28-page replica program with japanese inserts...included are superb audience master recordings from Osaka Castle Hall on March 2nd, Nagoya Century Hall show on March 3rd, and The Budokan in Tokyo on March 5th...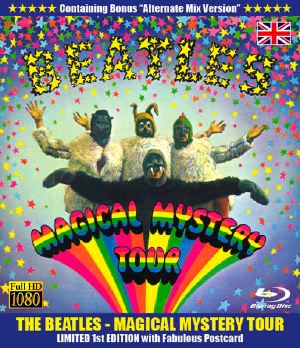 ...Idol Mind Productions have deviated from their typical production line fare to serve up a high-definition transfer of THE BEATLES "Magical Mystery Tour' on recordable Blu Ray disc utilizing an alternate audio mix and comes with whatever a 'Fabulous' postcard is in a limited run...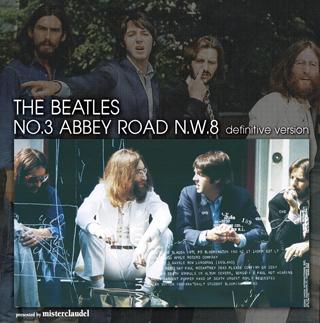 ...From Misterclaudel comes THE BEATLES 2CD "No.3 Abbey Road N.W. 8" which expands on sessions/recordings represented on the old Audifon vinyl bootleg LP, here's the tracklisting:
DISC ONE
"POST CARD" SESSION with DONOVAN
LOCATION UNKNOWN NOVEMBER 1968
01. How Do You Do?
02. Blackbird
03. The Unicorn
04. Lalena
05. Heather
06. Mr.Wind
07. The Walrus And The Carpenter
08. Land Of Gish
"ABBEY ROAD" PRE-MIX
ABBEY ROAD STUDIO FEBRUARY 22 - AUGUST 20, 1969
09. Octopus's Garden
10. Her Majesty
11. Golden Slumbers - Carry That Weight
12. You Never Give Me Your Money - Jam
13. Oh Darling
14. Maxwell's Silver Hammer
15. Something - Jam
HOME RECORDING 1969
16. Goodbye
RTL RADIO BROADCAST IN FRANCE
JANUARY 14, 1969
"INDIAN ROPE TRICK" ruthless rhymes
17. Watching Rainbows
18. Madman
19. Mean Mr. Mustard
"WATCHING RAINBOW" audifon L-7 RE-1
20. Watching Rainbows
21. Madman
22. Mean Mr. Mustard
DISC TWO
"ABBEY ROAD" STUDIO SESSIONS
ABBEY ROAD STUDIO FEBRUARY 22 - AUGUST 20, 1969
01. Old Brown Shoe take 2
02. All Things Must Pass take 2
03. Something take 1 + overdub
04. The Ballad Of John & Yoko Apple Acetate Mix
05. The Ballad Of John & Yoko NZ Censored Mix
06. The Ballad Of John & Yoko EMI Censored Video Version
07. Golden Slumbers - Carry That Weight take 1
08. Oh! Darling vocal overdub session #1
09. Oh! Darling vocal overdub session #2
10. Oh! Darling vocal overdub session #3
11. Oh! Darling vocal overdub session #4
12. Oh! Darling vocal overdub session #5
13. Oh! Darling vocal overdub
14. Polythene Pam Talk
15. Huge Melody part 1 Including Her Majesty
16. Huge Melody part 1
17. Huge Melody part 2
18. Because vocals only
19. Because half vocals only
20. Something monitor mix #1
21. Something monitor mix #2
22. The End unknown
"ABBEY ROAD" STUDIO SESSIONS
ABBEY ROAD STUDIO DECEMBER 8, 1969
23. Octopus's Garden vocals only
24. Octopus's Garden take 10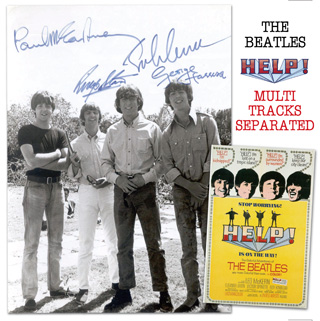 ...It's hard to figure what appeal these kinds of releases have but pictured above is THE BEATLES "Help! Multi Tracks Separated" 1CD and it's exactly that, and follows the same format of those like titles we've seen throughout the Summer... here you go:
HELP!
01. Vocals
02. Guitars
03. Bass & Drums
YOU'VE GOT TO HIDE YOUR LOVE AWAY
04. Vocals & Flute
05. Guitars & Tambourine
06. Guitars
I NEED YOU
07. Vocals
08. Guitars & Chorus
09. Guitars & Bass & Drums
ANOTHER GIRL
10. Vocals
11. Guitars
12. Bass & Drums
IT'S ONLY LOVE
13. Vocals
14. Guitars
15. Guitars & Bass
TELL ME WHAT YOU SEE
16. Vocals
17. Chorus
18. Piano
19. Drums
YESTERDAY
20. Vocals
21. Strings
22. Acoustic Guitar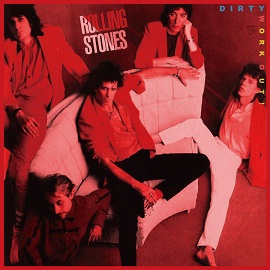 ...Finally for this week, new from the SODD Label and arriving soon is THE ROLLING STONES "Dirty Work Out!" 1CD, providing a collection of session mixes from their 1986 LP, here's the tracklisting and thanks for stopping by:
01. One Hit(To The Body) 02. Fight 03. Harlem Shuffle 04. Too Rude 05. Winning Ugly 06. Back To Zero 07. Dirty Work 08. Had It With You 09. Sleep Tonight 10. Going To Memphis 11. What Am I Going To Do With Your Love 12. One Hit(To The Body) 13. Harlem Shuffle 14. Harlem Shuffle 15. Winning Ugly
Svengi, October 4, 2011