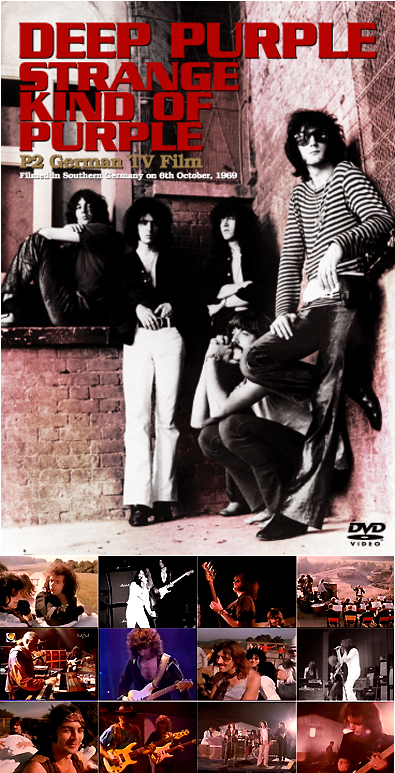 ...Leading off the proceedings this week is an interesting DEEP PURPLE compilation DVD, "Strange Kind Of Purple", above, that compiles some P2 German TV films/broadcasts along with some other archival clips, here's the basic menu of the 91 minute DVD:
P2 German TV Film -
AND THE ADDRESS / APRIL / HEY JOE
Filmed in Southern Germany on 6th October, 1969
- TV Archives -
BLACK NIGHT
Live at Musikhalle ,Hamburg, Germany on 2nd June, 1970
YODEL / SPEED KING (with INTERVIEW) / CHILD IN TIME (with INTERVIEW)
Live at Montreux Casino, Montreux, Switzerland 16th or 17th April, 1971
- Extras from Reunion Era -
KEYBOARDS SOLO / SPACE TRUCKIN'
Live at Civic Centre, Providence, Rhode Island, USA on 5th March, 1985
ANYA / A TWIST IN THE TALE / THE BATTLE RAGES
Rehearsal in Bregenz, Austria on 21st September, 1993...and below is the new PURPLE title from Darker Than Blue, "Knock The Truckin'" 4CD set that presents two 1988 stereo soundboards from Turin, Italy on September 21st and Kassel, Germany on September 24th...initial copies come with the bonus DVD-R "Blue Night In Detroit" an audience-shot video from Joe Louis Arena in Detroit on May 8, 1987 and runs about 82 minutes...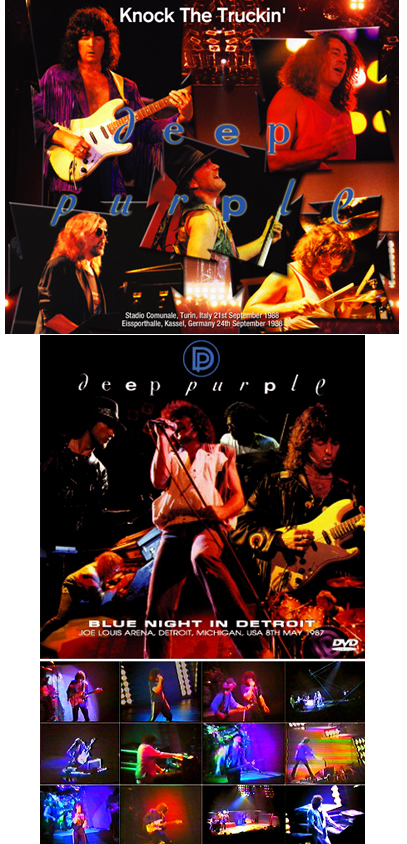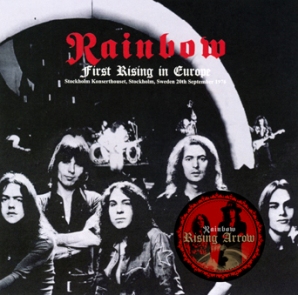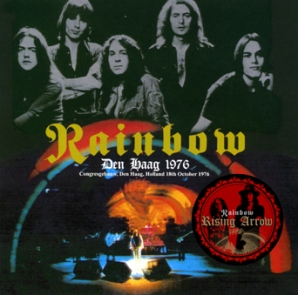 ...Rising Arrow has 4 new RAINBOW releases this month..."First Rising In Europe" 2CD captures a September 20, 1976 concert at the Koncerhuset in Stockholm via audience tape..."Den Haag 1976" 2CD features another audience recording, this one from the Congresgebauw, in Den Haag, Holland on October 18, 1976...RITCHIE BLACKMORE'S RAINBOW "Flashes Of Lightning" 2CD delivers an audience recording from the Ford Auditorium in Detroit on November 18, 1975 and, "Den Haag 1977" 2CD is another audience recording from Congresgebouw on October 4, 1977...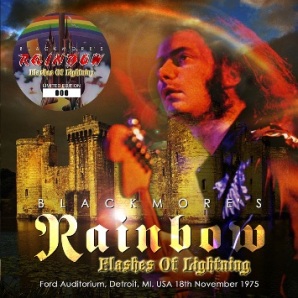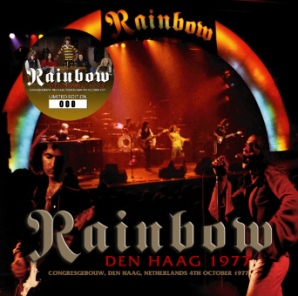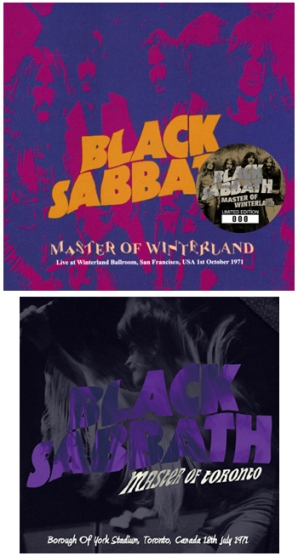 ...New BLACK SABBATH this week to highlight...from Reel Masters is "Master Of Winterland" 1CD presenting a nice audience tape from San Francisco on October 1, 1971 which comes with the bonus re-issue CDR "Master of Toronto", an audience tape from Borough of York Stadium in Toronto on July 18, 1971...Then there's the non-label DVD "Iron God", that serves up the proshot video of SABBATH with ROB HALFORD at The Tweeter Center Waterfont in Camden, New Jersey on August 26, 2004 and initial copies of this one come with the bonus CD "Robbed In New Jersey"...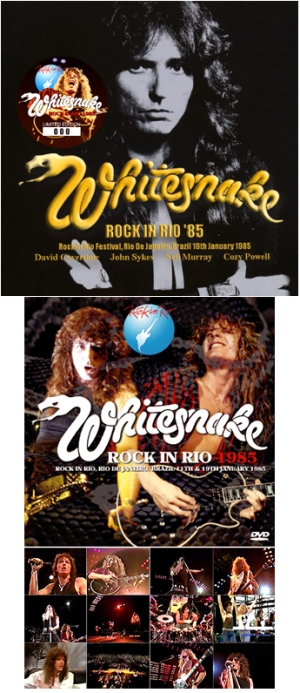 ...New WHITESNAKE from Langley..."Rock In Rio '85" 1CD contains a portion of their January 19, 1985 Rio de Janiero at Rock In Rio Fest performance along with a working version of "Slide It In" LP, plus the bonus 2DVD-R proshot videos of Rock In RIo on January 11th & 19th, 1985...Also from Langley is the METALLICA release shown below, "Dawn Of The Dead" 1CD which contains an early soundboard from the band on May 24, 1986 from Arena Building in Cape Gerardeau, Missouri and the bonus CDR "Bell Bottom Rules"...and there's more..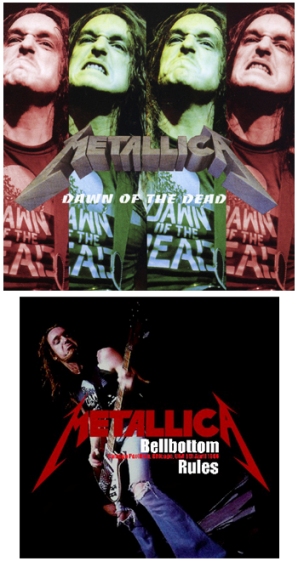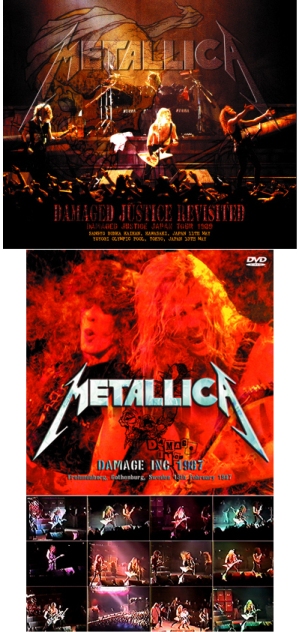 ...Finally this week is the above METALLICA set from Power Gate, "Damaged Justice Revisited" 4CD with a pair of great audience tapes from Kawasaki, Japan on May 11, 1989 and Yoyogi Olympic Pool in Tokyo on May 13, 1989...and of course there's the bonus DVD-R, "Damage, Inc." featuring an 80 minute audience shot video from Gothenberg, Sweden on February 13, 1987...and that's a wrap, thanks for stopping in and have a nice week.
Svengi, October 11, 2011