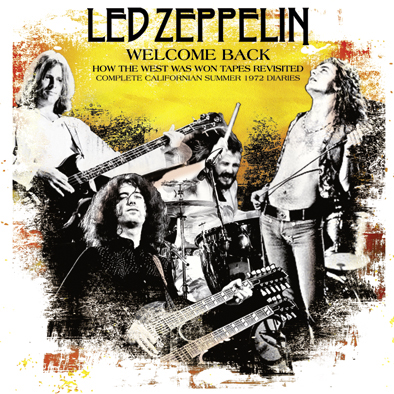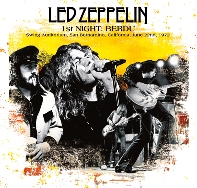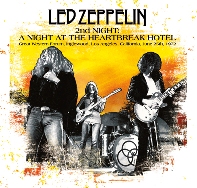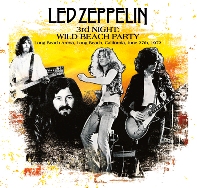 ...The December 5th titles on the way from The Godfather Records are highlighted by the LED ZEPPELIN Box Set, "Welcome Back:  How The West Was Won Tapes Revisited - Complete Californian Summer 1972 Diaries", an 8CD set featuring three complete shows from San Bernadino on June 22nd, Los Angeles on June 25th, and Long Beach on June 26th...the set comes with a 24-page color booklet and collectible pin...very nice bundle here but yes, these recordings have been previously available for many years...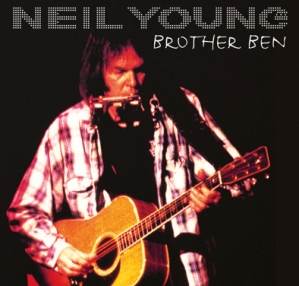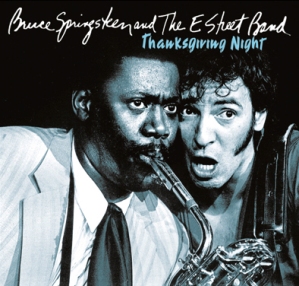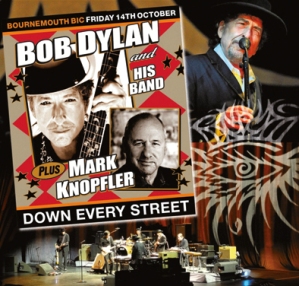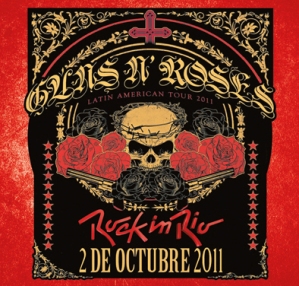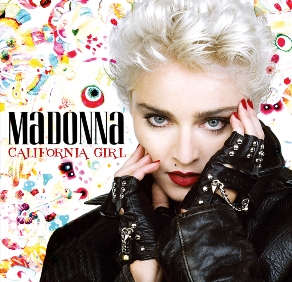 ...There are another 10 titles making up the balance of the Godfather offerings for early December....NEIL YOUNG "Brother Ben" 2CD of a solo concert in Milano, Italy with FRANK SAMPEDRO and BEN KEITH on December 5, 1989 and transferred from a recently surfaced master audience tape, first time on CD...BRUCE SPRINGSTEEN & THE E STREET BAND "Thanksgiving Night" documents the complete show at Madison Square Garden in New York on November 27, 1980 - this show is also apparently making it's first appearance on silver disc...BOB DYLAN AND HIS BAND "Down Every Street" 2CD captures the Bournemouth, England concert at the International Centre on October 11, 2011 with bonus tracks from Nottingham, UK on October 11th...GUNS 'N ROSES "Rock In Rio"  2CD features their most recent trek to South America for the massive Rock In Rio fest on October 2nd, 2011...MADONNA "California Girl" 2CD contains her show at The Shoreline Amphitheater in Mountain View, California on July 21, 1987 with bonus tracks from the Cow Palace in San Francisco on April 23, 1985...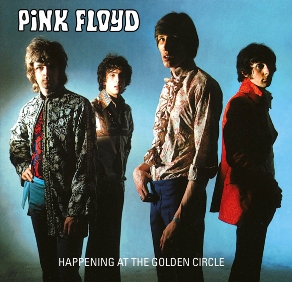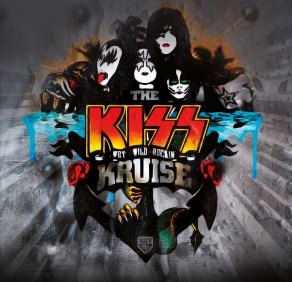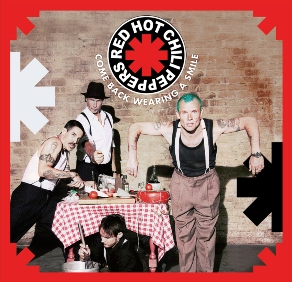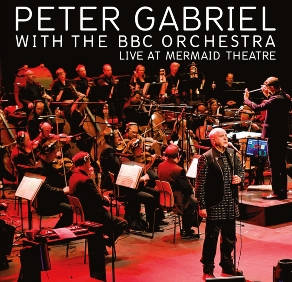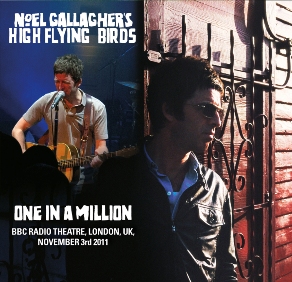 ...Rounding things out from GFR for December 5th...PINK FLOYD "Happening At The Golden Circle" 1CD - from the release announcement: On September 10th, 1967 Pink Floyd performed at the
jazz club The Golden Circle in Stockholm.
The concert was recorded with professional
microphones on a Revox tape recorder. This is the
only existing recording of a complete Pink Floyd
concert in 1967. It is of the highest quality and comes
as close as one can get to actually being there...the balance of the disc features bonus tracks from the Afan Lido Sports Centre, Port Talbot, UK on December 6, 1969 making this title a very interesting early Floyd audio artifact for collectors...KISS "Wet Wild Rockin' - The Kiss Kruise" 2CD presents the October cruise event featuring the band off the Florida coast in Miami on October 13 (acoustic set) and October 14 (electric set) and some extra bonus tracks featuring some soundchecks...THE RED HOT CHILI PEPPERS "Come Back Wearing A Smile" 1CD is a soundboard tape from their show at E-Werk in Cologne, Germany on August 30, 2011...PETER GABRIEL (with The BBC Orchestra) "Live At Mermaid Theater" 1CD features his October 19, 2011 London performance via soundboard tape...and last up is NOEL GALLAGHER'S HIGH FLYING BIRDS "One In A Million" 1CD contains his BBC Theater show on November 3rd in London from a soundboard recording...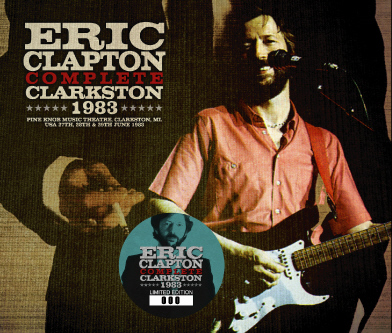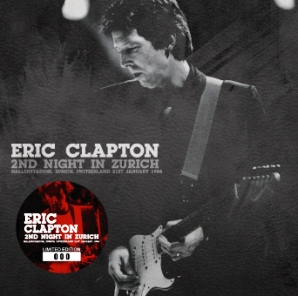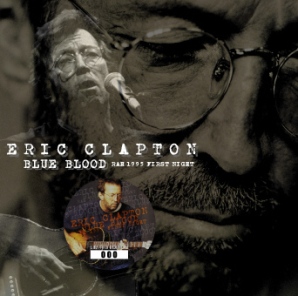 ...The December releases from Beano include the ERIC CLAPTON 6CD Box Set, "Complete Clarkston 1983"(misspelling) and contains his shows on the 27th, 28th and 29th of June 1983 at Pine Knob Music Theater in Clarkson, Michigan...Plus, "2nd Night In Zurich" presents his January 21, 1984 at Hallenstadion in Zurich, Switzerland from an excellent audience source tape...and, "Blue Blood: RAH 1995 First Night" 2CD is another superb audience recording, this one from Royal Albert Hall in London on February 19, 1995...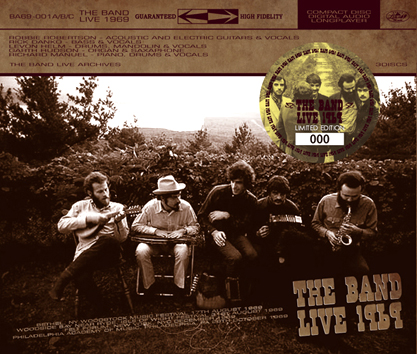 ...A really nice non-label announcement this week...THE BAND "Live 1969"  3CD, and here's the great tracklisting from various locations:

Bethel, NY Woodstock Music Festival 17th August 1969
Disc 1
1. Chip Monk introduction/Chest Fever 2. Don't Do It 3. Tears of Rage 4. We Can Talk 5. Long Black Veil 6. Don't Ya Tell Henry 7. Ain't No More Cane 8. This Wheel's On Fire  9. I Shall Be Released 10. The Weight 11. Loving You Is Sweeter Than Ever
STEREO SOUNDBOARD RECORDING

Woodside Bay near Ryde, Isle Of Wight Festival 31st August 1969
Disc 2
1. We Can Talk 2. Long Black Veil 3. To Kingdom Come 4. Ain't No More Cane  5. Don't Ya Tell Henry 6. Chestfever 7. I Shall Be Released 8. The Weight  9. Loving You is Sweeter Than Ever
Felt Forum, New York, NYC December 1969 (incomplete recording)
10. Unfaithful Servant 11. To Kingdom Come 12. Night They Drove Old Dixie Down  13. Across the Great Divide 14. We Can Talk 15. Up On Cripple Creek 16. Loving You is Sweeter Than Ever

Philadelphia Academy Of Music, Philadelphia, PA 26th October 1969
Disc 3
1. This Wheel's On Fire 2. We Can Talk 3. Don't Ya Tell Henry 4. Caledonia Mission  5. Chest Fever 6. I Shall Be Released 7. Lovin' You 8. The Weight 9. Long Black Veil  10. Tears Of Rage 11. Don't Do It 12. Unfaithful Servant 13. Up On Cripple Creek  14. Slippin' and Slidin' 15. Look Out Cleveland 16. The Night They Drove Old Dixie Down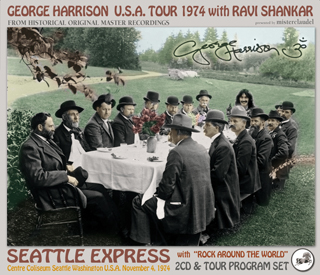 ...And in the clean-up position tonight is the latest from Misterclaudel, this time - a GEORGE HARRISON title, "Seattle Express 1974" 2CD and it comes with a replica tour program, here's the tracklisting:
DISC ONE
George Harrison
01. Haris On Tour (Express)
02. Something
03. While My Guitar Gently Weeps

Billy Preston
04. Going Around In Circles

George Harrison
05. Sue Me Sue You Blues

Ravi Shankar
06. Zoon, Zoon, Zoon
07. Naderdahni
08. Cheparte
09. Anurag
10. Vachaspati
11. Dispute and Violence

DISC TWO
Ravi Shankar
01. I Am Missing you

George Harrison
02. For You Blue
03. Give Me Love
04. Soundstage Of Mine
05. In My Life

Tom Scott
06. Tom Cat

George Harrison
07. Maya Love

Billy Preston
08. Nothing For Nothing

George Harrison
09. Dark Horse

Billy Preston
10. Outa-Space

George Harrison
11. What Is Life
12. My Sweet Lord

BONUS TRACKS
"ROCK AROUND THE WORLD" October 18, 1974
13. Dark Horse
14. Awaiting On You All
15. Far East Man
16. I Don't Care Any More


...and that puts the wraps on this Thanksgiving Edition of the news here at HotWacks )On-line...thank you for stopping in and to all of our North American contingency...have a great holiday!

Svengi, November 22, 2011