...We lead off tonight with what could be an early LED ZEPPELIN release of the year if it's worth it's weight in silver!...Empress Valley have announced the February title "The Making Of Led Zeppelin II", a 4CD set of studio multi tracks - which sounds great, but if the buzz on the circuit is correct, it's only 4 songs off the album. How you can serve up 4CDs worth of multi tracks of just 4 tunes?... not sure how that will be presented or what all is included but the featured tracks should be:  Whole Lotta Love, What Is And What Should Never Be, Heartbreaker and if memory serves me correctly, Ramble On.  Some samples were shared on the net via community boards, etc. a couple of months ago and were stunning in quality, fresh and excitiing to hear...this has the potential to be VERY interesting so we'll just have to wait and see...Also in the news is the latest live show from THE ROLLING STONES archive (not yet featured at Stonesarchive.com) which has been made available early via Google Music again, and the show is "Hampton Coliseum", the complete stereo soundboard of the excellent Hampton Roads, Virginia concert on December 18, 1981(Keith's Birthday) - remixed by Bob Clearmountain who put the polish on the superb debut archive release, "Brussels Affair"...I just downloaded the show today and will immerse myself over the next 24 hours to see what Mr. Clearmountain was able to do with it!...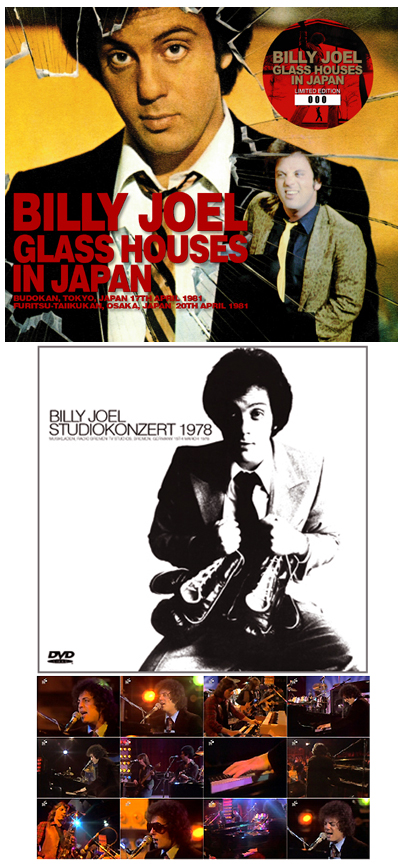 ...New from Zion is BILLY JOEL "Glass Houses In Japan", a 4CD/Bonus DVD-R set which pairs up two terrific audience tapes from Budokan, Tokyo on 17th April 1981, and Furitsu-Taiikukan, Osaka, on the 20th of April 1981...early sets will include the bonus DVD-R "Studiokonzert 1978" which features his 45-minute Musikladen appearance on March 15th, 1978...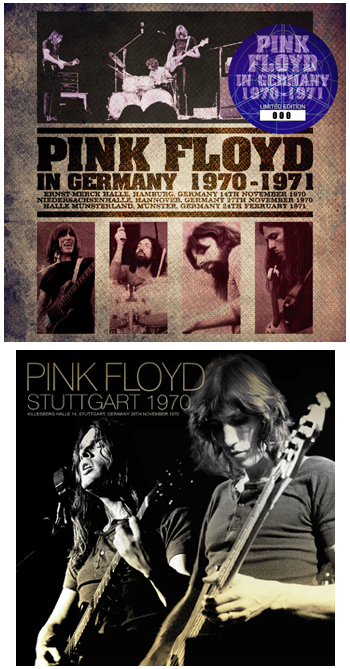 ...Next up from Sigma is the PINK FLOYD title, "In Germany 1970-1971" 2CD set that compiles a trio of recordings from Ernst-Merck-Halle in Hamburg on 14th November 1970, Niedersachsenhalle in Hannover on the 27th of November 1970, and Halle Munsterland, Munster, Germany on February  24th, 1971...initial releases will arrive with the bonus title "Stuttgart 1970" 1CDR with the  Killesberg Halle 14 show in Stuttgart on November 26, 1970...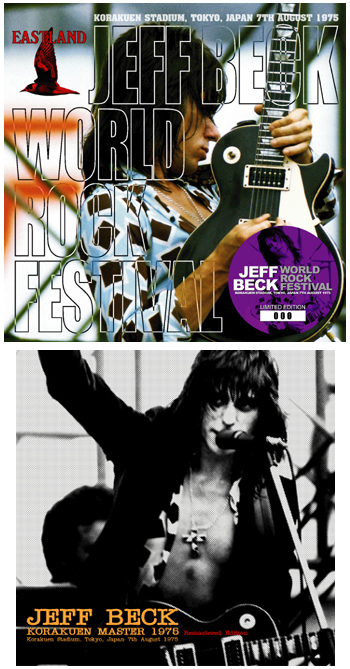 ...New from Wardour is the JEFF BECK title, "World Rock Festival" 1CD which presents his Tokyo concert at Korakuen Stadium on the 7th of August 1975 via audience source from the master tape, the release is packaged with a remastered version of the show/tape on CDR, "Korakuen Master 1975 : Remastered Edition"...

...And finally, there are several new NOEL GALLAGHER'S HIGH FLYING BIRDS releases now available...2 titles from Bayswater and 2 from Xavel and their Silver Masterpieces Series, Other than the Cologne 2011 DVD no breakdown of what recordings/shows are featured but here they are:
THE ATTACK OF THE CLONES COLOGNE 2011 1DVD BAYSWATER
 A NEW HOPE 1CD+1DVD BAYSWATER
 FIND YOUR HERO 2CD XAVEL Silver Masterpiece Series
 LOSE YOUR MIND 2CD  XAVEL Silver Masterpiece Series

...and that's the wrap for this last column for January 2012!...we're done with it, on to Spring I say!...have a good one...

Svengi, January 31, 2012