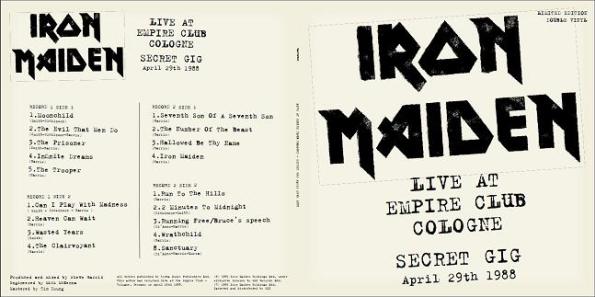 ...Starting off the proceedings this week...vinyl hounds should keep an eye on the hotwax flow through your channels for IRON MAIDEN ""Live At The Empire Club Cologne - Secret Gig, April 29, 1988"...PINK FLOYD "Copenhagen Sequence" Falkoner Theater, Copenhagen on November 12, 1970...and  "Sapporo Dream" contains the March 13, 1972 show...all titles on Multicolor Vinyl and due to hit the channels at the end of the month...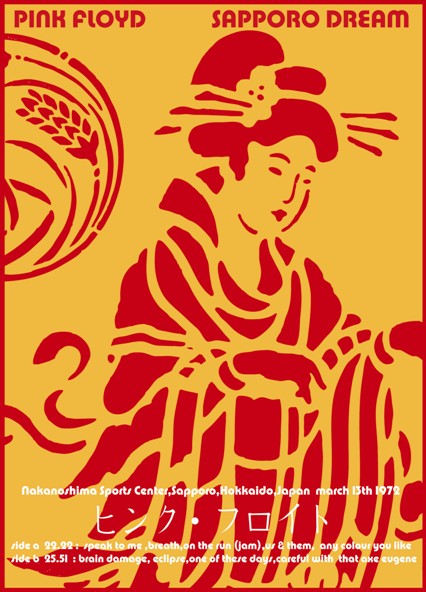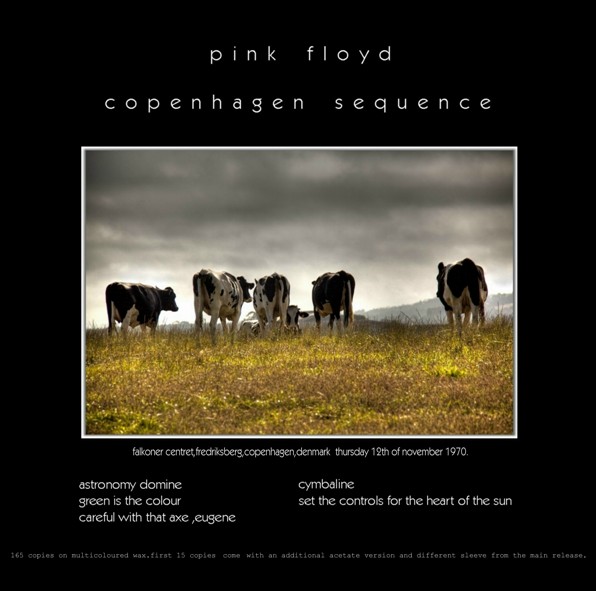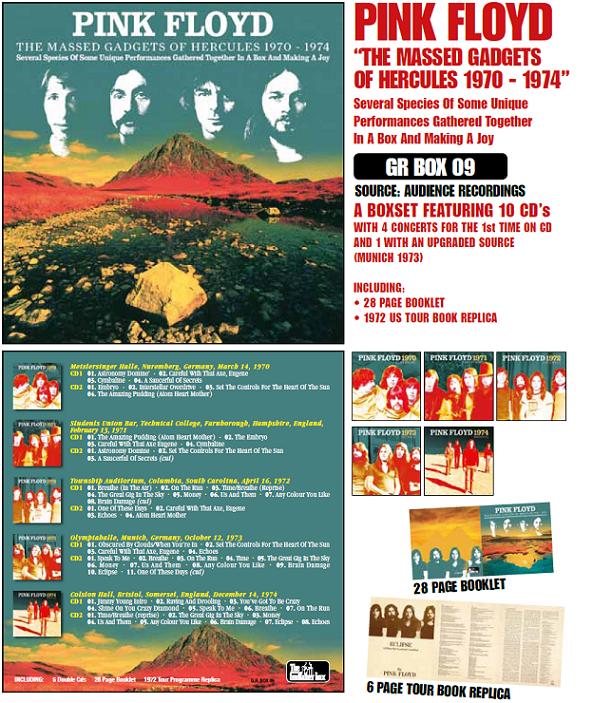 ...On bootleg CD, The Godfather Records Label takes the PINK FLOYD extravaganza to a VERY interesting level with the February 27th  10CD Box set, "THE MASSED GADGETS OF HERCULES 1970 - 1974" or Several Species Of Some Unique Performances Gathered Together In A Box And Making A Joy (as John Peel once quipped...'whatever you make of that!')...sure looks great and features these 5 shows(plus replica '72 tour book and 28-page booklet):
Meistersinger Halle, Nuremberg, Germany, March 14, 1970
Students Union Bar, Technical College, Farnborough, Hampshire, England, February 13, 1971
Township Auditorium, Columbia, South Carolina, April 16, 1972
Olympiahalle, Munich, Germany, October 12, 1973
Colston Hall, Bristol, Somerset, England, December 14, 1974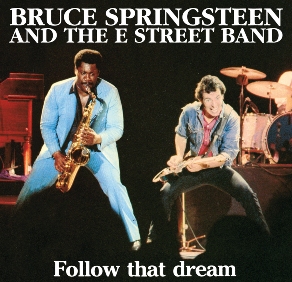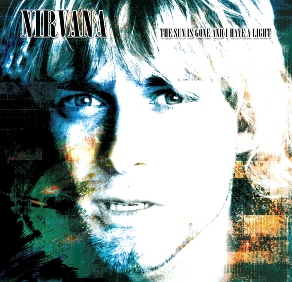 ...also arriving the 27th from GFR...above, BRUCE SPRINGSTEEN & THE E STREET BAND "Follow That Dream" 3CD featuring the excellent Stockholm, Sweden tape from May 7, 1981 with bonus tracks from Gothenburg on May 3rd...Nirvana "The Sun Is Gone And I Have A Light" 1CD soundboard tape from Pat O'Brien Pavilion in Del Mar, California on December 28, 1991...below, LED ZEPPELIN "Berkeley Daze 1st Night" & "Berkeley Daze 2nd Night" 2CD sets each and feature the excellent tapes from the Berkeley Community Center on September 13 & 14, 1971 the latter of course being the infamous 'Going To California' bootleg tape, thus the replica WILLIAM STOUT cover art - with a colorized effect...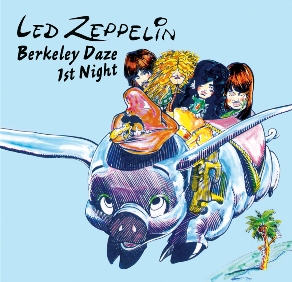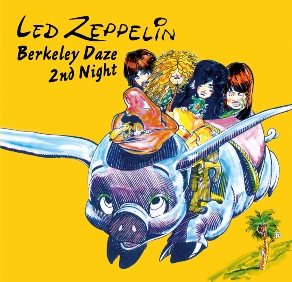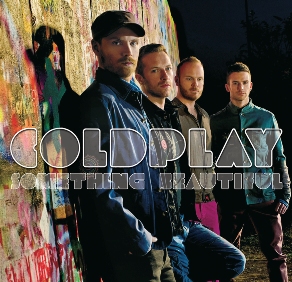 ...rounding out the February titles from GFR is COLDPLAY "Something Beautiful" a 1CD soundboard tape of their December 6, 2011 gig at Dingwall's in Camden, London...And, a new MICHAEL JACKSON DVD from Apocalypse Sound is also part of the product mix, "Dangerous Tour: The Rehearsals" features just that, the location is however unconfirmed...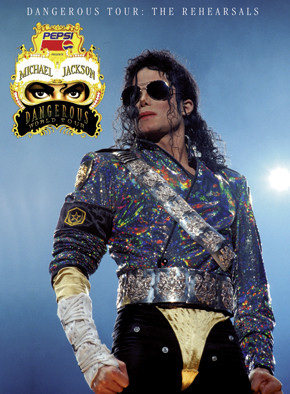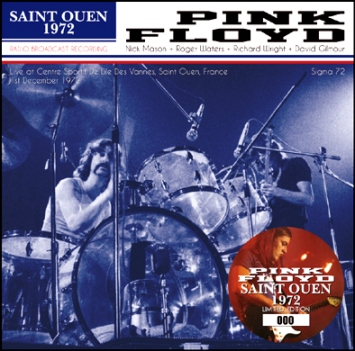 ...Two new PINK FLOYD titles on the way from Sigma too!..."Saint Ouen 1972" 2CD, shown above, could be the an incredibly wonderful addition to the live FLOYD catalog in terms of soundboard/broadcast tapes as it contains material from Obscured By Clouds and most notably, "Childhood's End", Floyd collectors are surely pleased to see something like this come to the table, the show is from Centre Sportif de l'Ile des Vannes, Saint Ouen, France on the 1st of December 1972 and is sourced from a radio broadcast...nice!...Below is "Offenbach 1971" 2CD presents a superb audience tape from Stadthalle on February 26, 1971 and is piggybacked with the bonus DVD-R "Aspekte", the 11-minute German TV clip from Hamburg on March 3rd...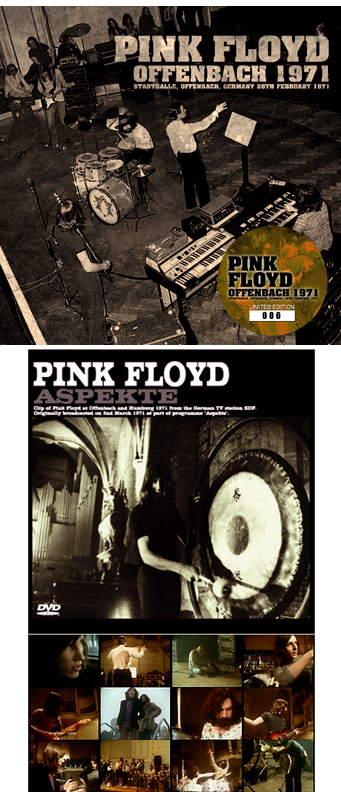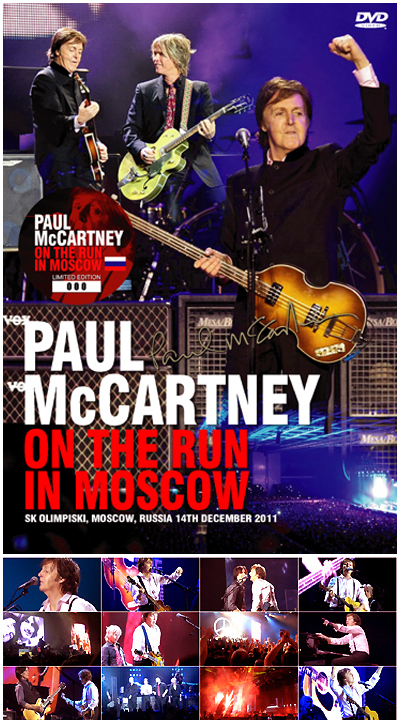 ...Time for the fab part of the news...PAUL McCARTNEY "On The Run in Moscow" is a double-DVD (non-label) that features the nearly 3-hour show (168 minutes) from Olimpiski, Moscow on December 14, 2011 and is a multi-camera production...THE BEATLES "Revolver Sessions" arrives to the channel courtesy of the Secret Garden Label, see the tracklisting below...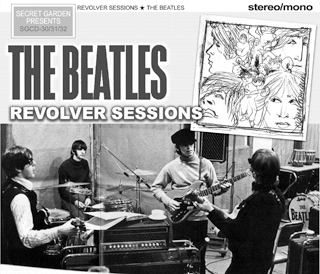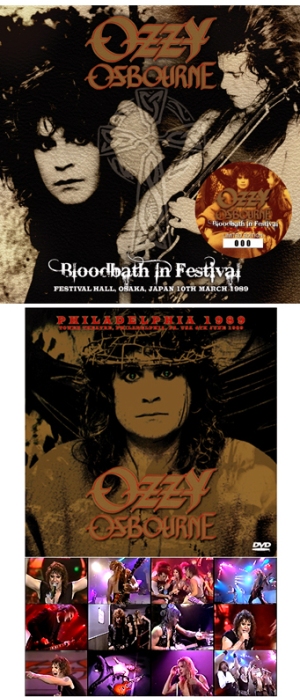 ...Two more piggyback packages for you, above arrives from the Shades Label, OZZY OSBOURNE "Bloodbath In Festival" 2CD that leverages an excellent audience tape captured at Festival Hall in Osaka on March 10, 1989 and the initial batch arrives with the bonus DVD-R "Philadelphia 1989" , an 86-minute proshot from the Tower Theater on June 4, 1989...below, JUDAS PRIEST "Painkiller In Sheffield" 2CD from Langley Deluxe contains an excellent audience tape from City Hall in Sheffield, UK on March 26, 1991 and comes with the bonus DVD-R, "Painkiller In New York", a superbly shot audience video from Middlton, New York at the Orange County Speedway on August 16, 1991...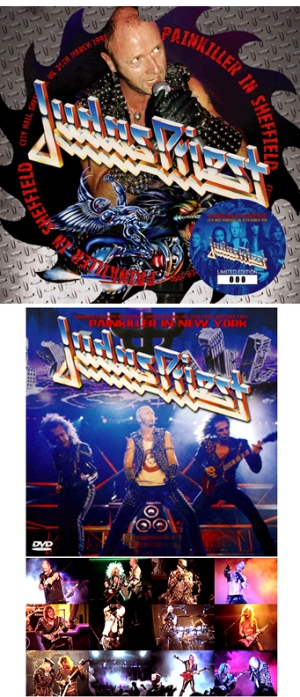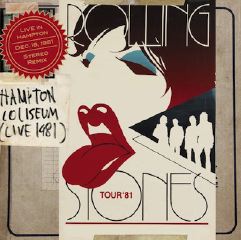 ...And finally, those ROLLING STONES collectors who need a hard copy of the new Bob Clearmountain remix of "Hampton Coliseum" from Stonesarchive.com, there's a silver disc in the February offerings just watch for it via channels you scratch around in ...and that's it!...thanks for your patience with the day delay in this posting and have yourself a great week...

Svengi, February 15, 2012