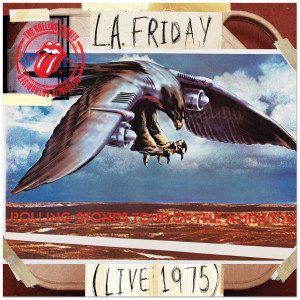 ...THE ROLLING STONES have issued their 3rd official bootleg release via stonesarchive.com, "L.A. Friday" - a complete soundboard tape of their July 13, 1975 Los Angeles Forum concert, which was actually a Sunday but the band is keeping bootleg references in-play...it's really wonderful to hear this show in this quality - warts and all ('Happy' is a total disaster)...keep supporting the cause and navigate over to www.stonesarchive.com and download yours now...great stuff!...The Hannibal Label has released a new MILES DAVIS title, "Exciting Shows On The Corner" 2CD, here's the info:

Disc 1: (56:34) ?"Ann Arbor Blues & Jazz Festival" Live at Otis Spann Memorial Field, Ann Arbor, MI 10th September 1972 1. Announcement 2. Rated X 3. Honky Tonk (cut out) 4. Black Satin (cut in) 5. Right Off 6. Sanctuary 7. Announcement Disc 2: (57:04) ?Live at Paul's Mall, Boston, MA 14th September 1972 1. Announcement 2. Black Satin 3. Rated X 4. Honky Tonk 5. Right Off - Sanctuary (closing theme) 6. Announcement ?Bonus Tracks; "Molester" Promo (7 inch analog) 7. Molester Side A 8. Molester Side B ?Personnel; Miles Davis (tp), Carlos Garnett (ss), Cedric Lawson (key, synth), Reggie Lucas (elg), Khalil Balakrishna (el-sitar), Michael Henderson (elb), Al Foster (ds), Mtume (per) & Badal Roy (tabla)...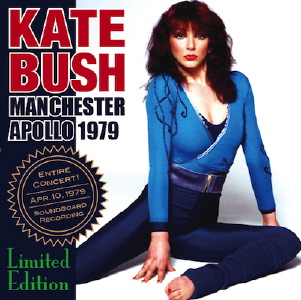 ...A new non-label KATE BUSH boot to share this week, "Manchester Apollo 1979" 2CD is the first complete stereo soundboard from her '79 tour and was recorded on April 10, 1979... here's the tracklisting for this limited edition:
DISC 1
ACT I
01. S.E. & Backstage Chat
02. Moving
03. Saxophone Song
04. Room For The Life
05. Them Heavy People
06. Man With The Child In His Eyes
07. Egypt
08. L'Amour Looks Something Like You
09. Violin
10. The Kick Inside
ACT II
11. S.E. & Backstage Chat
12. In The Warm Room
13. Fullhouse
14. Strange Phenomena
15. Hammer Horror
16. Kashka From Baghdad
17. Don't Push Your Foot On The Heartbrake 
DISC 2
ACT III
01. S.E. & Backstage Chat
02. Wow
03. Coffee Homeground
04. In Search Of Peter Pan
05. Symphony In Blue
06. Feel It
07. Kite
08. James & The Cold Gun
ENCORE
09. Oh England My Lionheart
10. Wuthering Heights ~ Curtain Call...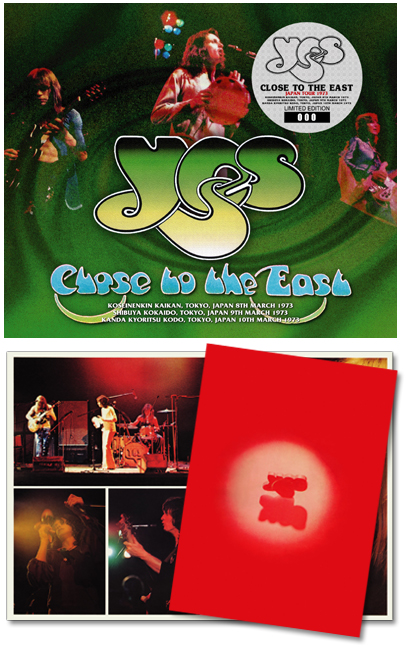 ...New from Virtuoso is YES "Close To The East" 6CD, containing 3 different, excellent audience recordings from 1973 in Tokyo:...Koseinenkin Kaikan on March 8th, Shibuya Kokaido on March 9th, and Kanda Kyoritsu Kodo on March 10th...the set comes with a replica 1973 Japan Tour program...early numbered sets come with the bonus 4-minute DVD-R "Single-8" which contains video from an original 8mm silent film, shot from the audience on March 9th at Shibuya Kokaido...and that's the wrap for this week, have a good one!...

Svengi, April 3, 2012