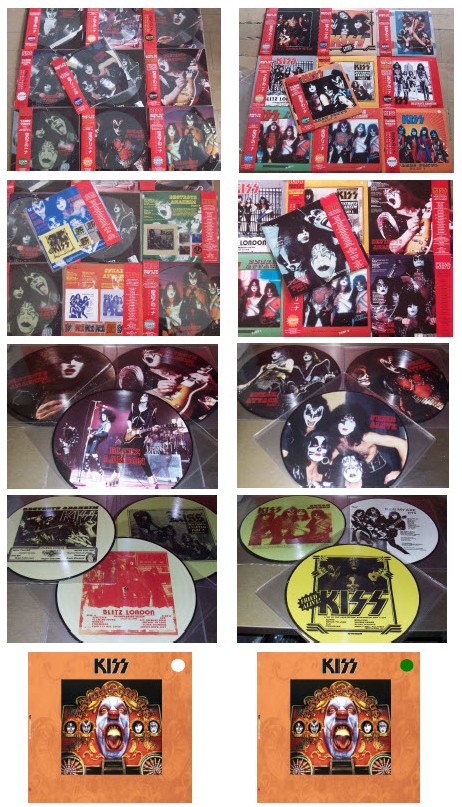 ...Leading off tonight with the new KISS  Vinyl Sets from TSP 2000...These are straight vinyl copies of the long sold out Godfather CD box set "Karton: The Klassic KISS Kollection 1974-1978"...These 10 new titles on red/blue/white vinyl, 100 copies each, each title 300 copies - also, these same titles available as Picture Discs and there are 300 Picture Disc sets as well...for more details on the contents, go here:  http://www.hotwacks.com/database/news.php?subaction=showfull&id=1318979191&archive=&start_from=&ucat=1&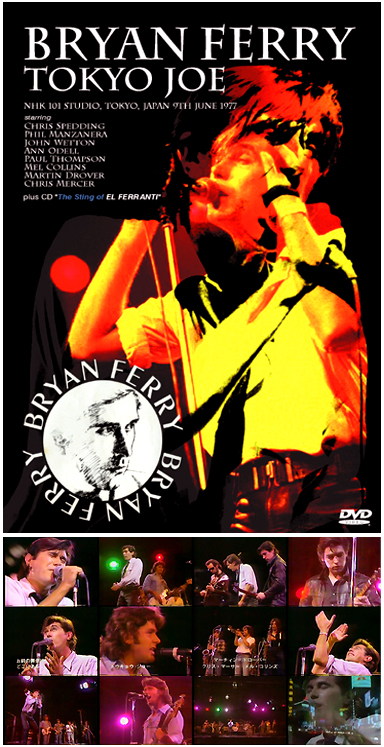 ...There's a new BRYAN FERRY DVD available called "Tokyo Joe" and features a 47-minute proshot video from Nakano Sun Plaza, Tokyo on June 9, 1977, with bonus footage...it comes with a bonus CDR "The Sting of El Ferranti featuring a more complete audience recording of the same performance...New from Mid Valley is ERIC CLAPTON "Videodrome" which includes the December 16, 2004 Jools Holland rehearsals, Tsunami Aid footage and more...The new ROLLING STONES "L..A. Friday" soundboard tape courtesy of Stonesarchive.com has been released on silver disc in Japan and is now circulating...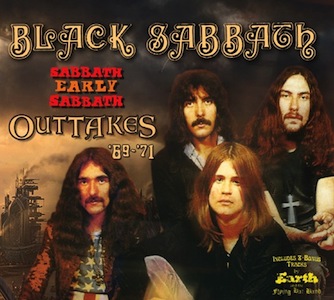 ...New on Hard Dawg Records is BLACK SABBATH "Sabbath Early Sabbath" 1CD containing outtakes 1969-1971, including pre-Sabbath material...The latest DAVID BOWIE title on the Helden Label is "Finish Off Old Phase" 2CD, here's the tracklisting:

DISC ONE:
01. Ode To Joy
02. Space Oditty
03. Rebel Rebel
04. Ashes To Ashes
05. Fashion
06. Life On Mars?
07. Pretty Pink Rose
08. Sound And Vision
09. Blue Jean
10. Let's Dance
11. Stay
12. Ziggy Stardust
13. China Girl
14. Station To Station
15. Young Americans
16. Suffragette City
17. Fame
DISC TWO:
01. Heroes
02. Changes
03. The Jean Genie - Gloria
04. White Light White Heat
05. Modern Love

PALAIS OMNISPORTS BERCY PARIS FRANCE APRIL 3, 1990
06. John I'm Only Dancing
07. Alabama Song

PALAUER ROME ITALY APRIL 17, 1990
08. TVC15
09. Be My Wife
10. Golden Years

WESTFALENHALLE DORTMUND GERMANY April 22, 1990
11. Queen Bitch

TOKYO DOME TOKYO JAPAN MAY 16, 1990
12. Star Man
13. Panic In Detroit
14. Rock And Roll Suicide

...There's also new BEATLES on Apple Records called "Up On The Roof" 1CD featuring the January 30, 1969 Rooftop Concert from Abbey Road Studios....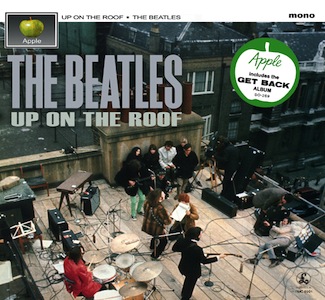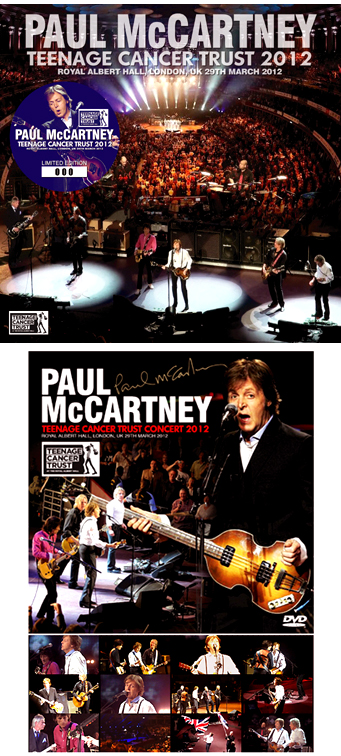 ...PAUL McCARTNEY "Teenage Cancer Trust 2012" 2CD is a stellar audience recording of the March 29, 2012 at Royal Albert Hall, London and limited early copies are piggybacked with the bonus DVD-R featuring the 2-hour event from multi-cam proshot footage...

...A couple of new PINK FLOYD releases to share this week...above is the non-lable title, "Too Early For A Gig" 2CD which presents the excellent November 22, 1970 tape from The Altes Casino in Montreux, Switzerland...Below, "Rave Master Matrix" 2CD from Sigma features the Boston Garden concert from June 18, 1975 utilizing multiple audience sources to present an enhanced listen...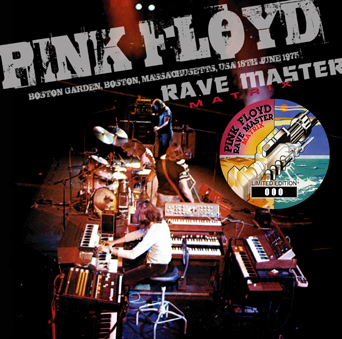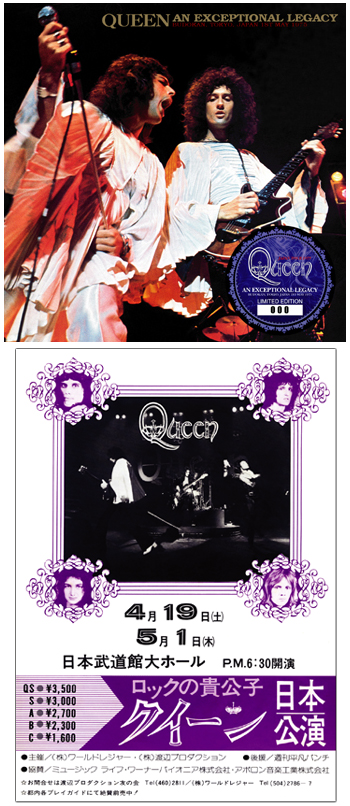 ...Finally tonight we have a new QUEEN title from Wardour, "An Exceptional Legacy" 2CD that presents a stellar new master audience recording of their May 1st, 1975 at The Budokan in Tokyo, and comes with a limited edition replica Tokyo concert flyer...and that puts the wraps on the release news for this week...thank you for visiting and have a good one!...

Svengi, April 17, 2012