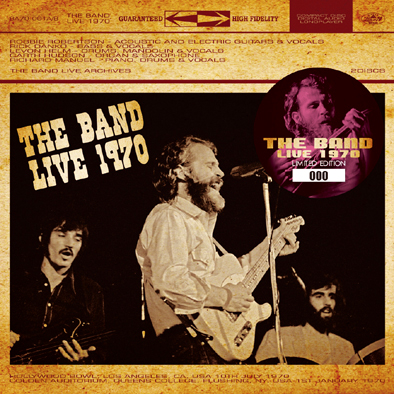 ...We start out this week with a little tribute to LEVON HELM and THE BAND with "Live 1970" 2CD featuring a bootleg vinyl transfer from the original Rubber Dubber 2LP set "Real Old Time Band - Live At The Hollywood Bowl 7-10-70", a really nice recording and a great set...this is a non-label production, likely from the same people who brought us the nice "Live 1969" 3CD set that was issued in 2011, and pictured below as it's being reissued...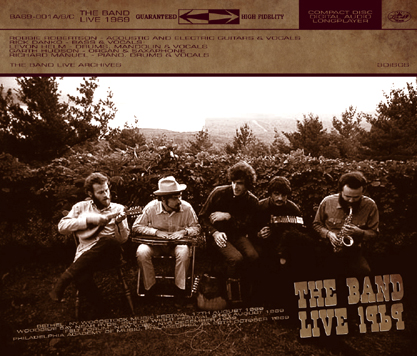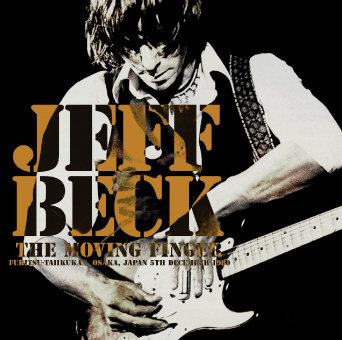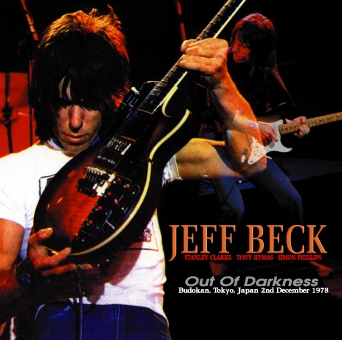 ...Three new JEFF BECK titles from Wardour on the way...above, "The Moving Finger" 2CD captures the band live at Furitsu-Taiikukan, Osaka, Japan on the 5th of December 1980 via a very nice audience tape and, "Out Of Darkness" 2CD features another great audience source captured at The Budokan in Tokyo on December 2, 1978...below, "Definition Of Blow" 2CD contains an August 5, 1975 audience tape from Aichi-Taiikukan, Nagoya, Japan, initial copies come with the bonus CDR "Nagoya 1975 Another Tape", an alternate source from the same performance...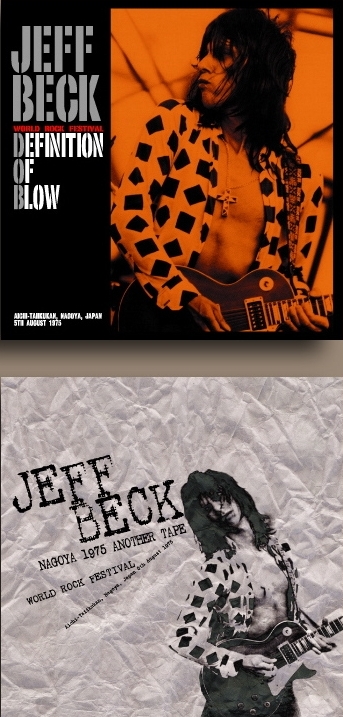 ...Scorpio UK has a whole batch new titles to relay this week, here's the line-up and the links to the featured artwork...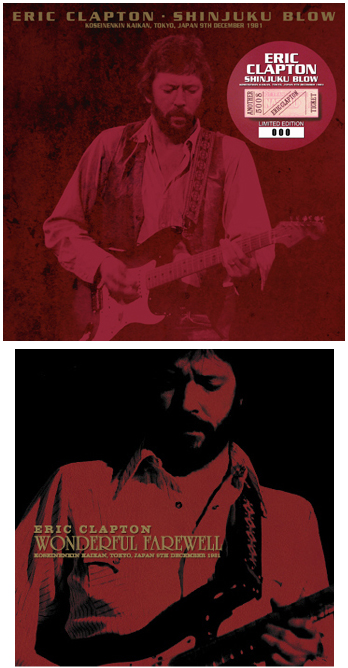 ...Slowhand gets plenty of attention this week too!...pictured above is a double-feature with "Shinjuku Blow" 2CD, presenting a Miracle Man audience source recorded at Koseinenkin Kaikan, Tokyo, Japan the  9th of December 1981 on the Calm & Storm Label - collectors also get "Wonderful Farewell" 2CD from Tricone, featuring an alternate source recording from the same night...But Tricone has its' own separate ERIC CLAPTON release with "Terminal Port" shown below, the 2CD contains a superb audience recording from Yokohama Arena, Japan on December 13, 1990...the first 50 sets arrive with a great bonus DVD-R, featuring an amazing audience shot video from the 8mm master, captured at the Sandstone Amphitheater in Bonner Springs, Missouri on August 28, 1990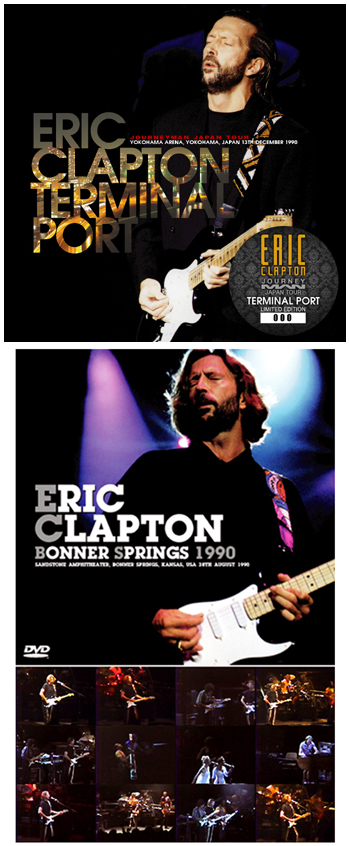 ...And rounding out the bootleg release info for this week is a new slab of vinyl!...Look for IRON MAIDEN  "MSG: Special DJ PROMO Japan ONLY Issue"...a reissue of the very rare and exremely expensive EMI record...there are only 275 copies, pressed in these versions:
110 red vinyl
110 blue vinyl
55 black vinyl
...This is the Mega rare LP simply called "Iron Maiden MSG" from Japan made in 1981 by EMI-Chrysalis to promote the new Album of MSG and the two first LP´s of IRON MAIDEN....

...So that's it for the release news...now, we don't normally do this but we wanted to help out a friend who is relocating half way around the globe later this year and, he's got a nice collection of music he needs to shed!  He's also collaborated with some other like-minded fans to feature some KISS items...this may be an opportunity for you to acquire some new tunes and help out a fellow collector in the process, thanks for swinging by to get caught up on the news and a happy Memorial Day holiday weekend to everyone here in the States...more on the collection below, read on....
---
THE DUTCH KISS ARMY
HOTTER THAN HELL & LARGER THAN LIFE
A few longtime KISS collectors and original Dutch KISS Army members from the 70's have joined forces and started a new KISS online store. Selling rarities from throughout KISSTORY but mainly the 70's and 80's in GREAT CONDITION and at FAIR PRICES. As with KISS they give you BANG! for your buck! Don't expect Ebay prices, here you'll find that long missing item at a fair and fan-friendly price.
The site is a work in progress and will be updated virtually daily. Shortly you'll find pinball machines, more Japanese magazines, vintage tourbooks, more 70's KISS Specials, vintage and new vinyl, cd's, dvd's etc.
Check:
www.thedutchkissarmy.nl
or contact them at
thedutchkissarmy@live.nl
If people go the
www.thedutchkissarmy.nl
there's a great section they can select from the main navigation menu titled: GreatWhiteWonders. 
You can find a great selection of new and vintage releases in new/MINT condition at fan friendly and recession proof prices. Including Led Zeppelin,
Neil Young, Stones, U2, Springsteen and many other acts. Including boxsets, Japanese Imports etc.