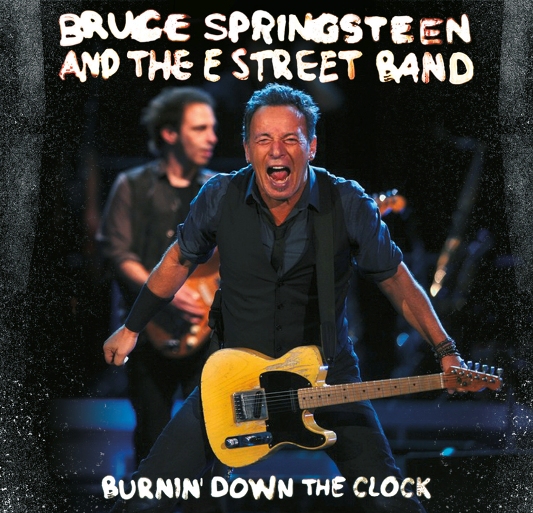 ...A couple of SPRINGSTEEN titles from GFR, above is "Burnin' Down The Clock" 3CD featuring an excellent audience tape from Seville, Spain on May 13, 2012 with bonus tracks from their April 1st Washington D.C. concert...below, a classic 3CD soundboard show from the legendary Capitol Theatre in Passaic, NJ on September 21, 1978...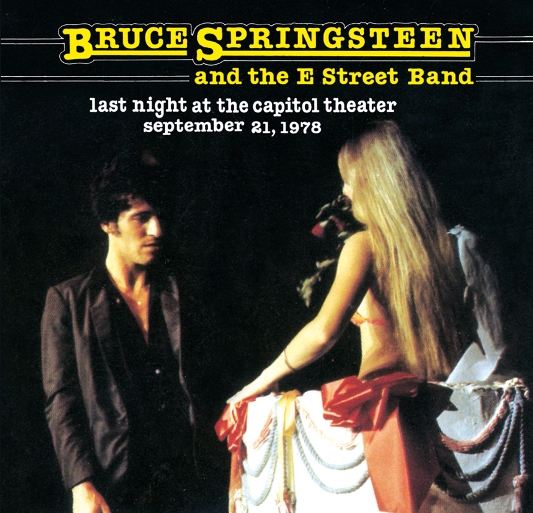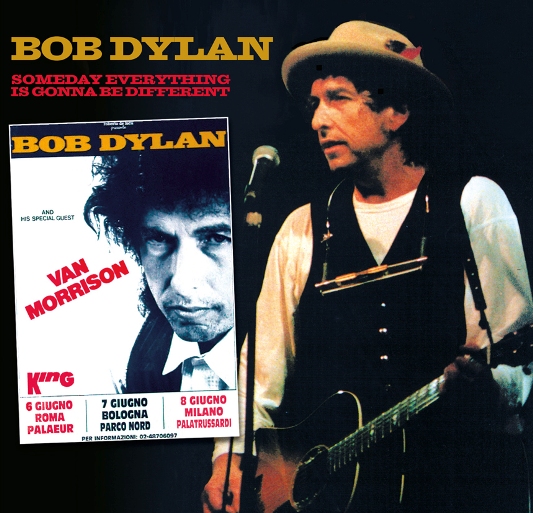 ...BOB DYLAN & VAN MORRISON "Someday Everything Is Gonna Be Different" 3CD set brings together excellent audience recordings from their 1991 European Tour...DYLAN's set from Rome on June 6th is featured on disc1, and both of their sets from the June 8th Milan show on discs 2 & 3...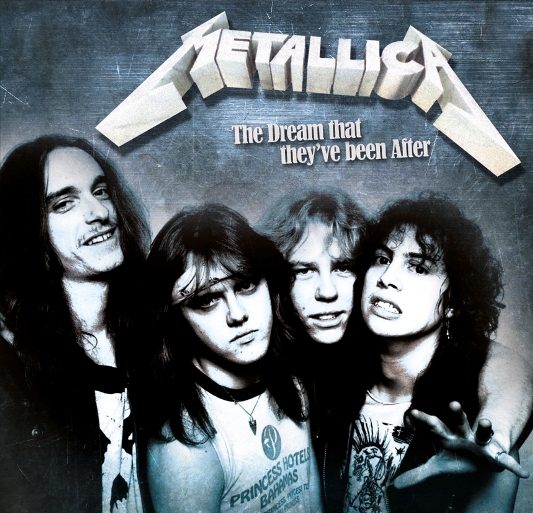 ...The new METALLICA from The Godfather Records coming June 4th to the channels is "The Dream That They've Been After" 1CD, a soundboard of their performance at Arena Building in Cape Girardeau, Missouri on May 24, 1986...VAN HALEN "Bottom's Up!" 1CD captures the opening night festivities for the VHII tour at Selland Arena in Fresno, California on March 25, 1979 - this isn't the broadcast but an excellent audience tape of the event...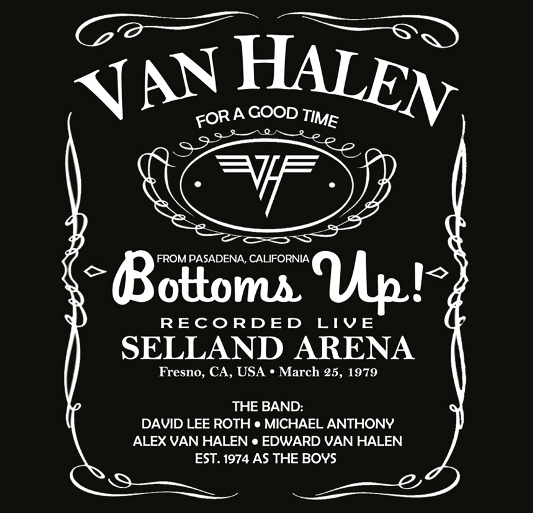 New from SODD is KEITH RICHARDS & THE X-PENSIVE WINOS DVD "Cologne 1992 &" (the & being bonus footage from 'The Expo')...and, THE ROLLING STONES "The Devil Is My Name" 1CD:

SYMPATHY FOR THE DEVIL VARIATIONS]
01. One Plus One Version / 02. Acoustic Version / 03. Organ Long Version / 04. Organ Short Version / 05. Slow Version
06. Alternate Take 1 / 07. Alternate Take 2 / 08. Alternate Mono Version / 09. Shorter Version / 10. Rock & Roll Circus 1969
11. The Neptunes,Radio Edit / 12. Fatboy Slim,Radio Edit / 13. Original Mono Version / 14. Original Version

...from Picadilly Circus comes PAUL McCARTNEY "On The Run Mexico 2012"...finally, some Japanese 'piggyback' releases to pass along:

OZZY OSBOURNE - SPEAK EVIL OF OZZ(1CD + Ltd Bonus CDR "BIRMINGHAM 1982")
Live at Mid-South Coliseum, Memphis, TN. USA 28th April 1982 STEREO SBD(Longer & Upgrade)
Shades Label

UFO - FORWARD TO RETURN(4CD) plus Bonus DVDR "WALK ON MILWAUKEE"* Numbered Stickered Edition Only
Live at Landmark Hall, Yokohama, Japan 14th June 1994 TRULY AMAZING/PERFECT SOUND(from Original Masters)
Live at Nakano Sunplaza, Tokyo, Japan 16th June 1994 STEREO SBD(UPGRADE)
Shades Label

WHITESNAKE - KINGS JAM(2CD + Ltd Bonus CDR "NO SUPPORT IN SAPPORO") plus Bonus 2DVDR "ROCK IN RIO 1985"* Numbered Stickered Edition Only Live at Osaka Nanko Ferry Terminal, Osaka, Japan 8th & 9th August 1984 TRULY AMAZING/PERFECT SOUND(from Original Masters)
Shades Label

VAN HALEN - OUTTA LIVE AGAIN: VANCOUVER 1979(2CD + Ltd Bonus DVDR "DIVER DOWN LARGO") plus Bonus DVDR "LIVE AT CAFE WHA?"* Numbered Stickered Edition Only Live at Pacific Coliseum, Vancouver, BC. Canada 18th April 1979 TRULY AMAZING SOUND
Shades Label


METALLICA - DAMAGED BRITISH(4CD + Ltd Bonus DVDR "HAMMERSMITH 1988") plus Bonus 2CDR "...AND JUSTICE FOR DALLAS"* Numbered Stickered Edition Only
St George's Hall, Bradford, UK 26th September 1988 PERFECT SOUND(from Original Masters)City Hall, Sheffield, UK 30th September 1988 PERFECT SOUND(from Original Masters)
Langley Deluxe

...thanks for visiting and have a great week!...

Svengi, May 29, 2012