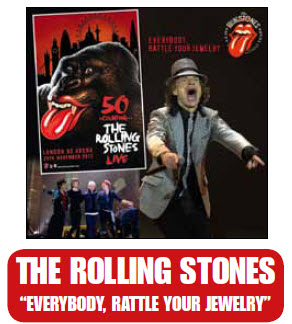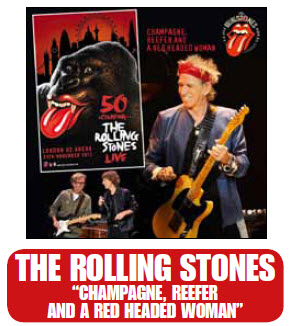 ...On December 17th, The Godfather Records will be delivering BOTH of THE ROLLING STONES' 50th Anniversary London shows!...these recordings are two-source matrix mixes with one of them soundboard feed via IEM (In Ear Monitor) and the others are audience sources and I look forward to hearing the results!...Shown above, "Everybody, Rattle Your Jewelry" 2CD features the November 25th show from the 02 Arena and "Champagne, Reefer And A Red-Headed Woman" 2CD presents the November 29th show...not only do both feature BILL WYMAN and MICK TAYLOR plus the special guests we're aware of but these packages are going to be really special too as they'll each have two collectible flyers and 8-page colored booklets...looking forward to the Newark shows this week!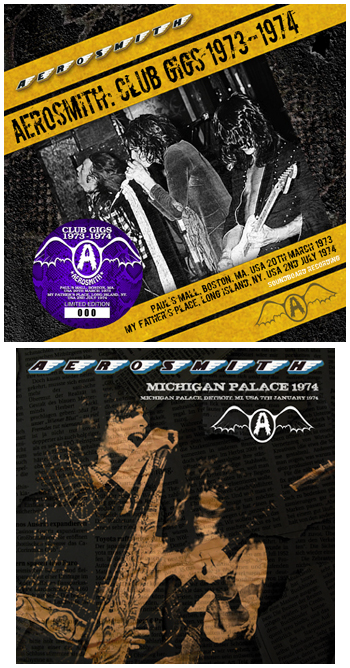 ...On the way from Zodiac is the AEROSMITH title "Club Gigs 1973-1974" 2CD, packaging up their March 20, 1973 Paul's Mall soundboard recording with the July 2nd, 1974 soundboard tape from My Father's Place on Long Island...early copies will also include the bonus CDR "Michigan Palace 1974", a nice audience tape from January 7, 1974...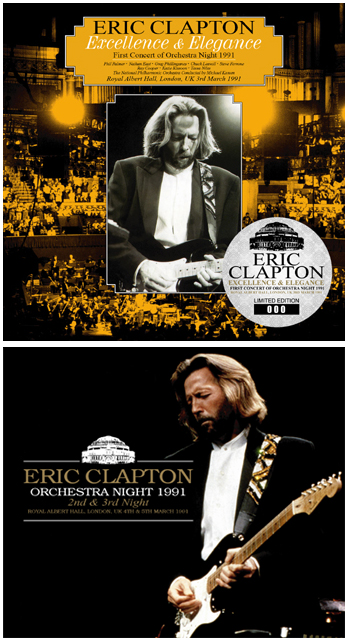 ...Two new ERIC CLAPTON releases from Beano...above, "Excellence And Elegance" 2CD presents his March 3, 1991 concert at Royal Albert Hall, London -transferred from the original master source tape...and this comes with the bonus 4CDR "Orchestra Night 1991: 2nd & 3rd Night" which document the March 4th & 5th, 1991 shows...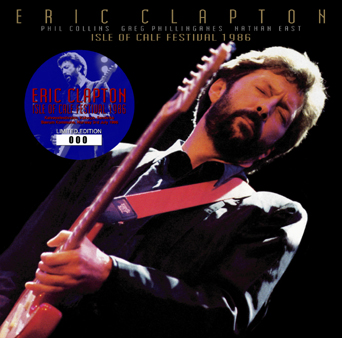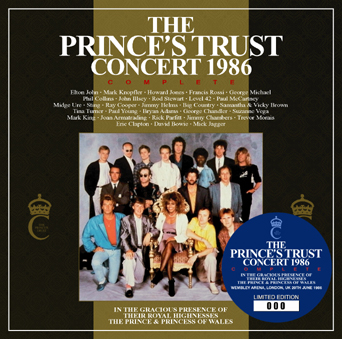 ...Also from Beano is "The Prince's Trust Concert 1986" 2CD from a stereo soundboard tape of the June 20, 1986 event...here's the tracklisting details:
Disc 1 (77:34)
1. Introduction 2. God Save The Queen 3. Wonderland (Big Country) 4. Fields Of Fire (Big Country) 5. Look Away (Big Country) 6. Chance (Big Country) 7. In A Big Country (Big Country) 8. Tom's Diner (Suzanne Vega) 9. Cracking (Suzanne Vega) 10. Small Blue Thing (Suzanne Vega)
11. Marlene On The Wall (Suzanne Vega) 12. Lesson In Love (Level 42) 13. Leaving Me Now (Level 42) 14. Something About You (Level 42) 15. Hot Water (Level 42) 16. Opening 17. Your Song (Elton John) 18. In The Air Tonight (Phil Collins)

Disc 2 (75:18)
1. Better Be Good To Me (Tina Turner) 2. Tearing Us Apart (Eric Clapton & Tina Turner) 3. Call Of The Wild (Midge Ure) 4. Money For Nothing (Mark Knopfler) 5. Everytime You Go Away (Paul Young) 6. Reach Out (Joan Armatrading) 7. No One Is To Blame (Howard Jones) 8. Sailing (Rod Stewart) 9. I'm Still Standing (Elton John) 10. Every Time You Go Away (Paul Young & George Michael) 11. I Saw Her Standing There (Paul McCartney) 12. Long Tall Sally (Paul McCartney)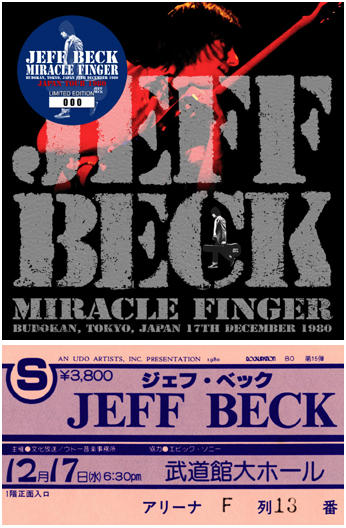 ...Two new JEFF BECK titles this week...above is "Miracle Finger" 2CD is an excellent audience source from The Budokan on December 17, 1980 and comes with a replica ticket from the event delivered by the Calm & Storm label...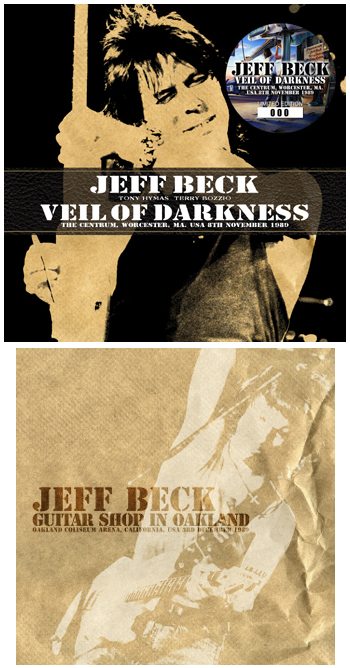 ...Wardour presents the second JEFF BECK package this week, "Veil Of Darkness" 1CD which features a fantastic audience recording from The Centrum in Worcester, Massachusetts on November 8, 1989 - AND, early copies will also include the bonus CDR, "Guitar Shop In Oaklans" another excellent audience tape from the Oakland Coliseum on December 3, 1989....and that wraps up this weeks' goodies...keep it loud and proud, and go see some live music!...have a great week!

Svengi, December 12, 2012