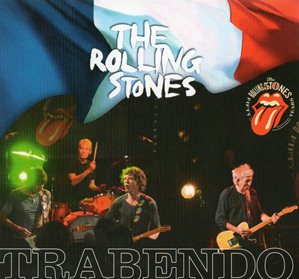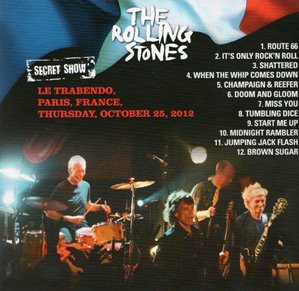 ...When THE ROLLING STONES announced their 50th Anniversary shows late last year, they were already rehearsing in Paris.  They ended up playing a couple of club gigs and just as other club show recordings have surfaced from previous tours - we've got one being released in a limited 200 copy pressing out of France!..."Trabendo" 1CD delivers the October 25, 2012 Trabendo club show from Paris, France...a non-label event and very cool...can't wait for Riccar99's review on this one...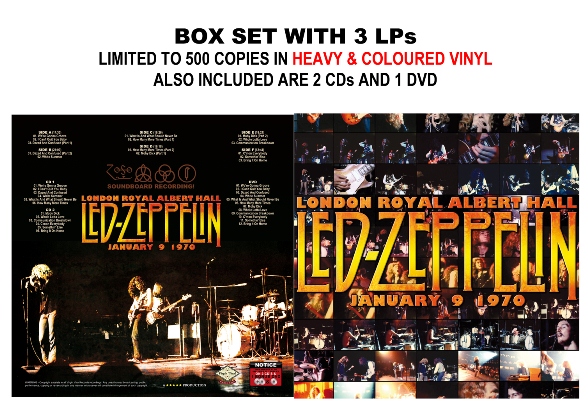 ...There's a new LED ZEPPELIN vinyl set on the way from the people behind Red Tongue Records..."Royal Albert Hall January 9, 1970" is a 3LP/2CD/DVD package as shown above...Empress Valley continues their paper sleeve reissue series with two new ZEP titles, "For Your Love" 2CD featuring the January 10, 1969 show at The Fillmore in San Francisco..."Bringer Of War" 2CD presents the awesome show from Copenhagen on May 3, 1971 - both come with obi...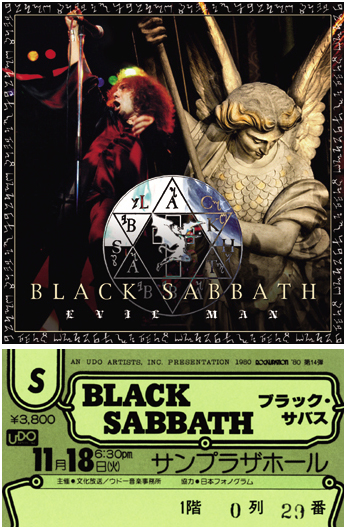 ...It's a BLACK SABBATH attack!...from Calm & Storm above it's "Evil Man" 1CD containing an excellent audience recording courtesy of Miracle Man, taped at Nakano Sunplaza, Tokyo, Japan on the 18th November 1980 and comes with a replica ticket from the event...below we have two new titles from the Zodiac Label..."Lonely Is The Word: Legendary Master" 2CD Live at Stadthalle, Offenbach, Germany 2nd June 1980 audience tape, early copies come with the bonus CDR "Church Bells In L.A."..."Children Of The Black Definitive Edition" 2CD presents an upgraded version of the soundboard tape from the Civic Center, Hartford, Connecticut on 10th August 1980, early versions also have a bonus CDR - "Heaven and Hell In Spectrum"...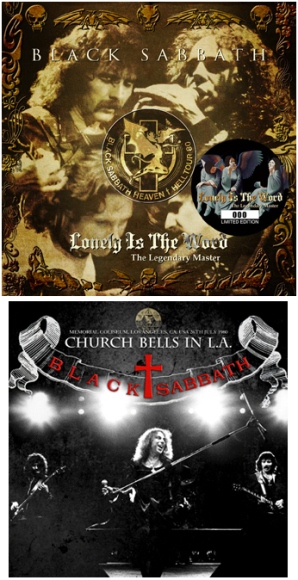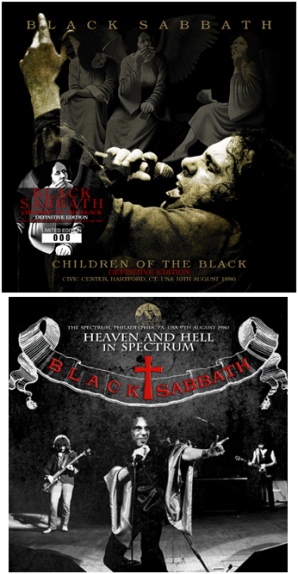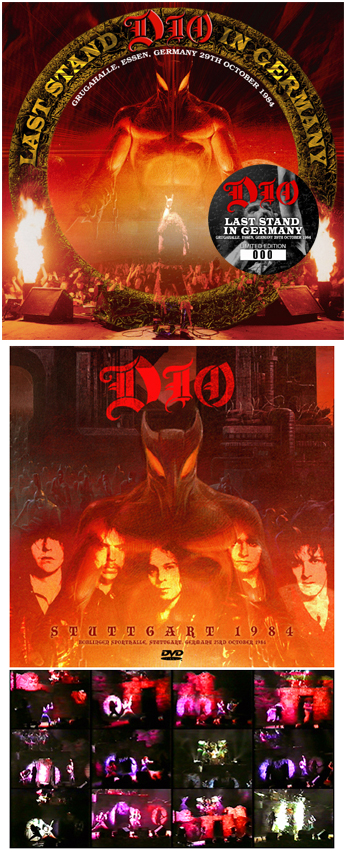 ...Also from Zodiac comes the DIO release, "Last Stand In Germany" 1CD live at Grugahalle, Essen, Germany 29th October 1984, plus the bonus DVD-R "Stuttgart 1984"...


...Wrapping up the proceedings this week is the new RAINBOW package from Darker Than Blue...."Definitive Cardiff 1983" 4CD featuring two recordings from St. David's Hall, Cardiff, Wales, UK on September 15, 1983 - a nice audience tape and a stereo soundboard...the set comes with a replica concert program...and that's everything which stumbled across the radar this week...have a good one!

Svengi, February 12, 2013