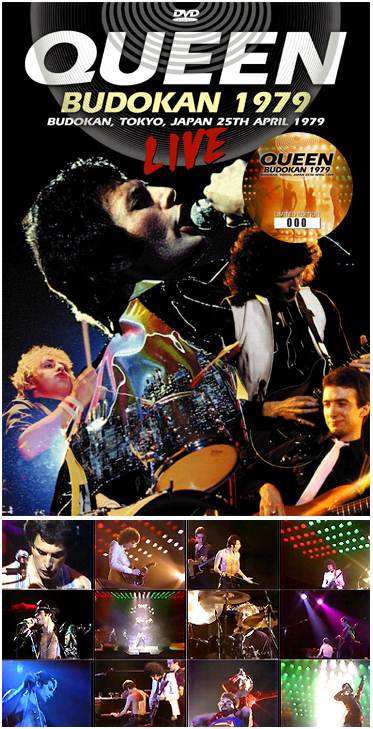 ...Let us start with some classic QUEEN this week, and a new non-label DVD/2CD set "Budokan 1979", this DVD production is an upgrade and leverages 2 different audience sources of their April 25, 1979 performance at The Budokan in Tokyo...this set comes with a 2CD set of the same show excellent audience recording...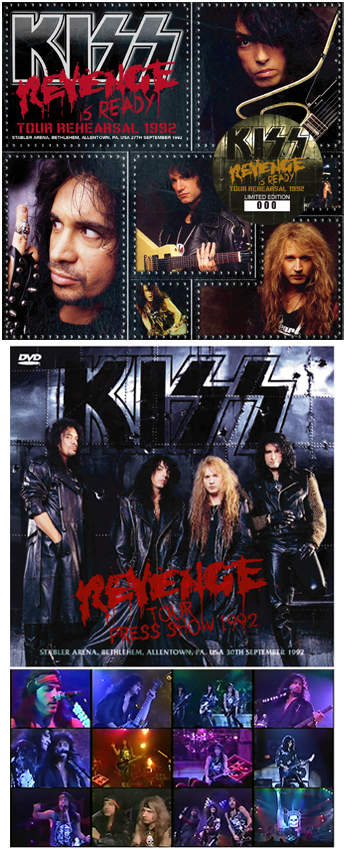 ...On the way from
Zodiac
is
KISS
"Revenge Is Ready: Tour Rehearsal 1992" 2CD which delivers a stereo soundboard tape of rehearsal tracks from Stabler Arena in Bethlehem, Allentown, Pennsylvania on September 27, 1992 - plus a bonus DVD-R "Revenge Tour Press Show 1992", a 44-minute proshot of the same rehearsals...AND, early numbered editions also come with the bonus 2CDR, "The Last Nigh Of The Club Tour 1992"...
...We have three new titles from Calm & Storm this week:


...PETER FRAMPTON "Budokan Comes Alive!" 2CD which features another superb audience tape courtesy of the work of taper, Miracle Man...this one from The Budokan on October 25, 1978 and comes with a replica ticket from the event...PLUS, a bonus DVD-R, "Show Me The Way: Budokan 1978" - which, is awesome because it is literally only a 3-minute proshot snipet!!!...ah, you gotta love the boots!...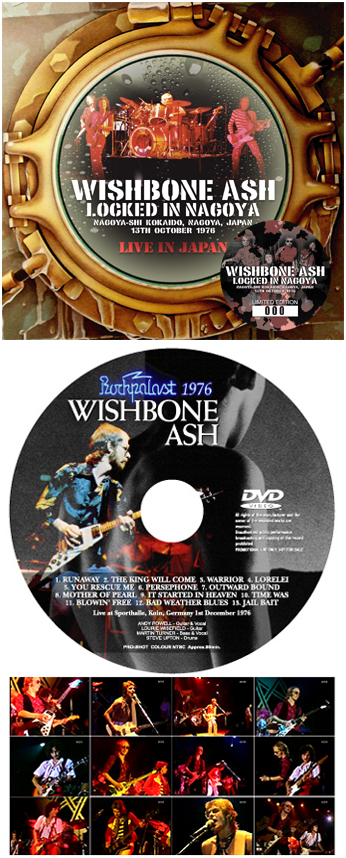 ...WISHOBONE ASH "Locked In Nagoya" 2CD is a Miracle Man production that captures the band live at Nagoya-shi Kokaido, Nagoya, Japan on October 13, 1976...inital copies come with the bonus DVD-R, "Rockpalast 1976...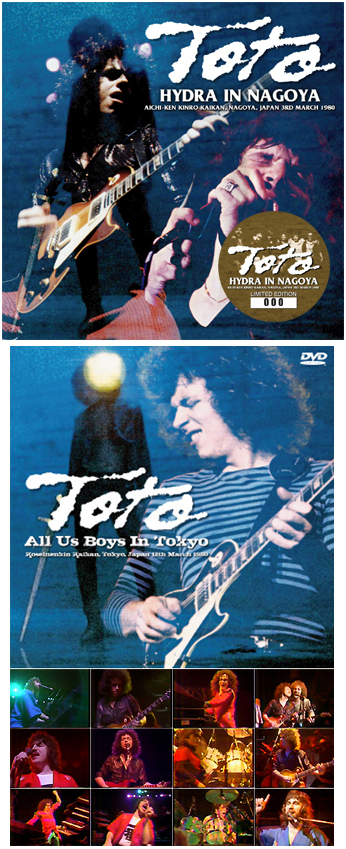 ...Batting clean-up tonight is the Calm & Storm release, TOTO "Hydra In Nagoya" 2CD set that captures the band live at Aichi-ken Kinro Kaikan, Nagoya, Japan on the 3rd of March 1980...early limited edition copies will be piggybacked with the bonus DVD-R, "All Us Boys In Tokyo", a proshot video from Koseinenkin Kaikan, Tokyo, Japan on March 12, 1980...and that's the crux of it for this week that was, thanks for stopping in and have a great week!...

Svengi, April 2, 2013