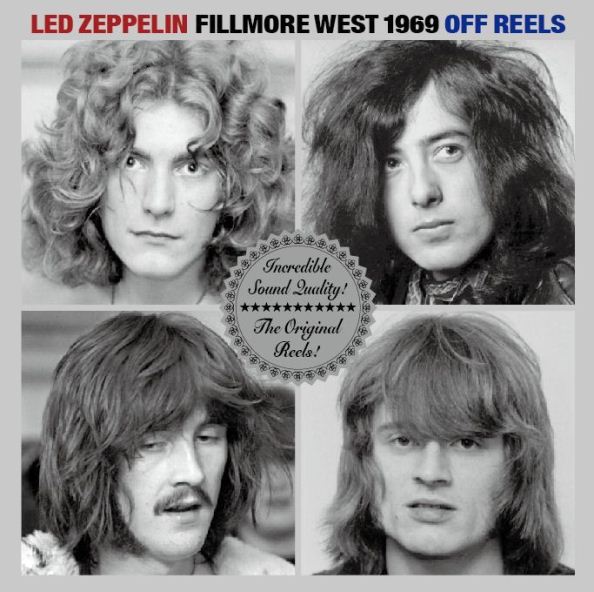 ...Another new release from Idol Mind Productions this week and it is piquing the interest of many collectors...LED ZEPPELIN "Fillmore West 1969 - Off Reels" 2CD set presents what is believed to be the first title to present their April 27, 1969 performances at The Fillmore West directly from the reel-to-reel tapes and does feature both sets from this date...a big score for IMP if it trumps the Empress Valley title, "Avacado Supreme" which featured both the April 26th and 27th tapes...Speaking of Empress Valley Supreme Disc, they have a couple of new titles as well...LED ZEPPELIN "Youth Gone Wild" 4CD set that presents a new low generation source tape of their Oakland Arena show on September 2, 1970 paired up with a 'fake stereo' tape of the legendary L.A. Forum concert a few nights later on September 4th, 1970...this title is available in a limited edition gatefold cardboard sleeve with obi...there is also "Here's One For The M6" 2CD remastered soundboard tape re-issue of the ZEPPELIN Liverpool show on January 14, 1973...New from sister label Mid Valley is ERIC CLAPTON "Manchester Blues" Blu Ray (BDR) capturing his May 14, 2013 concert in Manchester, UK...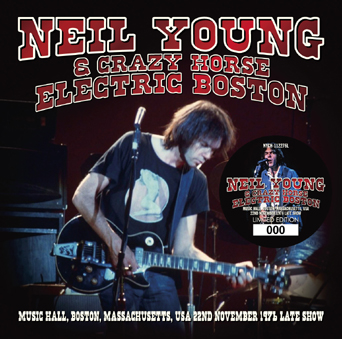 ...Two new NEIL YOUNG & CRAZY HORSE releases to spotlight this week too, just to appease collectors until FRANK SAMPEDRO's broken hand heals up and they get back on the road again...quite the bummer for all the European fans to have their tour cancelled.  Anyway, above is the first of these non-label titles - "Electric Boston" 1CD and features a stereo soundboard tape of their electric late show set at Boston Music Hall on November 22, 1976...below is "Buffalo Campaigner" 2CD and this one contains what looks to be a gem of a show via stereo soundboard, capturing the band live at Memorial Auditorium in Buffalo, New York on February 16, 1991...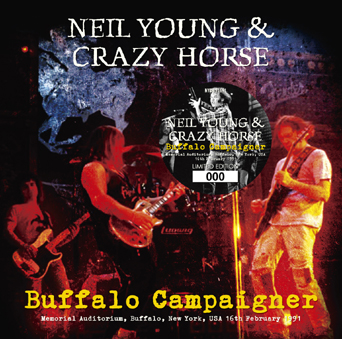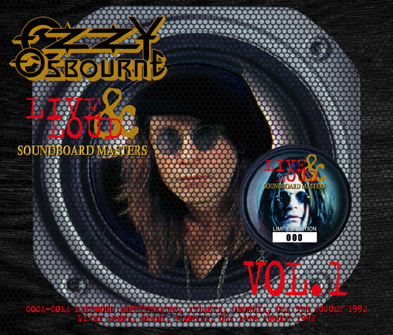 ...Two new OZZY OSBOURNE releases from Zodiac..."Live & Loud :Soundboard Masters Vol. 1" 4CD which pairs two complete soundboard tapes from Coca Cola Lakewood Amphitheater in Atlanta on August 5, 1992 with the concert at Miami Arena on August 14, 1992....."Live & Loud :Soundboard Masters Vol. 2" 4CD presents the supplementary two soundboards from Orlando Arena on August 16, 1992 and Cincinnati Gardens on August 20, 1992...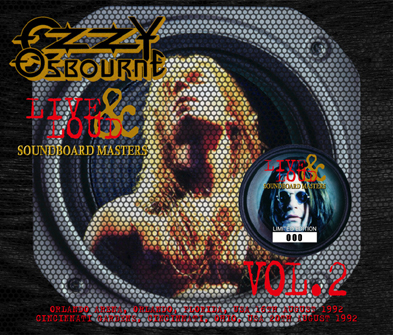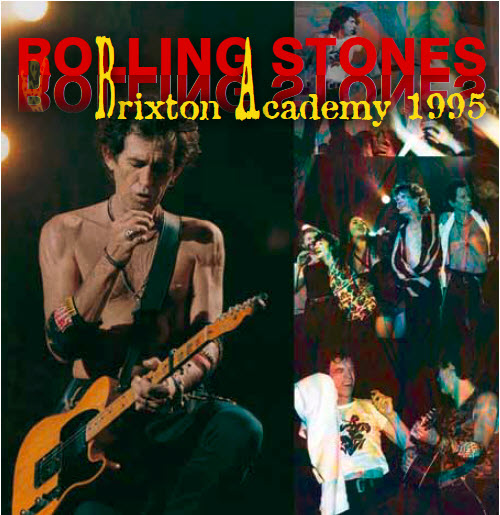 ...ROLLING STONES collectors' dreams continue to get answered and this week by an unsuspecting new vinyl label called Wonder Minnow...They are getting ready to issue the above "Brixton Academy 1995" 3LP set in the next few weeks... This is is huge because it's the first time we get to hear the complete stereo soundboard tape of this super club show at Brixton Academy in London at the end of the Voodoo Lounge Tour on July 19, 1995...the set will be issued on colored vinyl - 5 different colors, 3 available at initial launch with 2 more being pressed and we don't have information on the specific colors or availability but each LP will be housed in custom Wunder Minnow sleeves probably like the classic TMOQ sleeves.  There will also be a 12" heavy cardboard insert with liner notes and rare photos from the show...This baby will be a limited run of 1000 copies total so get yours when and wherever you can!....AND, look for this tape to be released on CD by the Rattlesnake Label this Fall...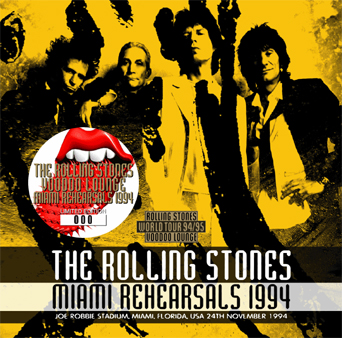 ...More ROLLING STONES Voodoo Lounge-era!...Look for the non-label release of "Miami Rehearsals 1994" 1CD to hit the market yet this month, it features an incomplete stereo soundboard tape of their November 24, 1994 pay-per-view rehearsals at Joe Robbie Stadium with SHERYL CROW, ROBERT CRAY and BO DIDDLEY...initial numbered/stickered copies of this one are piggybacked with the bonus 2CDR "Miami Rehearsals 1994 Complete" ...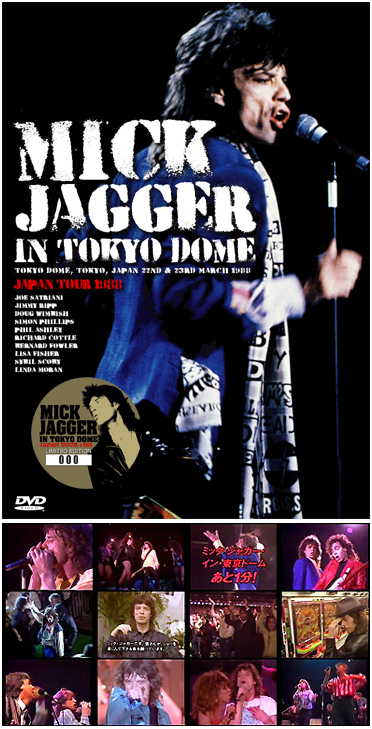 ...Finally this week, "MICK JAGGER In Tokyo Dome" DVD will be available on silver disc DVD via non-label producers out of Japan, it captures the proshot broadcast special from his Tokyo Dome performances on March 22nd & 23rd, 1988 and this was broadcast several days later on March 27th...initial numbered/stickered copies of this DVD come with the the bonus DVD-R "Mick Jagger In Tokyo Dome Broadcast 1988 Unedited Version"...And that officially puts the wraps on this weeks' bootleg news here at HotWacks On-line, thank you very much for stopping by and have a nice week!...

Svengi, August 13, 2013